Join us for our 2nd annual Friend of McKinney Falls 5K! This year's 5K is fully virtual and all funds raised go to support McKinney Falls!
About this event
Friends of McKinney Falls 5K
Join us for our 2nd annual Friends of McKinney Falls 5K, run at home or through beautiful McKinney Falls State Park, and support McKinney Falls!
How does a virtaul 5K work?
Register now for $30 (or by Sept. 27 to guarantee shrit size). Registration will stay open through Nov. 20.
Pick up your t-shirt on Sunday, November 1 from 11am-2pm. If you cannot come that day please email info@mckinneyfalls.org.
Anytime between November 2-22, complete a 5K on your own at home or at McKinney Falls State Park on the Onion Creek Hike and Bike Trail*. By registering, you will receive one FREE park entry to run your race in the park, if you so choose. Wherever you run, make sure to wear your race shirt and take pictures/video to share!
Share your race photos, videos and run time with the #McKinneyFalls5K hashtag on social media, or by emailing info@mckinneyfalls.org.
On November 28, we'll share a video of all the pictures/videos submitted from runners, share the top finishers, and announce winners of our random drawing prizes!
The Friends of McKinney Falls 5K will raise funds to support the Onion Creek Trail Re-Route project at McKinney Falls. Due to recent housing developments along the southern border, the park is re-routing this section of the Onion Creek Hike and Bike Trail to make it fully engrained in nature. If you run your 5K along the Onion Creek Trail, you can see the houses that are in view along the southern border and the areas where they've started making the new trail!
Join us in helping to support one of the last wild places in Austin and to help us tell the story of a place that's been visited by people for over 8,000 years!
*Onion Creek Trail 5K map will be up closer to the event date!
Registration Information
Registration includes park entry, t-shirt*, after-race 5K Celebration Video and a chance to win prizes!
*We will have two t-shirt pick up dates (dates/location TBA) before November 2nd for you to drive by and grab your shirt and race bib before your run. If you cannot pick up your shirt at these dates you can have them shipped to you at your expense. You must be registered by September 27th to guarantee your t-shirt size, after that date size cannot be guaranteed.
**There are no refunds since this is a fundraiser.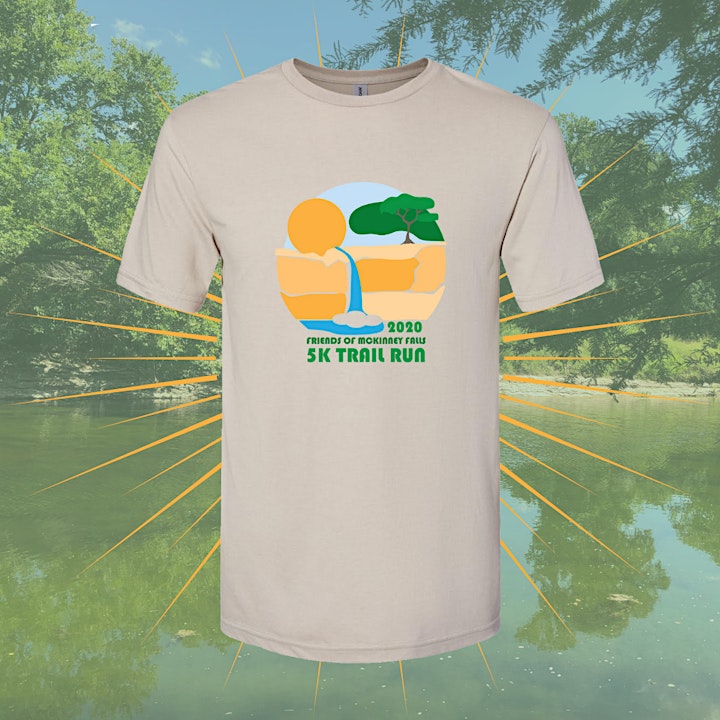 Date and time
Location
Refund policy