Description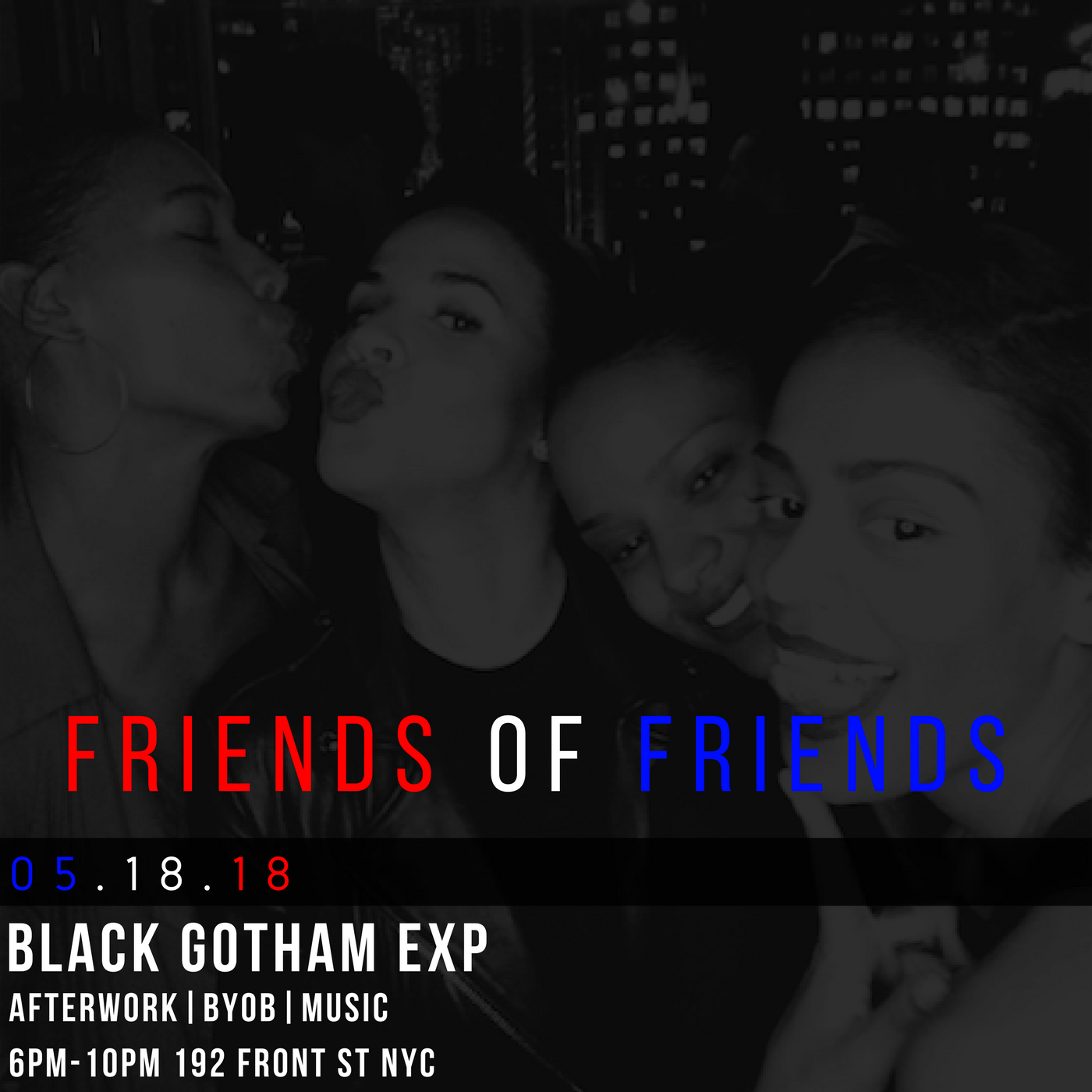 FRIENDS OF FRIENDS is a social mixer for us to celebrate community, unwind the daily stresses and contribute to a greater cause.
This is the first FOF of 2018 and we are proud to be partnering with Black Gotham Experience for a special BYOB edition.
WE ASK EACH GUEST TO BRING ONE BOTTLE IN ADDITION TO A MONETARY DONATION
Suggested Donation of $10.
BYOB keeps the bar open and the love and libations flowing!
100% of funds raised will be donated local and national initiatives.
MUSIC:
Don Bishop
Ghostboy Slim