Sales Have Ended
Registrations are closed
Remember to invite friends and family. Thank you so much for your support!
Sales Have Ended
Registrations are closed
Remember to invite friends and family. Thank you so much for your support!
About this Event
CALLING ALL VENDORS and FRIENDS OF FAIRMOUNT HEIGHTS GREEN SPACES!
Do you sell crafts, art, apparel, accessories, and other products or services? Consider joining selling your wares at the Friends of Fairmount Green Spaces Cultural Sundays & Pop Up Shop event Sunday, August 18, 2019 12:00p.m. – 5:00p.m.
Friends of Fairmount Green Spaces would like to host Fairmount residents and small business owners in the neighborhood to highlight YOU!
Event location: Fairmount Heights Switching Station Plaza, 25 Littleton Ave, Newark, NJ 07107.
THIS IS AN OUTDOOR EVENT!
Please email: sdabney15@gmail.com-COPY & PASTE registration BELOW.
Donation for participation
• $30 table
• $50 tent & table
• $75 - food truck space
2019 Vendor Application and Vendor Rules & Regulations
Vendors can only sell items as described and included in this registration and cannot add new categories of items without prior approval (since category targets are set when registrations are reviewed).
REGISTRATION: EVENTBRITE and email: sdabney15@gmail.com
Event Policies: (Signing at Registration with full payment cleared)
1) Vendor donation: Donation will be due by August12, 2019. Checks or Money Order made payable to the Fairmount Heights Neighborhood Association (FHNA) and mailed to 508 Central Ave., Newark, NJ 07107, Attn: Fairmount Heights Neighborhood Association. Bring your receipt on day of event.
2) Licenses & Taxes: Vendors are responsible for obtaining all of the proper permits and business licenses and collecting NJ sales tax as appropriate.
3) *Vendor Rules & Regulations (onsite-specific): Vendors are expected to read and follow the rules and regulations (which contains additional detail around setup and breakdown times, display requirements, etc.) which will be emailed on acceptance.
Terms and Conditions:
1) Compliance with laws: seller agrees to comply with all federal, state, and local laws, rules, and regulations and ordinances. Seller agrees to conduct activities at the Moonlight Market so as not to endanger any person or damage any property.
2) Indemnification and Hold Harmless: Seller agree to forever indemnify, save and hold harmless, the Fairmount Height Neighborhood Association and all affiliated agents, officials, representatives, beneficiaries, and volunteers from and against any claims, damages, injuries, liabilities, losses, theft, suits, costs, and expenses (including attorney's fees) for anything whatsoever arising from the Seller's participation at the Friends of Fairmount Green Spaces Cultural Sundays & Pop Up Shop event.
3) Voluntary contract: Seller exercises any rights under this agreement at the Seller's own risk, knowingly and voluntarily assumes all risks attendant to such use, including without limitation, the risk of property damage and personal injury or death to Seller, to any of Seller's officials, agents, representatives, employees, or volunteers.*
I have read the above and agree: _____________________________________
Registration :
• Your product or service type (be specific and detailed, list all products in your category that you intend on selling at the event, no multi categories allowed)
• Pictures of your product(s) on your Facebook page, Instagram, website or send an email with pictures
• Your contact information
• Send all of your information via email. Once you are notified, payments may be hand delivered (obtain name and signature of person when you deliver your payment) or by mail.
• Donations must be made before the event. ***
• Set up will be at (10am)/Break down will begin at (5PM)
• TABLES AND CHAIRS will not be provided.
• Provide own - no larger than 6 foot table .
• Provide your own tent no larger then 10x10.
• Please make sure you bring your equipment with you.
• Promote and share flyers on social media and at your store. We recommend you promote the day you will be attending online and with family and friends.
• Arrive on time and stay all day. Please call in advance with any special circumstances.
• Your business will be promoted at various events and on our social media platforms.
• Space Assignments: FOF Green Spaces reserves the right to modify space assignments as required.
• Area must be cleaned after event is over.
• We recommend to not use electricity.
• No sexual objects to be sold or publicized.
FAQs
1. How much does it cost to vend at the Friends of Fairmount Green Spaces Cultural Sundays? The vendor donation for a table is $30.00 for tent/table and $75.00 for a food truck space.
2. How many people are expected to attend the event? The event organizers cannot guarantee attendee numbers; at previous events, 200+ members of the community attended.
3. Where will this event take place? FOF Cultural Sunday will take place outdoors at 3 corners of Central Ave. & 8th St., Newark, NJ.
4. Will the event organizers provide tables? LIMITED. Vendors are asked to provide a table (maximum 8') and chairs (as needed) for their space.
5. Do I have to sign an agreement? Yes, at check in, each vendor agrees to the vendor registration terms.
6. What are my transportation/parking options for getting to and from the event? Street parking is available for vendors. Bus and/or train access.
7. When can I set up my vending space? Volunteers will be on-site to coordinate set up starting at 10:00am and tear down at 5:00 p.m. The event space will open to attendees at 12:00pm
8. How can I confirm whether I am vending at the event? After your registration is processed and the event organizers have approved your submission, you will receive a confirmation message per the email address provided on your registration. Vendor spaces are limited and are given on a first-come, first-serve basis. FOFGS reserves the right to censor any vendor products, services, and promotional materials.
9. What's the refund policy? No refunds of donations.
10. How can I contact the organizer with any questions? Sonja Dabney at (862) 754-9145 or email: sdabney15@gmail.com with any questions.
Please act fast - there are limited slots available!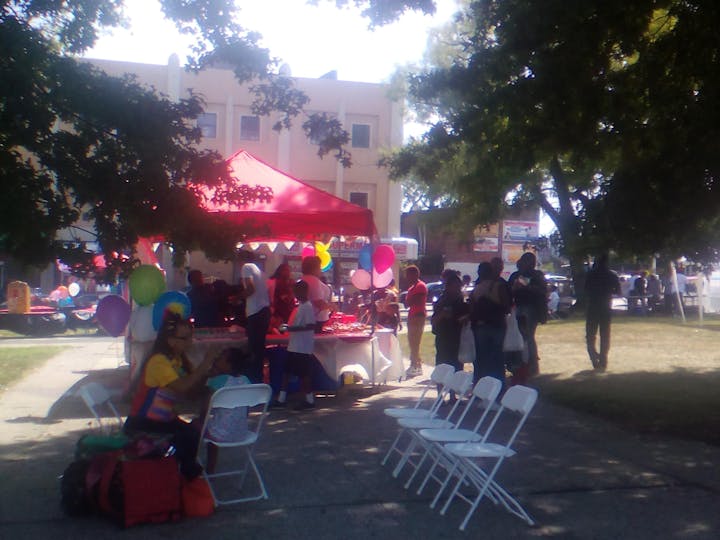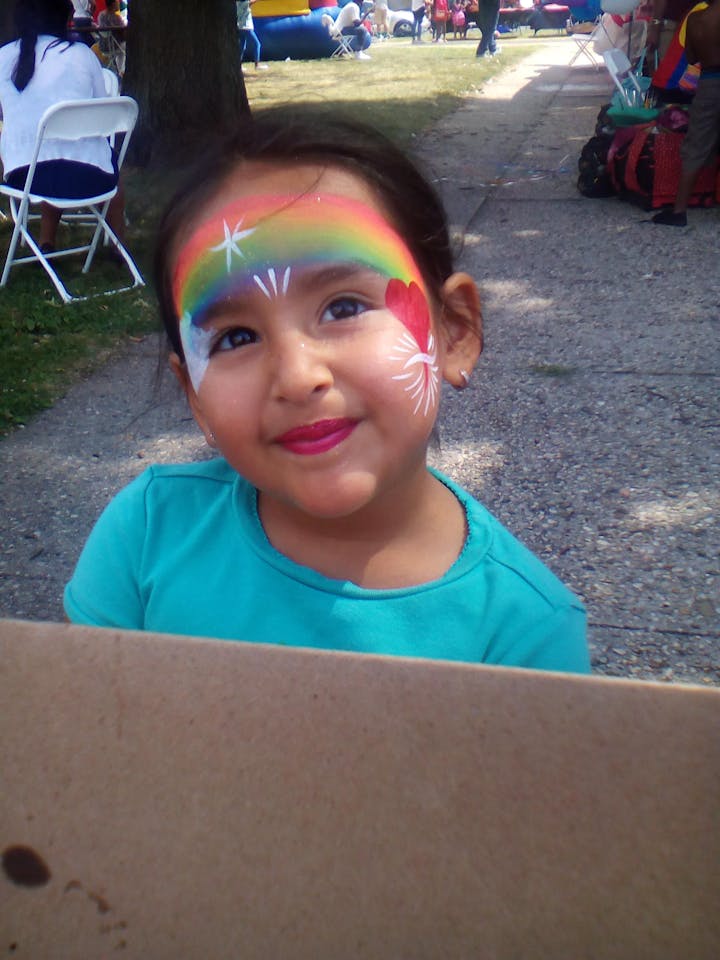 NOTE:
1. Friends of Fairmount Green Spaces is anyone in the Newark Metro Area.
2. Contact Us ***Email is preferred.
3. *** Preference - Include your donation info (receipt# and amount) in registration email.
Correspondence/Donations/Registrations - Mailing Address:
Fairmount Heights Neighborhood Association
c/o Urban League of Essex Co.
508 Central Av.
Newark, NJ 07107