Sales Have Ended
Ticket sales have ended
Thank you for registering. We look forward to seeing you at the FRIENDS OF AL BATTEN BLUEGRASS JAM, a Johnston Health Hospice Fund Benefit, at The Farm in Selma, NC on Oct. 15, 1pm. Simply print your ticket and present this at the event entrance. Note that there are no seat reservations (seating on a first come first serve basis). See you there!
Sales Have Ended
Ticket sales have ended
Thank you for registering. We look forward to seeing you at the FRIENDS OF AL BATTEN BLUEGRASS JAM, a Johnston Health Hospice Fund Benefit, at The Farm in Selma, NC on Oct. 15, 1pm. Simply print your ticket and present this at the event entrance. Note that there are no seat reservations (seating on a first come first serve basis). See you there!
Description
On Sunday, October 15 from 12:15pm- 6pm, join the Friends of Al Batten Bluegrass Jam, a tribute concert to benefit the Johnston Health Hospice Fund (through patient care and volunteer services). It will be held at The Farm in Selma, NC. Performing bands are: The Garrett Newton Band opens at 12:15pm, then at 1pm, followed by Constant Change, The Grass Cats, The Malpass Brothers, Sideline, and the Blue Grass Reunion with various guest players.
The idea of a tribute concert started with Al Batten's children, Lori McLamb and Brian Batten, while Al Batten was a patient at the SECU Hospice House of Johnston Health. To honor his memory and celebrate Al's life, his fellow bluegrass friends have all volunteered to perform at this special event.
HOW YOU CAN SUPPORT THIS EVENT:

Buy tickets! General ticket admission price: $25 (general seating). Tickets may be purchased online until Oct 14, 12 pm (or until tickets are sold out). After the deadline, you may register at the event on Oct. 15.

Participate in our 50/50 drawing. This is also available to purchase tickets at the event.

Make a donation. 100% of your donation will benefit the Johnston Health Hospice Fund.
Share this event on your social media sites and use hashtag:

#friendsofalbattenbgjam
MANY THANKS TO OUR SPONSORS:
BRONZE: Gayle and Dennis Koffer, Johnston Medical and Surgical Supply.
HOSPICE STARS: Tony and Deborah Summerlin, Randy & Sophia Cox - in honor & appreciation of Dennis and Gayle Koffer.
FRIENDS OF HOSPICE: Chuck and Debbie Elliott, Joyce Wood, Deacon Jones Auto Group, Grover Dees - in Memory of Sally Dees, Willowrun Veterinary Hospital, Jimmy & Lillian Lawrence, Robin Copeland, John & Meg Scovil, NC Society of the Children of the American Revolution, Carroll Pharmacy, Long Leaf Advisory Group of Raymond James/Scott Abee.

Food and drinks are available for purchase at the event.
For event details and sponsorship inquiries, call 919-209-5103 or email: wanda.johnson@unchealth.unc.edu
Sincerely,
Johnston Health Hospice Team

FAQs:
What are my parking options?
Parking is free. There is ample parking space at the venue and surrounding streets to support the number of people attending. There are also 15 handicapped parking spots.

What can I bring into the event?
You can bring your cellphones, but will have to be muted/on silent mode during the concert. Video cameras are not allowed.

How can I contact the organizer with any questions?
For more information re tickets or sponsor opportunities, call 919-209-5103 or email: wanda.johnson@unchealth.unc.edu
What's the refund policy?
Every transaction is considered a donation, so these are non-refundable.

Do I have to bring my printed ticket to the event?
Yes. Please print your ticket (that will be emailed to you) and present at the door. Each ticket has a bar code which will be scanned as you enter the venue. This will let us know if the ticket holder has checked in already or not.

Can I update my registration information?
Yes, you may update your registration information online only until the site closes on Oct. 14, 12pm.

Is my ticket transferrable?
No, tickets are not transferrable.

Can we reserve seats?

No. This is a general admission event. Seating is on a first come-first serve basis, except for sponsors who will sit within the VIP area.

Accommodations for the handicapped.
There are 15 parking spots, and seats on Rows 1-5 for the handicapped.

IMPORTANT:
This event is planned and managed by wonderful community volunteers. Your cooperation on the above is greatly appreciated, to help us ensure that the event runs smoothly, and that all attendees have a fun and memorable experience while supporting a great cause.
ABOUT AL BATTEN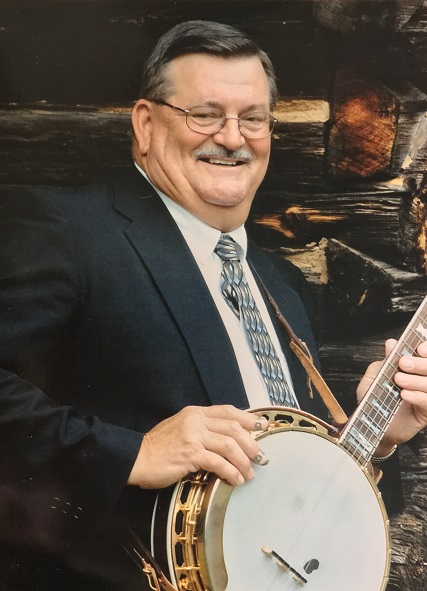 Alton "Al" Tharse Batten was born May 20, 1948, to Worley Tharse and Annie Ethel Brown Batten. He was a graduate of North Johnston High School and North Carolina State University. Al was a lifelong member of Bethany Missionary Baptist Church where he served as a deacon. Al was a retired farmer, and a beloved vocational agriculture teacher and advisor at North Johnston High School for over 35 years. He was a charter member of the Bethany Baptist Volunteer Fire Department. Al loved the outdoors and hunting and was recognized by the Winchester Ammunition as the Quail Unlimited Volunteer of the Year in 2007 at the National Convention. Playing traditional bluegrass music, encouraging younger musicians and forming friendships through his music were among his greatest joys. Traditional bluegrass music was his true love, his passion.
Al was exposed to music as a young boy by his father, who was the Music Director for Bethany Missionary Baptist Church. He sang with his brother and sisters in the church choir. As he grew older and more rambunctious, he asked his mother for a motorcycle. Having lost her husband in a motor vehicle accident, she was not keen on the idea of buying a motorcycle for Al to ride. His sister Reba, a pianist and vocalist herself, suggested Ethel buy him a trumpet. Al did not like the trumpet idea and kept pursuing the motorcycle. Finally, his mother told him "If you just stop talking about the motorcycle, I'll get you whatever else you want." Al chose a Gibson J-45 guitar. And so, the story of his musical legacy began when Al was 14. He learned a few chords on his own and was mentored by members of the Bethany Missionary Baptist Church community.
As a member of the first graduating class of North Johnston High School, Al set off to North Carolina State University to study in the Agriculture Institute program. While attending NC State he befriended some "boys from the mountains" and got the "banjo bug" while playing in Owen Dorm. He went to the local pawn shop and bought himself a banjo. He listened to Lester Flatt and Earls Scruggs, Don Reno, Bill Emerson and the Shenandoah Cutups to teach himself how to play. Along the way, he was mentored by Tim Myatt, Jesse Harmon, and Al Wood. He was determined to master the traditional bluegrass style.
Al played early on in his career with Roby Huffman and the Bluegrass Cutups. In February of 1972, he and fellow co-founder David Turnage began The Bluegrass Reunion. The original band members included C.V. Bailey on mandolin, Elmer Jackson on bass, WJ Wilkins on fiddle, with Turnage on the guitar and Al leading the vocals and playing the banjo. The original band played mostly local festivals, weddings, and church functions. As the band evolved over the years, the members of the group fluctuated as age, health issues and other opportunities came calling. Chris Hill, now of The Grasscats, played fiddle with the group, Preston Rouse played bass and later Jimmy Cameron filled in on the mandolin and bass.The band continued playing the festival circuit and recorded their first CD. In the mid-90s the configuration of the band changed a bit with Turnage and Al as the only remaining members of the original group. With Johnny Ridge on fiddle, Phil Patterson playing bass and Mike Aldridge on mandolin, the band went on to record several CDs and became a favorite bluegrass staple up and down the East Coast. Versatile and talented Jeff Huffman, son of one of Al's early influences and good friend, Roby Huffman, filled in over the last few years on guitar and bass.
As members of Pine Cone, a council dedicated to promoting traditional music like bluegrass, the band traveled to Ireland twice to perform for the International Bluegrass and Folk Festival in Omagh. In 2007, they were asked to join the North Carolina Symphony in its "Blue Skies, Red Earth" tour, playing across the state, which Al considered one of the band's top honors. As the International Bluegrass Music Association moved its annual convention from Nashville to Raleigh, the band performed several times at the Wide-Open Bluegrass Street Festival. The band has received numerous awards from the Eastern NC Bluegrass Association and the Piedmont Council of Traditional Music.
Tim Woodall, a member of The Grasscats, host for the Sunday night Pine Cone Bluegrass radio show, and good friend, once referred to Al as the "Godfather of Eastern North Carolina Bluegrass." Although Al would laugh at the comment, many loyal bluegrass enthusiasts would agree that his ability to connect with the audience, tell a good joke and give them a traditional bluegrass show "Reunion-style", would leave them satisfied, but wanting more. Al once said "We play fast and we play loud. It gets people's attention, because there are not enough people still doing that. I believe people need to be entertained so that when they leave they say, 'I enjoyed that' That way, they feel they got their money's worth."
For over 44 years Al found happiness playing the banjo whether on stage, standing under a tent at a bluegrass festival joining in a late-night jam session, playing a sing-along at FFA camp or a grandchild's birthday party. Al was a father figure to some, a mentor to many, and friend to all. His children, Lori and Brian, thank everyone for their love and support, and for joining in this celebration of Al Batten.