Description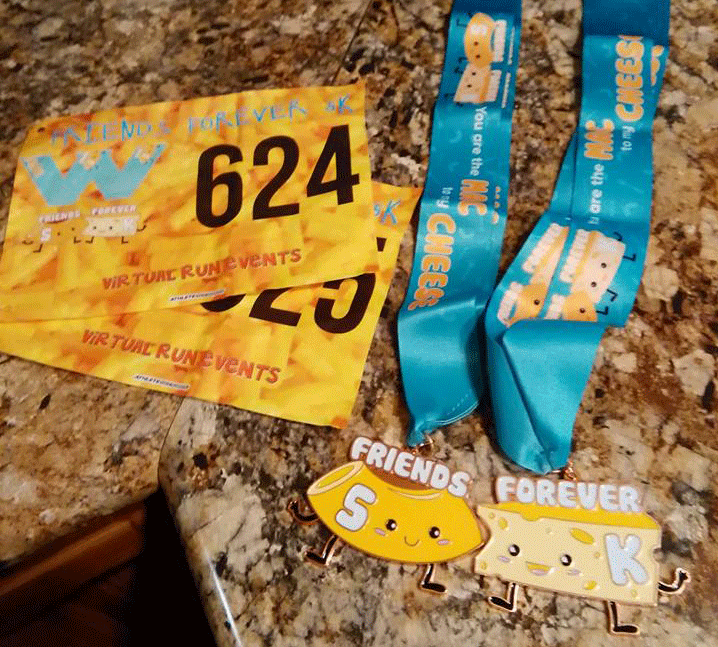 *THIS IS A VIRTUAL RACE! You have until December 31st to complete your race!
Did you know that International Friendship Day was August 6, 2017?!?! What better way to celebrate than to run/walk the Friends Forever 5K in honor of the friends in our lives. Who is the Macaroni to your Cheese?
"There is nothing on this earth more to be prized than true friendship." –Thomas Aquinas
To celebrate we are hosting a VIRTUAL 5K race, where you can choose to run (or walk) a 5K and dedicate to a friend in your life. You will get a Friends Forever 5K medal set and be able to give one of the medals to your friend! Better yet, get your friend to complete the 5K with you! We have 1,000 medal sets and they will sell out! Order NOW!
Along with celebrating BEST FRIENDS, we will also be donating at least 15% of each registration to Soles 4 Souls. Since 2006 Soles4Souls has collected and distributed 26 million pairs of shoes to those in need in 127 countries around the world and all 50 states in the U.S.
What: This is a 5K virtual run (or walk) to celebrate the FRIENDS in our lives.
When: Complete your race any time in 2017. Even better if you complete it on August 6, Friendship Day!

*Medals will ship within 2 to 5 days of signing up.

Where: You choose the course and time yourself (you'll report your finishing time to us).
Why: This is our way of celebrating Friendship Day and to raise funds Soles 4 Souls.

COST: $14 which includes your medal set, two bibs and shipping.