Description
You're invited! (Tickets limited. Last event sold out!)
Eat, drink and have fun with new people in the spirit of an Italian aperitivo and French apértif. This is one event you won't want to miss to expand your network in real life!
Hosted by L.B. Lewis, Oakland-based indie author who got to #12 on Amazon. Her mission is to organize events to bring together those who love traveling and culture -- two themes in her writing.
Mix and mingle with select travelers, entrepreneurs, expats, and artists. Drinks and food included! In addition, have the chance to win prizes, including Italian chocolate.
Whether you live in San Francisco or are just visiting, we look forward to welcoming you.
For a list of upcoming events, including writing workshops, please visit www.LBLewis.com.
Thanks to our sponsor: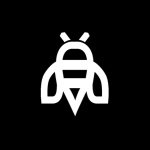 Premium workplace platform, blending five-star service with stunning design to provide an unparalleled work environment for established professionals. Visit: https://www.industriousoffice.com
Interested in supporting local artists and/or promoting your business? Sponsorships (food, drink, prizes) and advertising opportunities available. We'd be delighted to hear from you: press@lblewis.com.