Description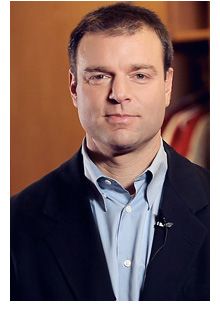 Coach Wayne Mazzoni, highly regarded speaker and author of Get Recruited: The Definitive Guide to College Athletic Recruiting, presents a seminar explaining everything studen-athletes and parents need to know about the college athletic recruiting process, including;
How to determine your right college athletic level;
How to get college coaches to know who you are and evaluate your candidacy;
Understand NCAA Clearinghouse rules;
Determining the best school fit for you;
Creating an action plan to manage the process.
Coach Mazzoni has appeared on Fox, ABC, News 12, and is a regular guest on WFAN. For more info visit www.WayneMazzoni.com
"Wayne Mazzoni is the leading authority on the college athletic recruiting process." WFAN Sports Radio 660
See what it's all about here.
Join the Athletic Recruiting Newsletter
Sign up for Coach Mazzoni's Recruiting Newsletter to receive monthly tips and expert insight into the college athletic recruiting process.
Name: Email: School: Year of Graduation: