Description
Friend or Foe?
Beneficial Organisms in the Landscape: Identification, Uses & Expectations of Beneficials
This workshop covers basic IPM principles and least toxic management strategies with a focus on biocontrol. We will discuss the appropriate uses and expectations of beneficials, insect identification, as well as non-insect beneficials in the landscape. The workshop will end with an identification walk around the outdoor landscape.
2.0 Bay-Friendly Qualified Professional CEUs available.
2.0 DPR CEUs available (QAC & QAL)
1.0 APLD CEU available

About the Speaker - Malcolm Hillan has been teaching Environmental Horticulture City College San Francisco for the past 25 years. He is also the co-author of a text on environmental science and technology. His other memberships include the Bay Area Landscape Supervisors Forum, International Society of Arborists, and the International Plant Propagators Society. In his spare time, he works as a horticultural consultant and a licensed landscape contractor. Malcolm has served on the Residential Users Appeal Board, and fills the Education chair on the Urban Forestry Council, for the City and County of San Francisco.
Presented by ReScape CA and Sponsored by: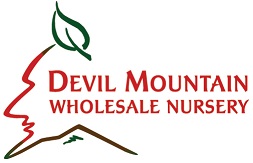 CEUs available for