Josh Feinberg is celebrated as one of the world's leading young sitarists, & is hailed as one of the most original & dynamic sitar maestroes
About this event
Fridays in the Rose: Classical Indian Sitar
Friday, November 12 | Noon–12:50 p.m.Rose Theater
Free and open to the public
Josh Feinberg is celebrated as one of the world's leading young sitarists, and is hailed as one of the most original and dynamic sitar maestros of his generation. As a Jewish-American Hindustani artist, Josh is a self described "musical immigrant," in the field of Indian classical music. His music and presence serve as a unifying force bringing people together from different cultures and walks of life. He is accompanied by percussionist Amit Kavthekar who, at age six, was being groomed in the art of playing tabla by the legendary Ustad Allarakha. Amit has frequent collaborations with western classical, jazz and fusion musicians - He is a member of the Purnalokha quartet along with David Balakrishnan of the grammy winning Turtle Island Quartet. Amit is currently teaching Tabla in the New England School of Music based in Massachusetts.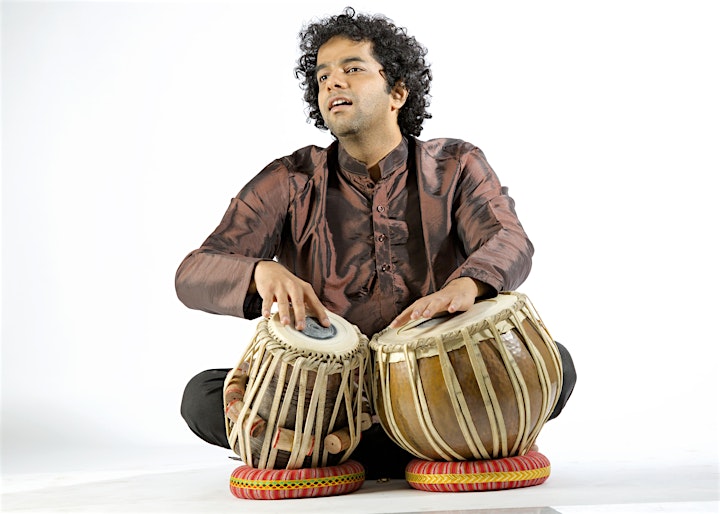 All indoor events that are open to the public require attendees to wear a mask—regardless of vaccination status. The mask mandate extends to all attendees—including students, faculty, staff, and guests.
Events that fall into this category include indoor concerts, performances, and gallery shows. Vaccinated performers may be exempt from wearing masks.
While our high vaccination rate positions the Endicott community well over the threshold for herd immunity, we acknowledge there are situations where our population will be interacting with large numbers of the general public on our campus.