Location
Casque Wines Tasting Room
9280 Horseshoe Bar Road
Loomis, CA 95650
Sales Have Ended
Registrations are closed
You can still come! Open seating starts at 6PM. Tables open up throughout the evening.
Select "Read More" to view music and food schedule. On Fridays we have extended our hours to enjoy wine, live music and food truck fun!
About this event
After a long hiatus, our little summer concert series is back! Our patio is the perfect setting to enjoy a relaxing evening of wine, food, and live music. Each Friday we'll host a different local food truck and musician. Music now starts at 6 and ends at 9 (last call 8:45, patio closes a 9).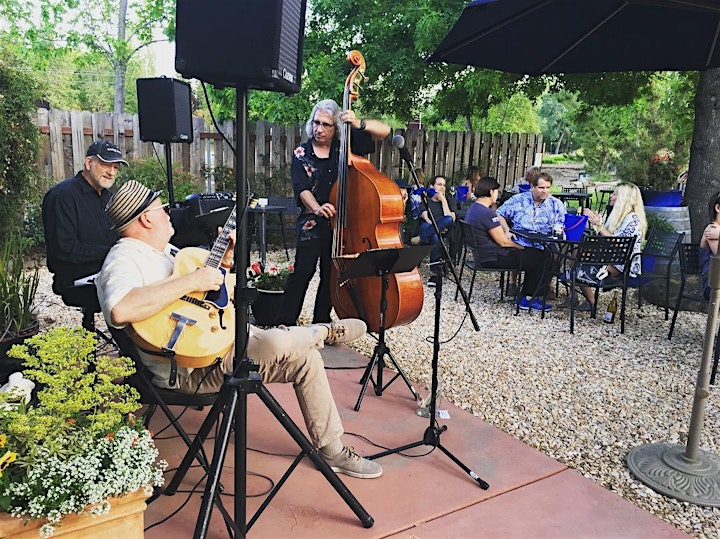 FREQUENTLY ASKED QUESTIONS...
I don't want to read words, I want to talk to a person!
Please send your questions via email to danica@casquewines.com
What the heck! You are fully booked for the summer? But I really want to go!
You can still come! Open seating starts at 6PM. Tables open up throughout the evening. We apologize for how quickly this event filled up. Reducing capacity for guest comfort combined with extensive interest in this event has resulted in reservations filling up quickly. But summer plans do change! Join the waitlist to be notified if space opens up for last minute cancellations.
Im not really sure I can make it, should I still make a reservation to be safe?
Please don't. Try coming for open seating after 6PM. It is frowned upon to make a reservation and not show up especially without notice or if making multiple reservations for the summer. Please don't "panic reserve." Remember what happened to all the toilet paper?
Can I reserve multiple Fridays?
If you are certain you can attend multiple Friday events, feel free. But please do not reserve a table unless you absolutely know you can attend. Last minute cancellations make it difficult for us to organize this event. Try coming at 6PM for open seating instead!
My group size is larger than your biggest table size. How do I make a reservation?
Book multiple tables under the same name (For instance, group of 10? Book a 6 and a 4 person table). Confirm with danica@casquewines.com if joining tables with another guest who booked or any other special seating requests.
What time do I need to show up if I have a reservation?
Please arrive between 5 - 5:30. We release tables for open seating at 6PM.
Can I wine taste at this event?
We stop wine tastings at 4:30. Wine will be sold by the glass and bottle throughout the evening. If you and your guests wish to do a wine tasting, please arrive by 4PM.
Can I bring my kids?
Please don't bring your little ones, this event is for adults.
Do I need to wear a mask?
We no longer require masks on our open air patio. We kindly request that unvaccinated guests wear a mask inside the tasting room.
Can we bring dinner? Dessert?
We ask that you please support our guest food trucks when attending this event. Please do not bring outside food. That being said, we understand if you have dietary restrictions or want to celebrate a special occasion with a particular treat.