Description
**In English!/Auf Englisch!**
Show start: 8:30p
Door: 8:00p
This show is free!
suggested donation: 5€

Come early and stay late for drinks!

Every Friday, CCB brings you Berlin's best English language improv.
Every first and third Friday of the month GLB will be showcasing long form improvised comedy at CCB.
GLB perform quick-witted, physical, rapid fire yet slow burning comedy.
They are Nicole Ratjen, Chris J. Rock, Josh Telson and Noah Telson.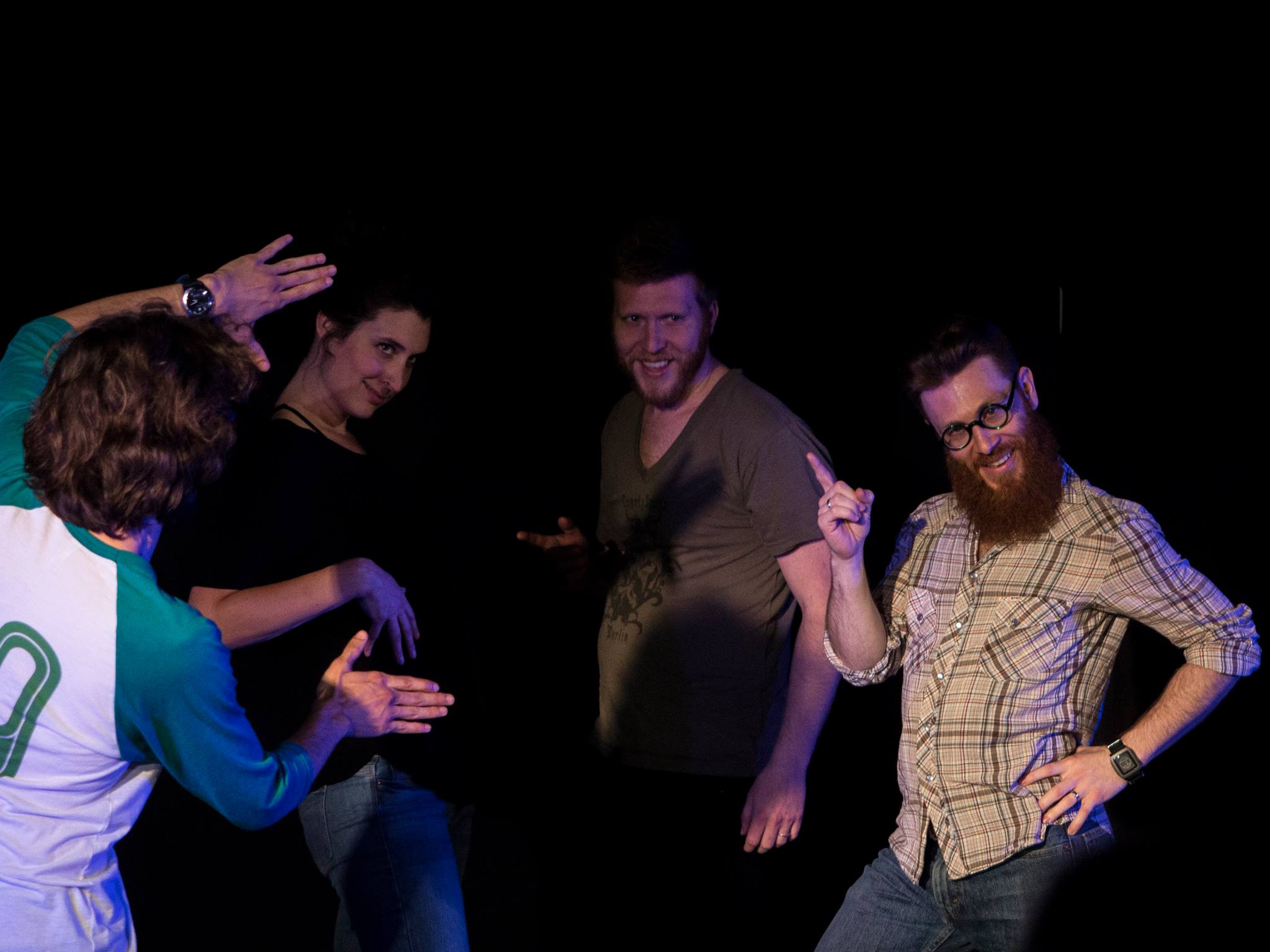 Praises:
"Delightfully quirky…"
-RBB
"Exciting, a definite recommendation."
-impro-news.de
"With a passion for the art, the audience and pushing forward it's hard to imagine these performers not making a big mark on the scene."
-Lee White, The Crumbs
"These guys and gal are a must-see. The sheer speed of their combined brains and sharp humor is mind blowing. I may or may not have laughed 'til I peed."
-Kristian Bruun, Actor, BBC's Orphan Black
"[GLB] does wonderfully inventive, highly intelligent improv. Comprised of individually skilled members, their chemistry and experience together creates truly dynamic and unique theatre. Their audience base is enthusiastic and loyal; and GLB never disappoints, delivering whimsical stories, cracked characters, cultural commentary, and huge laughs to eager crowds in Berlin. Simply put, their shows are electric- not to be missed."
-Tess Degenstein, Space Janitors, Rapid Fire Theatre, Bad Dog Repretory Theatre
"In a city that is quickly gaining a reputation for its English comedy [GLB] is leading the way. With intelligent, quick-witted storytelling and a quirky, surprising cast, GLB is a joy to watch each and every show. You can't even call them Berlin's best kept comedy anymore. The word is out. And the audiences are laughing."
-Mat Mailandt, NOTORIOUS
"[GLB] are one of the hottest improv outfits on the scene. Their obvious chemistry is fantastic to see and no doubt the product of years of honing their group mind. This is something people should see. If your sides aren't hurting at the end of a GLB show, you're either impervious to laughter or are significantly fitter than I am, which, frankly, no one is. A bunch of bloody legends, these guys are the dope. Drink. It. In… or regret it soon and for the rest of your life. They're just so damned tight!"
-Carlo Ritchie, "The Bear Pack", "Bonus Stage", Director "Improv Theatre Sydney"
In partnership with Berlin English Improv Network and Comedy in English Berlin.
Interested in improv courses? Check out Hive Improv.