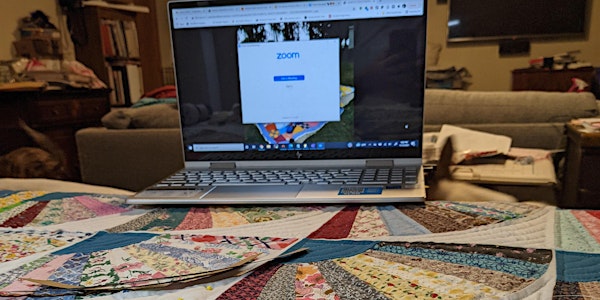 Friday Night Hangout
Friday Night Hangout is a virtual event open to all AQSG members.
About this event
Winter is here with dark, cold nights. Warm up with your AQSG friends as we hang out on zoom on January 20th. Bring along your "warm" quilts- quilts with other quilts or blankets inside, quilts that feel the warmest to you, quilts with warm colors....any quilt that has a warmth to it in your view. Or just share what you're studying or working on! Did you get a new quilt over the holidays? Share that! This is all about sharing with each other, connecting with other AQSG members, and look at beautiful pieces!