Friday Night Bio-Energy Healing & "We Are One" Song Circle

Friday, September 21, 2018 from 7:00 PM to 10:00 PM (PDT)
Event Details
Bio-Energy Healing Night &

"We Are One" Song Circle



The Circle of Light Vancouver resumes on Fri, Sept 21st at 7 PM!  
You can register yourself for the Gathering by clicking on the green button above. 
Thank you!  David Raphael
By Donation ~ All Are Welcome


 Dear Friends,

Come out on a Friday Night and join us for two powerful rounds of Bio-Energy Healing.

Then, stay for the second half of the evening, when we will host our regular "We Are One" Song Circle.

Bio-Energy healing as a therapy is based on unblocking and re-balancing the body's energy field. The therapist uses specialized techniques to removed the blocks in your energy system which may be causing illness, disease, emotional imbalance, or simply keeping you stuck in life.

What makes the Circle of Light Vancouver unique is that during our gatherings we augment the healing effects of Bio-Energy Healing with sound and healing song.

People find that participating in a song circle is an easy and effortless experience, where the melodies, words and rhythms actually do the healing work for you.

The songs we will sing together will quiet the mind and allow you to connect with your Inner Healer -- leaving you calm, relaxed and happy.

Each melody carries a powerful vibration has a different purpose or theme, such as gratitude, forgiveness, healing, spiritual connection or love.

You can think of the experience as a sing-a-long in different languages, with melodies and chants from many diverse cultures and traditions. In a truly magical way, your voice naturally begins to merge with the group and we become One Voice together.
*Come if you are trained OR NOT trained as a Bio-Energy Healer.
*No previous singing experience is required to participate in the song circle.
*All voices are WELCOME!
We look forward to seeing you then!

To Your Light & Happiness ~

David Raphael
& the Circle of Light Team
.....................................................................
*Click the

Green Button

above to Register yourself for this event. 
Limited seats available. 
It's best to register early and avoid disappointment. 
Thank you! 
.....................................................................
Dates of Our Friday Night Gatherings, 2018

All our Bio-Energy Gatherings are scheduled on Friday nights, 7 pm til 10 pm.

Please mark these dates on your calendar:
Sept 21
Oct 26
Nov 23
Dec 21

.....................................................................
What is the Circle of Light Vancouver?
We are a group of people dedicated to healing one another, raising consciousness & transforming the planet.

All those who a have a genuine desire to give and receive energy healing are welcome to attend our gatherings.
We invite you to  join our regular monthly gathering, held on a Friday night, from 7:00 pm to 10:00 pm in Vancouver, BC.

The evening gathering is open to those who are trained or not trained in Bio-Energy Healing.
You can reserve your ticket for our next gathering by clicking on the green "Register" button above.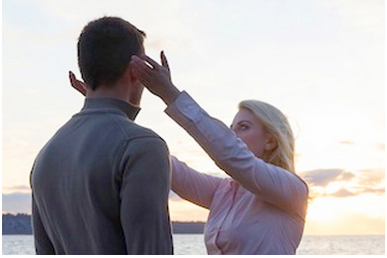 Our Circle is ever-expanding.  Feel free to invite your guests to attend along with you by forwarding this invitation to them.

For example, people with physical issues (back pain, arthritis, cancer, etc), emotional issues (anxiety, loneliness, depression) or energetic issues (chronic fatigue, etc) would benefit greatly by attending.

Also consider inviting those who are seeking out their life purpose, are in the midst of career transition, or are looking to create a soulmate relationship.

Or you may wish to invite those you know who are looking to find a greater sense of connectedness with other people and the larger community.
........................................
Tea and snacks are always provided at our events.

*Attendance is BY DONATION  (suggested $10 - $20). 
Participants are encouraged to contribute what they are able;  no one will be refused entry or healing for lack of funds.

Your contribution covers venue rental, snacks and other adminstrative costs. 

You can make your donation by cash at the event. 
Or you may send an Interac Transfer in advance to David Raphael at awakeningmindhealing@gmail.com.
Thank you for your generosity.

Remember to register yourself by clicking on the green "Register" button above.
We look forward to seeing you at the next Friday Night Gathering!
David Raphael
& the Circle of Light Vancouver Team
When & Where

Empower Health Clinic
2555 Commercial Drive
#208
Vancouver, BC V5N 4C1
Canada

Friday, September 21, 2018 from 7:00 PM to 10:00 PM (PDT)
Add to my calendar
Organizer
David Raphael (B.Ed), is a Bio-Energy Teacher and the founder of Awakening Mind Intentional Healing and the Circle of Light Vancouver.  He leads workshop, trainings and private sessions that have been described as "life-changing".
Drawing upon leading-edge energy healing modalities and transformational life coaching, David creates a warm and enjoyable learning space where people bring about shifts in their health, energy, relationships and career. His practice is located in the Kitsilano area of beautiful Vancouver, BC.