Description
Bio-Energy Healing Gathering
Friday, March 23rd, 2018, 7 PM - 10 PM
....................................................................

The 6 Healing Sounds: Qi Gong for Self-Healing & Empowerment
"If you want to be healthy and live to one hundred, do Qi Gong." ~ Dr Oz

Dear Friends,

Qi Gong (pronounced chee-gong) is an ancient Chinese exercise and healing technique that involves moving the body's energy ("chi") through breathing, focused sound and movement exercises.

The principles and techniques of ancient medical Qi Gong actually form the basis of our Western practice of Bio-Energy Healing.

People who regularly practice Qi Gong report truly remarkable results, from starting every day full of vitality, to overcoming serious illness. Many people experience emotional freedom, greater relationship harmony and genuine spiritual awakening.
Whether your are a Bio-Energy Healer or someone seeking healing, Qi Gong is a treasure chest of self-healing and energizing practises that are simple, easy and extraordinarily effective.

The Healing Sounds

Please join us this Friday, March 23rd, 7 pm, at Empower Health. Following our usual two sessions of group Bio-Energy Healing, Miryam will lead us through an experience of The 6 Healing Sounds of Qi Gong.

Each sound connects to an internal organ and uses vibration to detoxify and clear heavy emotional energies and thought forms. You will be left energized, healed, clear-minded and empowered!

Come out and participate in the upcoming Friday Night Gathering of the Circle of Light Vancouver -- and discover for yourself what it's like to heal and be healed, while being part of a greater Intentional Community that is making a difference in the World.

To Your Light and Happiness ~

David Raphael
& the Circle of Light Team
.....................................................................
*Click the

Green Button

above to Register yourself for this event. Limited seats available.
It's best to register early and avoid disappointment.
Thank you!
.....................................................................
Dates of Our Friday Night Gatherings, 2018

All our Bio-Energy Gatherings are scheduled on Friday nights, 7 pm, with the exception of APRIL 19th [THURSDAY].

Please mark these dates on your calendar:
March 23
*April 19 - THURSDAY
May 18
June 22
July 20
Aug 24
Sept 21
Oct 19
Nov 23
Dec 21

.....................................................................
What is the Circle of Light Vancouver?
We are a group of people dedicated to healing one another, raising consciousness & transforming the planet.

All those who a have a genuine desire to give and receive energy healing are welcome to attend our gatherings.
We invite you to join our regular monthly gathering, held on a Friday night, from 7:00 pm to 10:00 pm in Vancouver, BC.

The evening gathering is open to those who are trained or not trained in Bio-Energy Healing.
You can reserve your ticket for our next gathering by clicking on the green "Register" button above.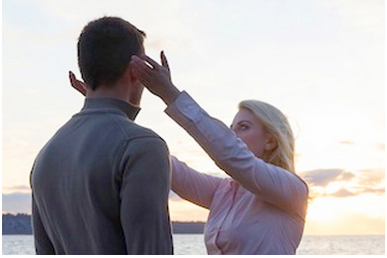 Our Circle is ever-expanding. Feel free to invite your guests to attend along with you by forwarding this invitation to them.

For example, people with physical issues (back pain, arthritis, cancer, etc), emotional issues (anxiety, loneliness, depression) or energetic issues (chronic fatigue, etc) would benefit greatly by attending.

Also consider inviting those who are seeking out their life purpose, are in the midst of career transition, or are looking to create a soulmate relationship.

Or you may wish to invite those you know who are looking to find a greater sense of connectedness with other people and the larger community.
........................................
Tea and snacks are always provided at our events.

*Attendance is BY DONATION (suggested $10 - $20).
Participants are encouraged to contribute what they are able; no one will be refused entry or healing for lack of funds.

Your contribution covers venue rental, snacks and other adminstrative costs.

You can make your donation by cash at the event.
Or you may send an Interac Transfer in advance to David Raphael at awakeningmindhealing@gmail.com.
Thank you for your generosity.

Remember to register yourself by clicking on the green "Register" button above.
We look forward to seeing you at the Friday Night Gathering!
David Raphael & the Circle of Light Vancouver Team