Description
Friday Night Afterhours @ The Endup
2am Friday night - 6am Saturday morning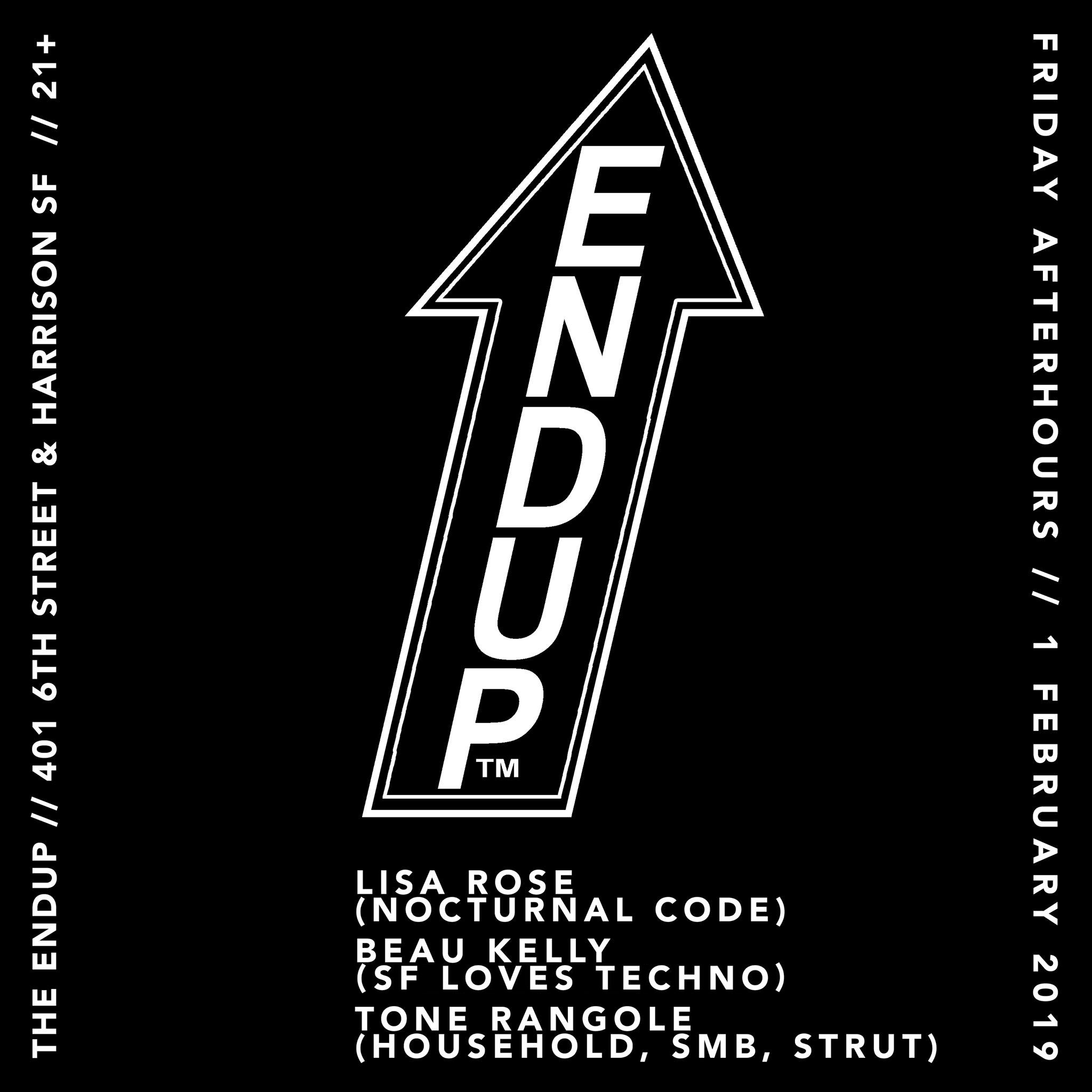 House & Techno Music featuring:
LISA ROSE
(NOCTURNAL code)

BEAU KELLY
(WE Love US, SF Loves Techno)
TONE RANGOLE
(Household Digital, Simple Minded Beats)

NOCTURNAL code is about the music and the people which together create a special underground vibe. We want the music to move us, make us dance, take us away and let us be free. This is the chemistry that we crave and the vibe that represents NOCTURNAL code, and we invite you to join us. It's something special, it's authentic and it's all love! See you on the dance floor!
__________________________________________
Sign up for a $5 discount off the door cover, valid all night!

2am - 6am
21+
Smoke friendly outdoor patio!


The Endup
401 6th St.
San Francisco, CA