Boston's Best Dj's @ The Greatest Bar!! 4 Floor's Of Entertainment
About this event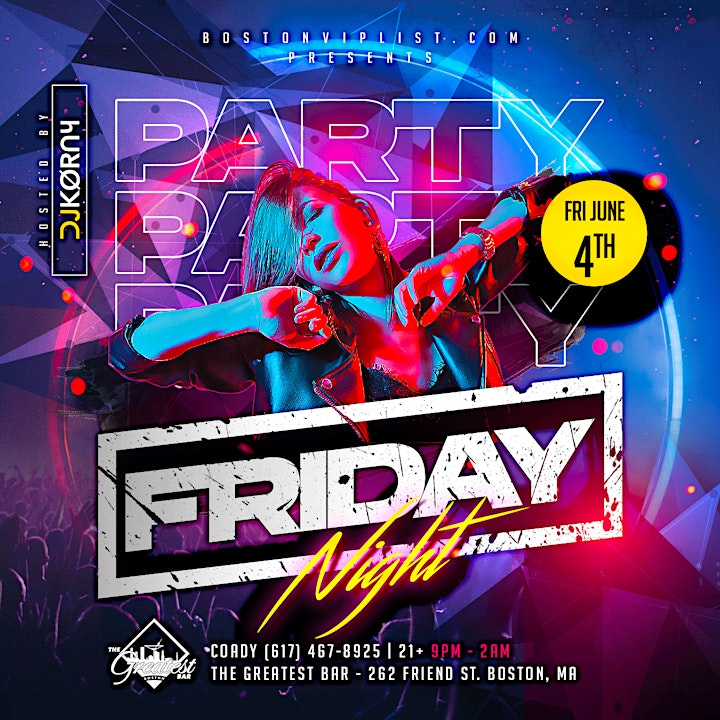 We're excited to bring you live music again at THE GREATEST BAR!
Come Celebrate this Friday @ The Greatest Bar!!
You've waiting over 15 months for this night & we will not dissapoint!!
Boston's Best Djs & more surprises in store for you!
We'll be open every Friday & Saturday 9PM - 2AM after that
FULL CAPACITY w/ NO RESTRICTIONS!!!
Book your VIP Tables, Private party, Birthday or Special Event with us!
No Event too Big or Small, we'll host it all!
Contact:
Coady (617) 467-8925
coadycline@gmail.com
UPCOMING EVENTS:
6/4/21 DJ KORNY
6/5/21 DEEP VOICE JOJO
6/11/21 SCHMIDTY
6/18/21 LIV DULONG