Description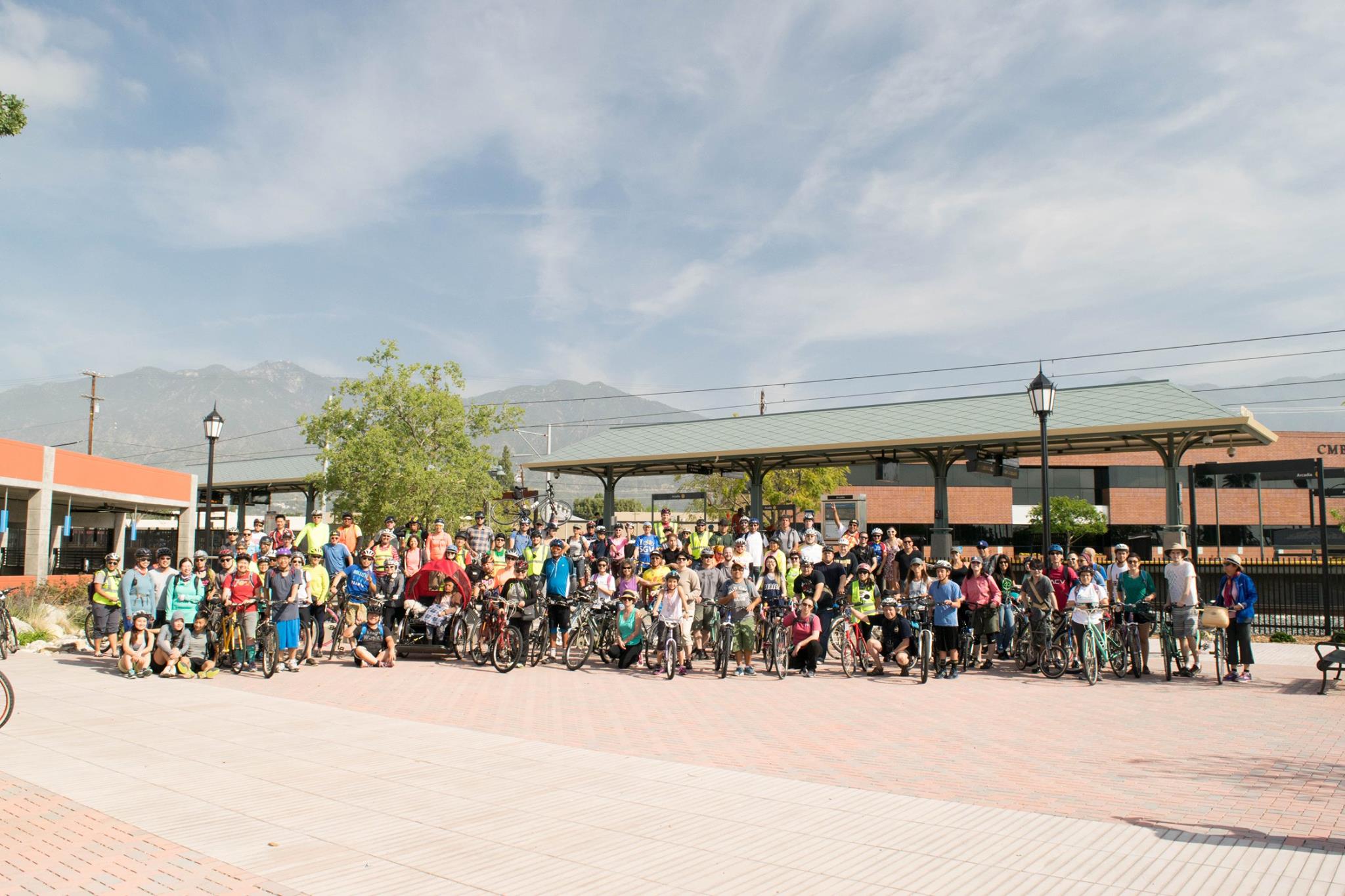 Join BikeSGV on an evening ride to the L.A. County Fair. FREE tickets to the fair for all bicyclists that register and attend.
This is a round trip ride and the group will promply depart on time. Only riders starting at designated starting/pick up locations will be given a ticket. The entire ride will be supported by ride marshals.
IITINERARY (Pick up times are approximate)
5:00pm Pre-ride bike checks
6:00pm Depart
6:30pm Pick up at Glendora High School
7:00pm Pick up at San Dimas City Hall
7:30pm Arrive at L.A. County Fair
11:00pm Return ride
12:00am Back to Azusa

ROUTE: http://goo.gl/fBW4VG
12.5 miles one way
25 miles round trip.

APU/Citrus College Gold Line Station (6pm) STOP ONE
1101 North Citrus Ave, Azusa, CA 91702

Glendora High School (6:30pm) STOP TWO
1600 E Foothill Blvd, Glendora, CA 91741

San Dimas City Hall (7:00pm) STOP THREE
245 E Bonita Ave, San Dimas, CA 91773
SAFETY
-Participants 17 years old or younger must wear a helmet. They should also be accompanied by a parent/legal guardian.
-All participants must have a white front light and a rear red light.
-Our rides are pet friendly but please keep in mind that you are responsible for them.
-Pets are allowed on the ride but they're not allowed inside the L.A. County Fair except for service dogs.