Description
HOST Robert Davis and Tristan Curry
Treet of Mr Tristan Curry 21 April 12.00 NOON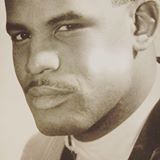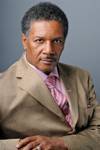 FREE Lunch Legal Shield Opportunity Lucky Strike Bowling and Resturant
#Business #Networking
Location: Lucky Strike 701 7th Street NW, Washington, DC 20001
Enter mall from breezeway next to Verizon Center
. Take escalator to 2nd floor.
@Gallery Place/Chinatown Metro Station (Red, Green & Yellow Lines
Lunch Cost: Treat of Mr Tristan Curry
http://www.legalshield.com/hub/tristancurry
The Creation of Team Dc begins
Mr Curry's REASON Why.... this is why I get up in the morning and Our Team DC.
We will be forming Our Team from the DMV
We transform young people into young professionals and give them a place to blossom.
We encourage Entrepreneurs and Business Professionals to do the same.
We offer an alternative to the ugly reality I have seen of moms living in the streets of DC.
Our bothers and sisters will not have to give up there integrity all the time to survive.....
Poverty can make good people do bad things.
We have the vehicle to achieve All of this AND Team DC will start as a straight line so all who join will benefit.
That means overrides and residual Income for All. So your Great Grand Children will become Trillionairs.
Our logo is a Diamond for DC has so may True diamonds
in the ruff. And Diamond is the Top Level in this Company.
I believe I have my answer now why I returned from Viet Nam when so many of my friends did not. If this is not for you please decline. If it is Welcome to Our Freedom Crusade.
THE FOUNDERS OF TDC ARE GOING BACK FIRST TO DC AND THE DMV TO PRODUCE ITS MILLIONAIRES - THEN THEY CAN GO ON TO HELP THE WORLD.
Tristan Curry Founder and President of Team Dc