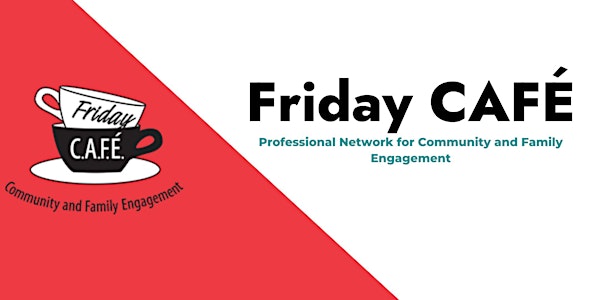 Friday CAFÉ- Everyone Wins! The Ripple Effects of Family Engagement
Friday CAFÉ is a morning discussion and networking series for people who work at the intersection of families and learning.
When and where
Location
Family & Children Aid Inc 80 West Street Danbury, CT 06810
About this event
The latest research shows that engaging families has powerful benefits beyond boosting student success. BUT (there is always a but) the engagement strategies need to be high-impact, transformative, and equity-driven to make a real difference. Join us to discuss what these terms mean and what they look like in practice.
Conversation Catalyst: Anne T. Henderson, Senior Consultant, National Association for Family, School and Community Engagement
Date: December 9, 9:00-11:00 a.m. (Coffee and registration 9:00-9:30 a.m.)
Location: Playmaker Space at Family and Children's Aid, 80 West Street, Danbury
Parking Lots: 80 West Street (next to building) and 87 West Street (opposite building)
Note: Everyone entering the building will need to wear masks which can be taken off once you are in the Playmaker Space.