"Frida" with Salma Hayek as Frida Kahlo - Film History Livestream Program
"Frida" with Salma Hayek as Frida Kahlo - Film History Livestream Program - Hosted by Robert Kelleman of Washington, DC History & Culture.
About this event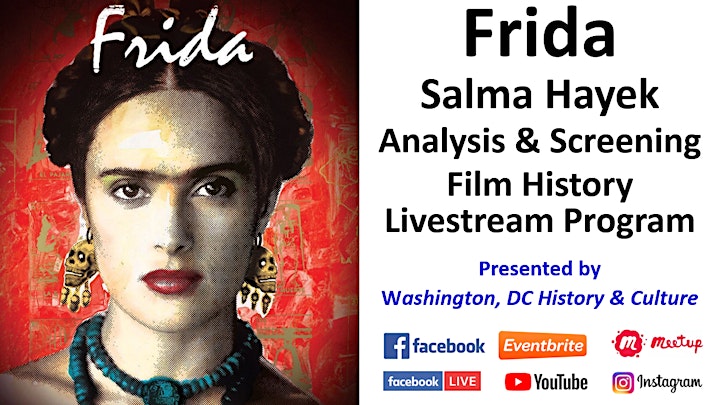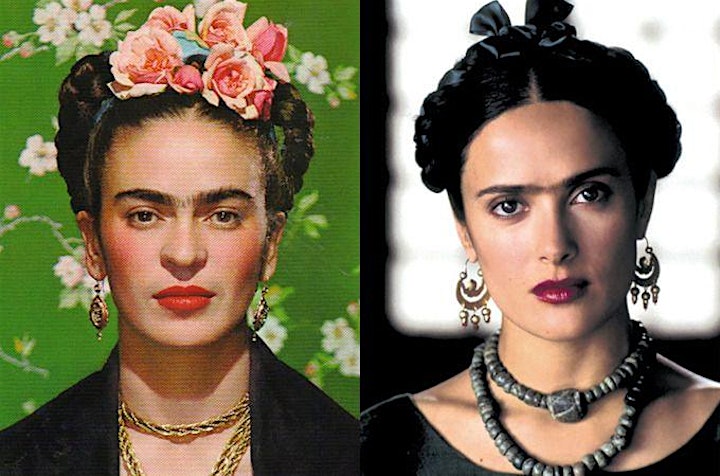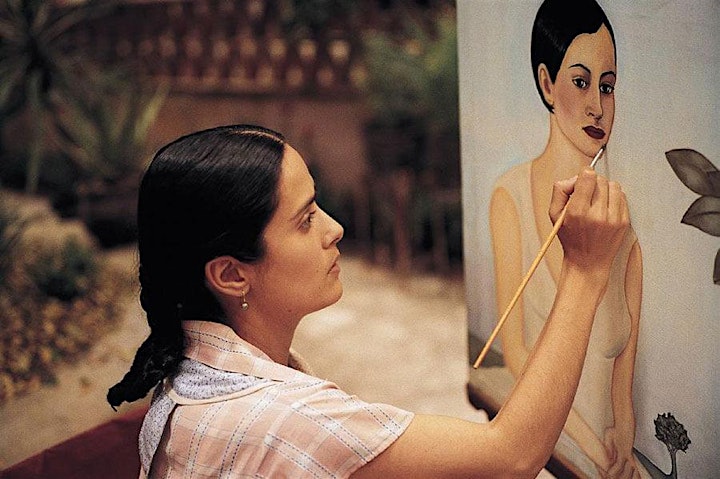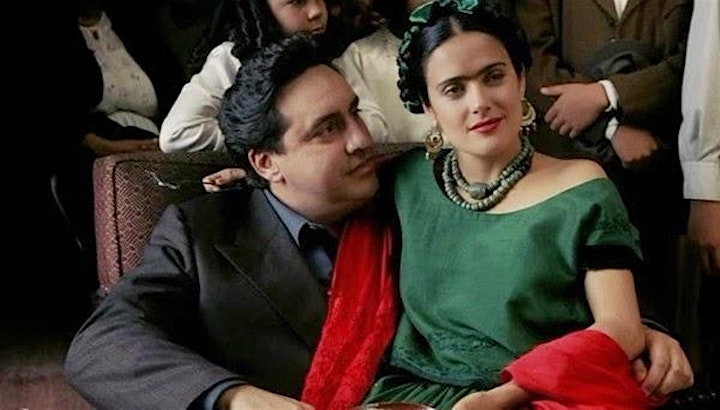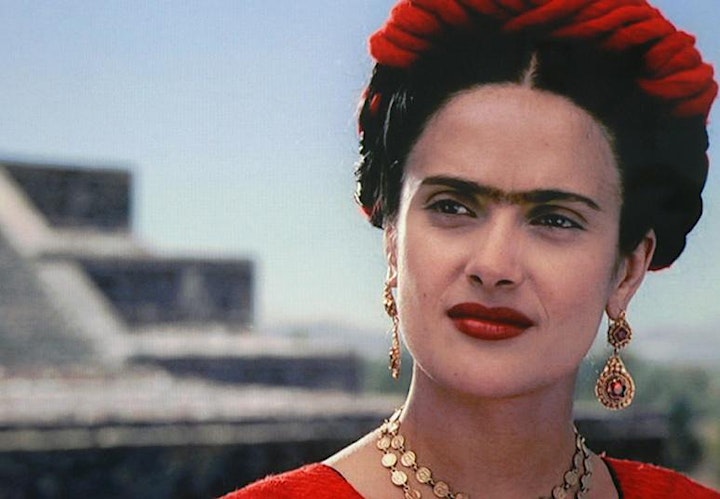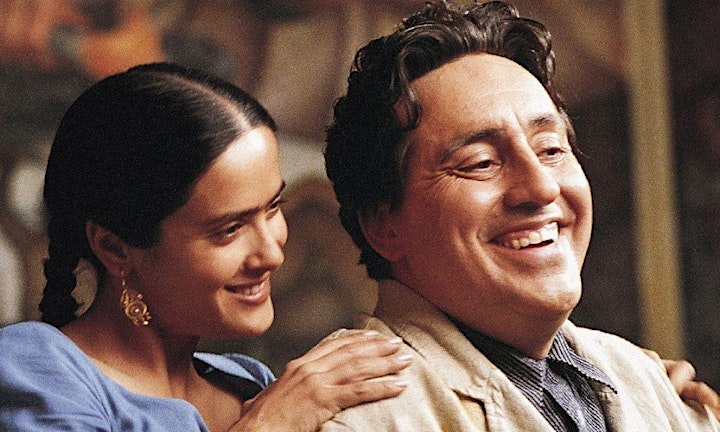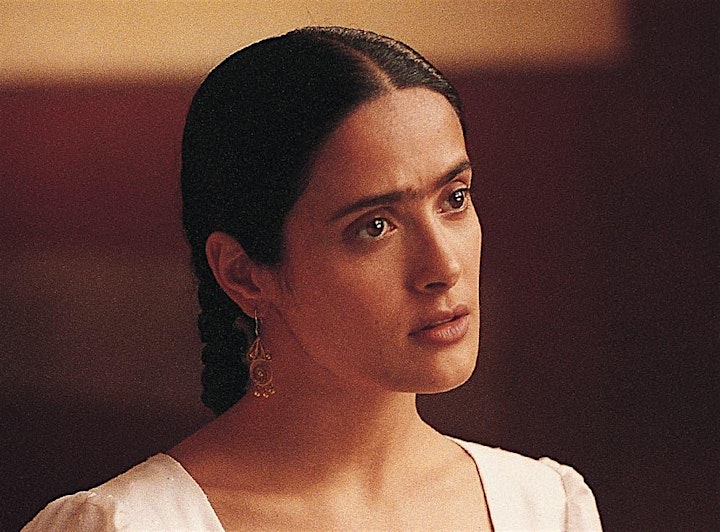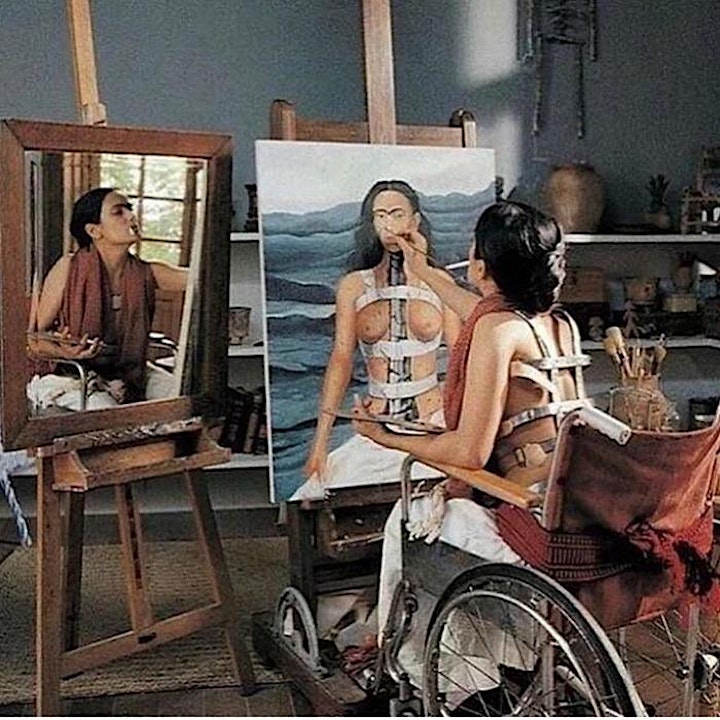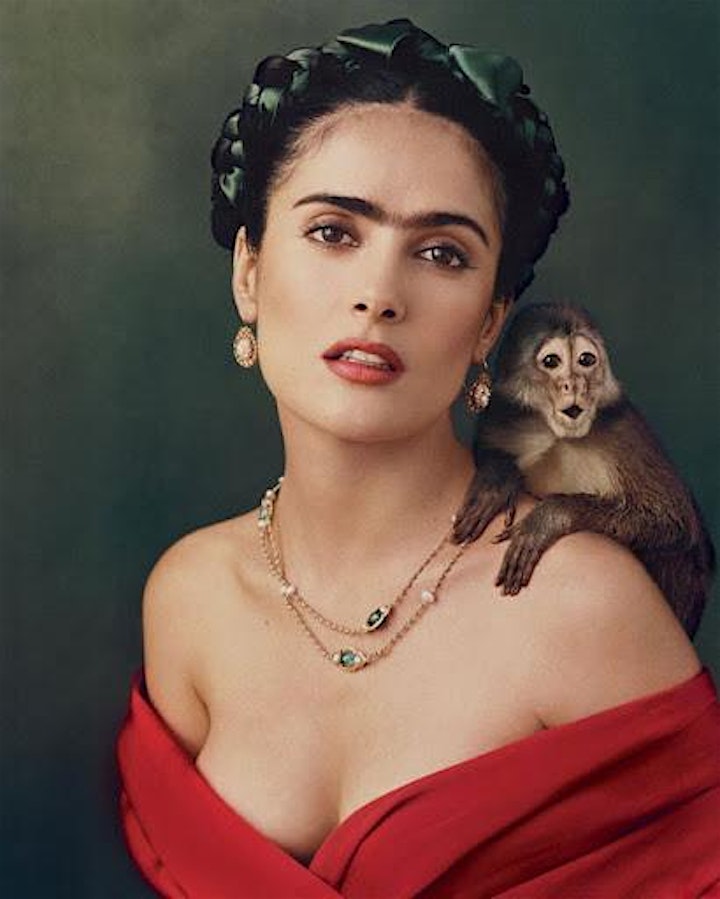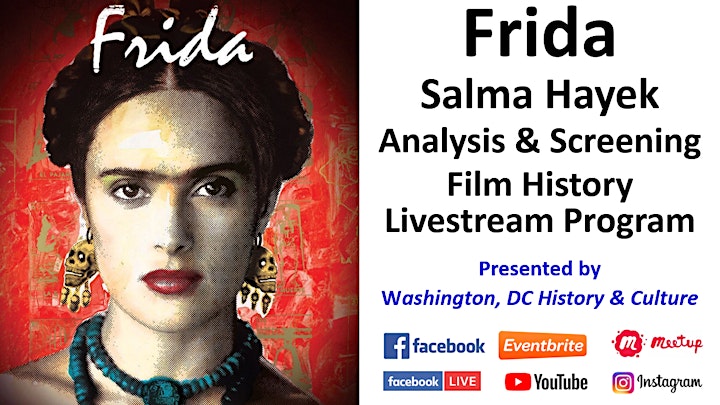 It's Saturday night, let's celebrate Frida Kahlo's 115th birthday - born July 6, 1906!
To honor Frida Kahlo we've scheduled a special analysis and screening of the film "Frida" with Salma Hayek in the title role.
Our program will feature a discussion and analysis of "Frida," including a short overview of Frida Kahlo's amazing life and inspiring career for historical context, followed by a full screening of the two hour and three minute film .
Frida Film Trailer:
https://www.youtube.com/watch?v=-CTM7FcY1LE
Frida Kahlo (6 July 1907 – 13 July 1954 was a Mexican painter known for her many portraits, self-portraits, and works inspired by the nature and artifacts of Mexico. Inspired by the country's popular culture, she employed a naïve folk art style to explore questions of identity, postcolonialism, gender, class, and race in Mexican society. Her paintings often had strong autobiographical elements and mixed realism with fantasy. In addition to belonging to the post-revolutionary Mexicayotl movement, which sought to define a Mexican identity, Kahlo has been described as a surrealist or magical realist. She is known for painting about her experience of chronic pain.
Born to a German father and a mestiza mother, Kahlo spent most of her childhood and adult life at La Casa Azul, her family home in Coyoacán – now publicly accessible as the Frida Kahlo Museum. Although she was disabled by polio as a child, Kahlo had been a promising student headed for medical school until she suffered a bus accident at the age of 18, which caused her lifelong pain and medical problems. During her recovery, she returned to her childhood interest in art with the idea of becoming an artist.
Kahlo's interests in politics and art led her to join the Mexican Communist Party in 1927, through which she met fellow Mexican artist Diego Rivera. The couple married in 1929, and spent the late 1920s and early 1930s travelling in Mexico and the United States together. During this time, she developed her artistic style, drawing her main inspiration from Mexican folk culture, and painted mostly small self-portraits which mixed elements from pre-Columbian and Catholic beliefs. Her paintings raised the interest of Surrealist artist André Breton, who arranged for Kahlo's first solo exhibition at the Julien Levy Gallery in New York in 1938; the exhibition was a success, and was followed by another in Paris in 1939. While the French exhibition was less successful, the Louvre purchased a painting from Kahlo, The Frame, making her the first Mexican artist to be featured in their collection. Throughout the 1940s, Kahlo participated in exhibitions in Mexico and the United States and worked as an art teacher. She taught at the Escuela Nacional de Pintura, Escultura y Grabado ("La Esmeralda") and was a founding member of the Seminario de Cultura Mexicana. Kahlo's always-fragile health began to decline in the same decade. She had her first solo exhibition in Mexico in 1953, shortly before her death in 1954 at the age of 47.
Kahlo's work as an artist remained relatively unknown until the late 1970s, when her work was rediscovered by art historians and political activists. By the early 1990s, she had become not only a recognized figure in art history, but also regarded as an icon for Chicanos, the feminism movement and the LGBTQ+ movement. Kahlo's work has been celebrated internationally as emblematic of Mexican national and indigenous traditions and by feminists for what is seen as its uncompromising depiction of the female experience and form.
Frida is a 2002 American biographical drama film directed by Julie Taymor which depicts the professional and private life of the surrealist Mexican artist Frida Kahlo.
Starring Salma Hayek in an Academy Award–nominated portrayal as Kahlo and Alfred Molina as her husband, Diego Rivera, the film was adapted by Clancy Sigal, Diane Lake, Gregory Nava, Anna Thomas, Antonio Banderas and unofficially by Edward Norton from the 1983 book Frida: A Biography of Frida Kahlo by Hayden Herrera. Frida received generally positive reviews from critics, and won two Academy Awards for Best Makeup and Best Original Score among six nominations.
__________________________
Your host for this program is Robert Kelleman, the founder/director of the non-profit community organization Washington, DC History & Culture.
Donations Support Our Non-Profit Community Programs - Thank You!
PayPal: DCHistoryAndCulture@gmail.com
Venmo: @DCHistoryAndCulture
__________________________
Zoom Connection:
This educational and entertaining program is open to all regardless of age, geographic location, etc. and since it is an online/virtual event via Zoom you can connect from anywhere in the world.
Zoom events have a limit on the number of people that can participate and therefore the event may "sell-out" once a certain number of registrations has been reached.
Zoom Connection Link Will Be Emailed:
Login info will emailed several times beginning 24 hours prior to the event.
If you haven't received the Zoom connection 8 hours before the event please contact us.
Zoom Connection Suggestions:
Connecting a few minutes early is strongly recommended.
To join the event simply click the Zoom link and follow the instructions.
If clicking the link doesn't work try copying and pasting it instead.
Password not required.
Zoom may work better in some browsers/devices than others - if one doesn't work try another.
When all else fails please read and follow the directions. : )
Didn't Receive the Zoom Connection Info?
Check your spam folder, make sure you didn't sign-up with your other email address (personal vs. work, etc.), and also review the email settings on your Eventbrite account (you may have turned off our notifications)- link below:
https://www.eventbrite.com/account-settings/email-preferences
Additional Eventbrite Troubleshooting Link:
https://www.eventbrite.com/support/articles/en_US/Troubleshooting/did-my-email-send-invitations-order-confirmations-reminders?lg=en_US
_________________________
This program is presented by the non-profit community organization Washington, DC History & Culture:
"bringing people together to experience the history and culture of Washington, DC - and the world!"
For more entertaining and educational programs visit us at:
https://www.Facebook.com/DCHistoryAndCulture
https://DCHistoryAndCulture.Eventbrite.com
http://www.youtube.com/c/WashingtonDCHistoryCulture
https://www.Meetup.com/DCHistoryAndCulture
We look forward to seeing you - thanks!
Robert Kelleman
rkelleman@yahoo.com
202-821-6325 (text only)
History & Culture Travels / Washington, DC History & Culture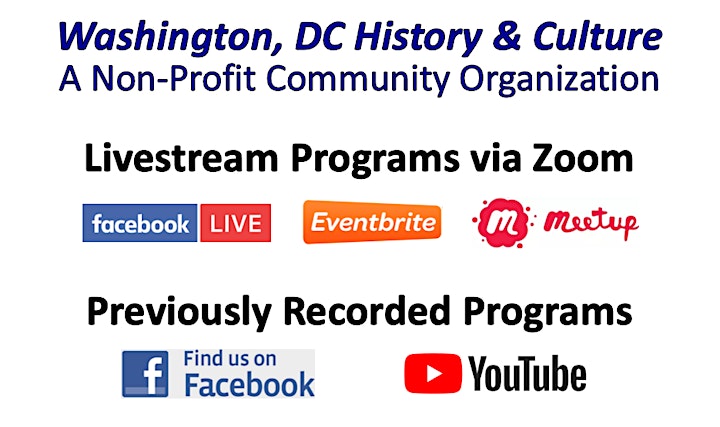 Organizer of "Frida" with Salma Hayek as Frida Kahlo - Film History Livestream Program