Frida Kahlo's Casa Azul (Blue House) Mexico City Livestream Tour. Hosted by Robert Kelleman - Washington, DC History & Culture.
About this event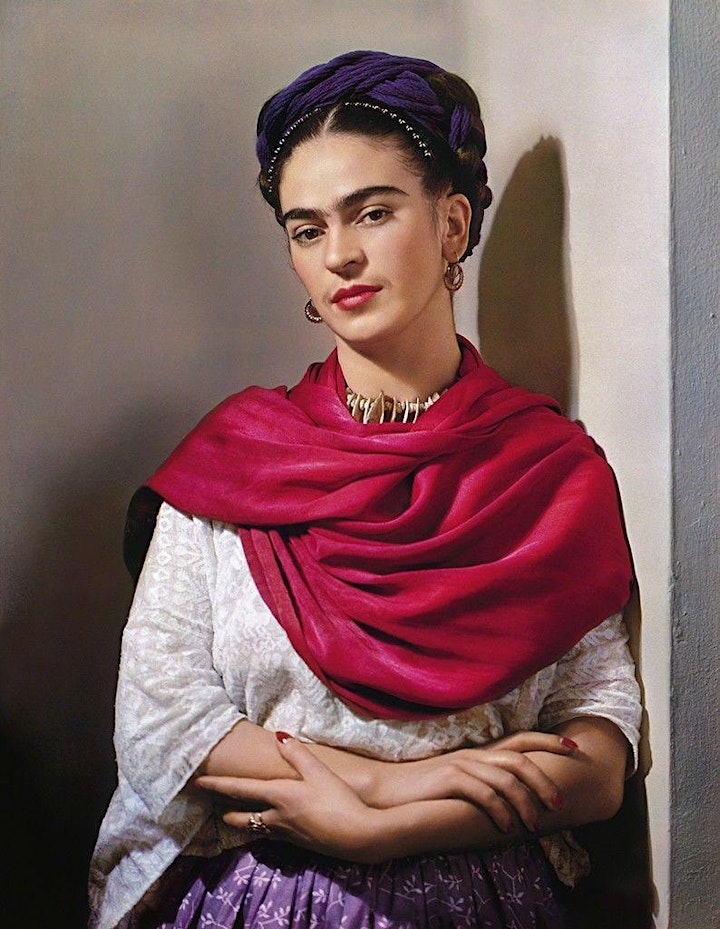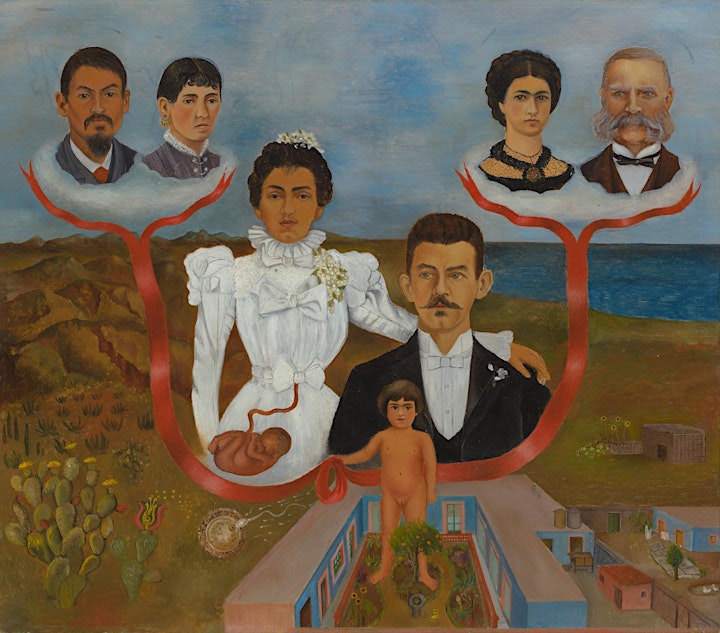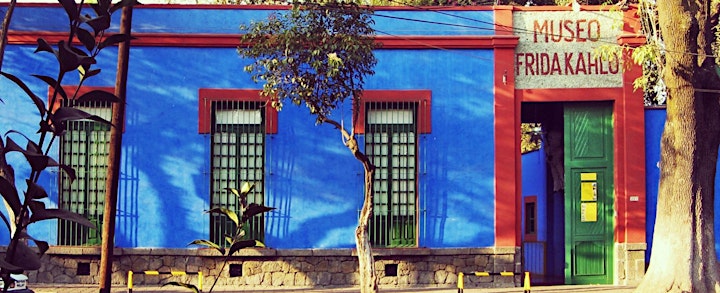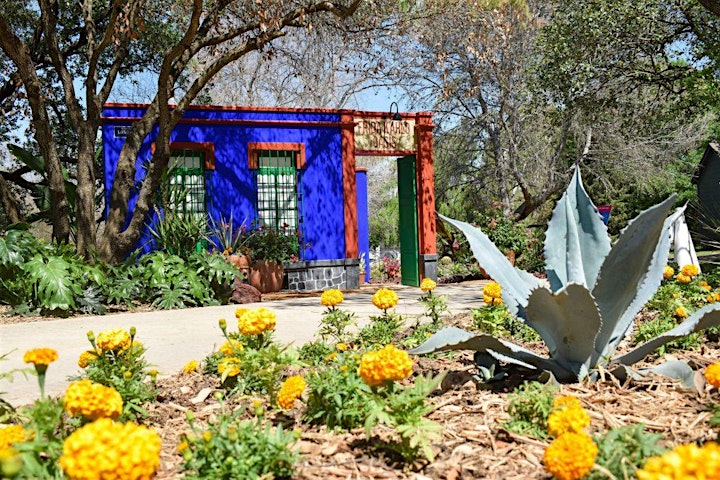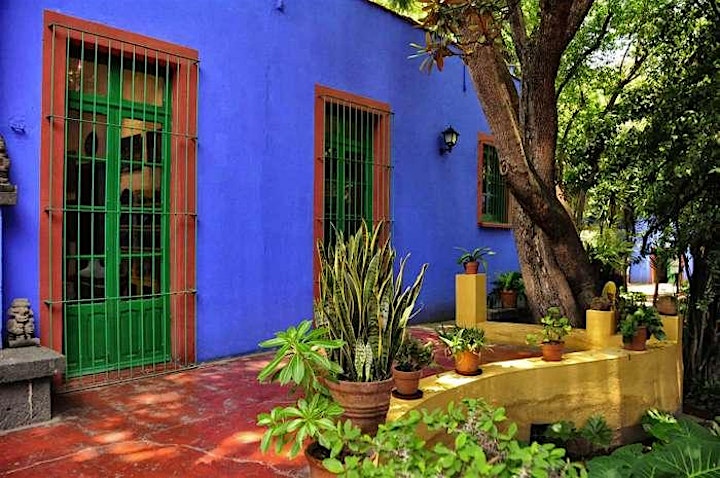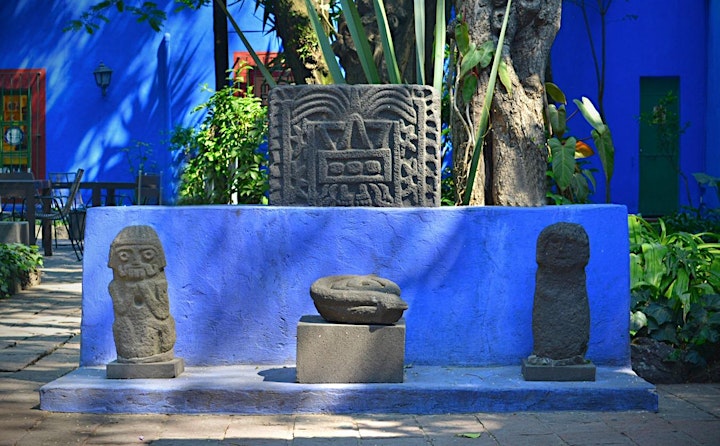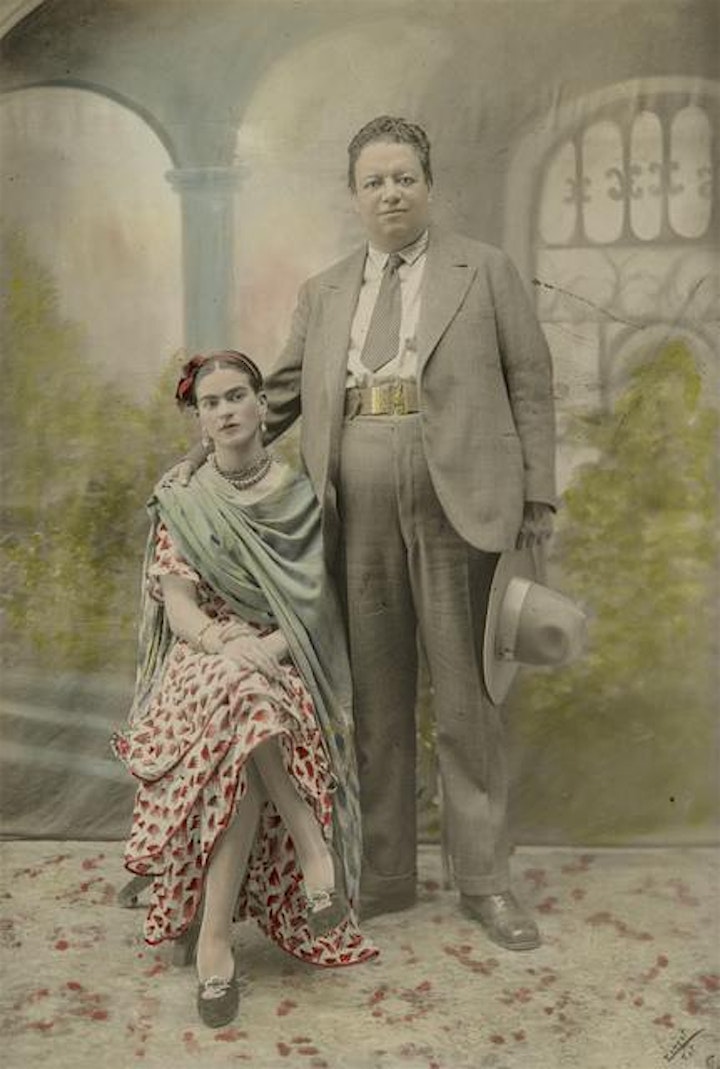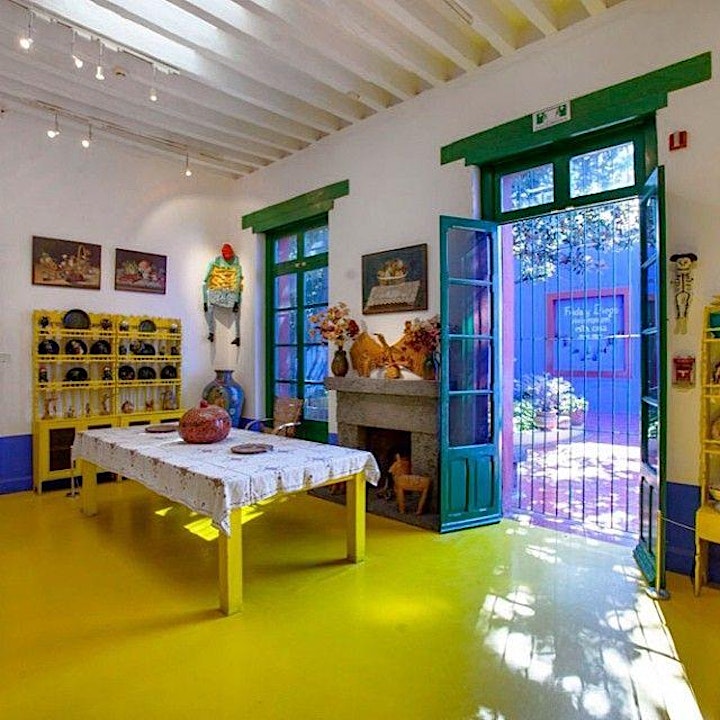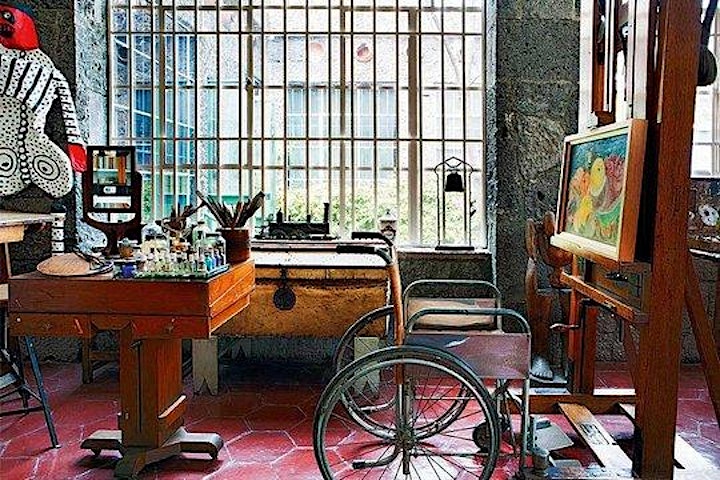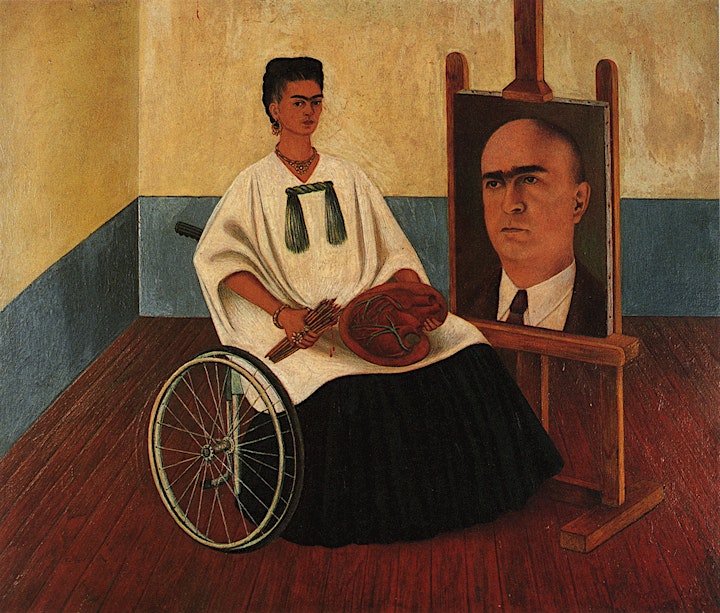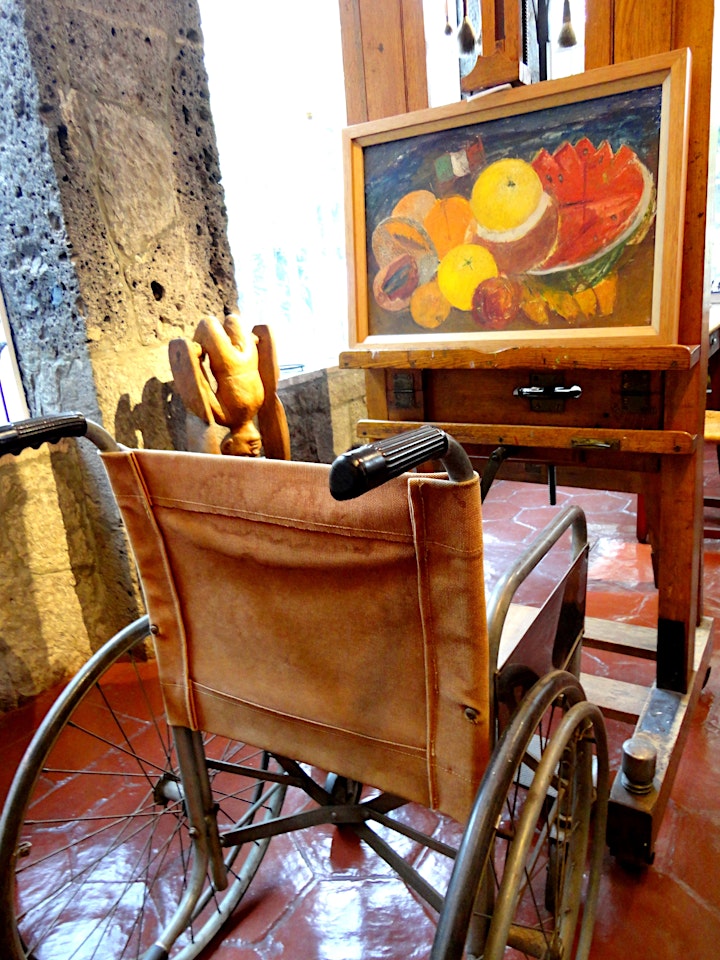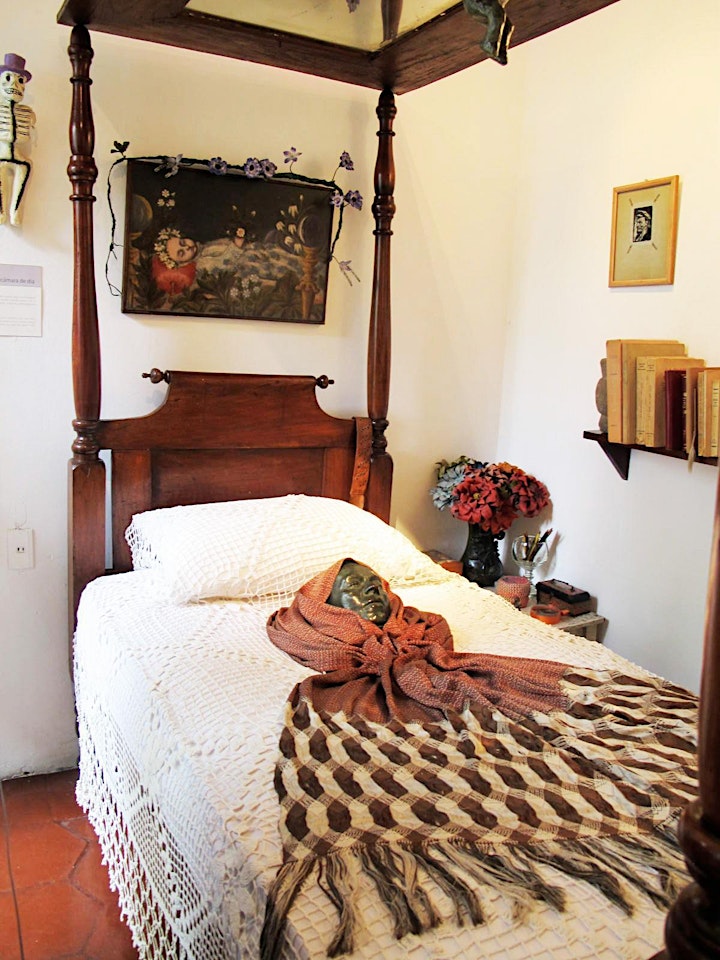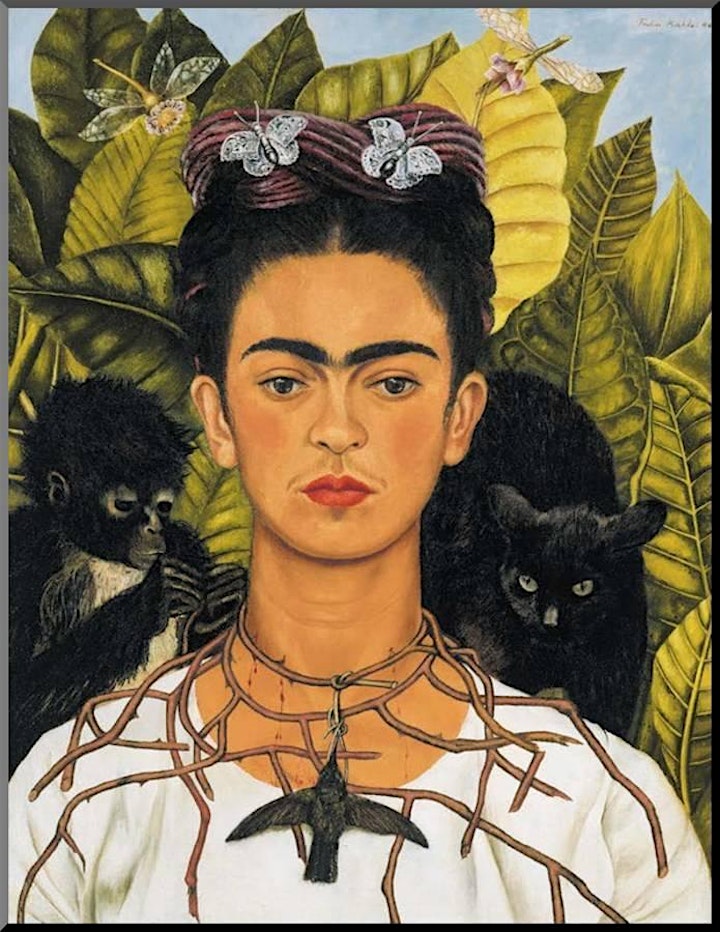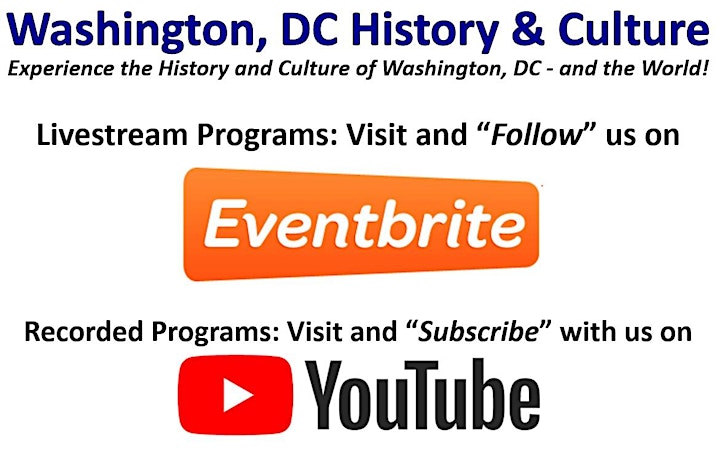 Apologies, our Frida Kahlo program scheduled for 3:00 pm edt on Saturday, May 21 has now been rescheduled to 3:00 pm edt Saturday, June 11.
Sorry for the change of plans (technical problems).
If you're able to make the new date no additional action is required on your part - we'll see you on June 18.
If you're not able to make the new date the program will be repeated.
Thank you.
Join us for an educational and entertaining livestream home tour of Frida Kahlo's "Casa Azul" (Blue House) in Mexico City, Mexico!
Magdalena Carmen Frida Kahlo y Calderón (6 July 1907 – 13 July 1954) was a Mexican painter known for her many portraits, self-portraits, and works inspired by the nature and artifacts of Mexico. Inspired by the country's popular culture, she employed a naïve folk art style to explore questions of identity, postcolonialism, gender, class, and race in Mexican society. Her paintings often had strong autobiographical elements and mixed realism with fantasy. In addition to belonging to the post-revolutionary Mexicayotl movement, which sought to define a Mexican identity, Kahlo has been described as a surrealist or magical realist. She is known for painting about her experience of chronic pain.
The Frida Kahlo Museum (Spanish: Museo Frida Kahlo), also known as the Blue House (La Casa Azul) for the structure's cobalt-blue walls, is a historic house museum and art museum dedicated to the life and work of Mexican artist Frida Kahlo. It is located in the Colonia del Carmen neighborhood of Coyoacán in Mexico City. The building was Kahlo's birthplace, the home where she grew up, lived with her husband Diego Rivera for a number of years, and where she later died in a room on the upper floor. In 1957, Diego Rivera donated the home and its contents in order to turn it into a museum in Frida's honor.
The museum contains a collection of artwork by Frida Kahlo, Diego Rivera, and other artists along with the couple's Mexican folk art, pre-Hispanic artifacts, photographs, memorabilia, personal items, and more. The collection is displayed in the rooms of the house which remains much as it was in the 1950s. It is the most popular museum in Coyoacán and one of the most visited in Mexico City.
________________________
Your host for this program is Robert Kelleman, the founder/director of the non-profit community organization Washington, DC History & Culture.
YouTube Previously Recorded Programs
http://www.youtube.com/c/WashingtonDCHistoryCulture
Frida Kahlo - National Portrait Gallery
https://www.youtube.com/watch?v=o8m2UlrbF0o
Donations Support Our Non-Profit Community Programs - Thank You!
PayPal: DCHistoryAndCulture@gmail.com
Venmo: @DCHistoryAndCulture
GoFundMe: https://gofund.me/d29491c0
__________________________
Zoom Connection:
This educational and entertaining program is open to all regardless of age, geographic location, etc. and since it is an online/virtual event via Zoom you can connect from anywhere in the world.
Zoom events have a limit on the number of people that can participate and therefore the event may "sell-out" once a certain number of registrations has been reached.
Zoom Connection Link Will Be Emailed:
Login info will be emailed several times beginning 24 hours prior to the event.
If you don't receive the Zoom connection link please contact us.
Zoom Connection Suggestions:
Connecting a few minutes early is strongly recommended.
To join the event simply click the Zoom link and follow the instructions.
If clicking the link doesn't work try copying and pasting it instead.
Password not required.
Zoom may work better in some browsers/devices than others - if one doesn't work try another.
When all else fails please read and follow the directions. : )
Didn't Receive the Zoom Connection Info?
Check your spam folder, make sure you didn't sign-up with your other email address (personal vs. work, etc.), and also review the email settings on your Eventbrite account (you may have turned off our notifications)- link below:
https://www.eventbrite.com/account-settings/email-preferences
Additional Eventbrite Troubleshooting Link:
https://www.eventbrite.com/support/articles/en_US/Troubleshooting/did-my-email-send-invitations-order-confirmations-reminders?lg=en_US
_________________________
Washington, DC History & Culture
A non-profit community organization.
Experience the history and culture of Washington, DC - and the world!
For more entertaining and educational programs visit us at:
https://www.Facebook.com/DCHistoryAndCulture
https://DCHistoryAndCulture.Eventbrite.com
https://www.Meetup.com/DCHistoryAndCulture
http://www.youtube.com/c/WashingtonDCHistoryCulture
We look forward to seeing you - thanks!
Robert Kelleman
rkelleman@yahoo.com
202-821-6325 (text only)
History & Culture Travels / Washington, DC History & Culture