FRESHTOBERFEST 2017: Cleveland's Youth Garden Battle

Thursday, October 5, 2017 from 5:30 PM to 8:30 PM (EDT)
Event Details
FRESHTOBERFEST is Cleveland's youth garden battle.
Calling all foodies!
We pair local chefs with youth gardens for a tasting competition and fresh food celebration. Fill your tummy with healthy goodness and cast your vote!Cast your VOTES to decide who has the freshest taste, presentation, and educational impact! 
Our Mission
We motivate and empower youth to grow fresh food in their neighborhood or school garden and challenge them to become creative, healthy leaders.
How This Works
We found local chefs who are passionate about empowering youth to grow fresh and eat fresh. We paired them up with youth gardens to help students prepare the food grown in their own community or school garden. At a few of these gardens, Dee Jay Doc and the Fresh Camp helped students create songs about their gardening experience that would motivate others to eat FRESH, live FRESH and be FRESH!
Fresh Food Hip-hop
Listen to these hip-hop songs from the Mary Bethune garden team, "Turn Up," as well as the FRESHTOBERFEST 2015 compiliation CD. These inspire us to love our veggies! You will see a live performance from our artist mentors as well as students during the award ceremony. Let's Turn Up!
Schedule
3:30 pm Students and Chefs Arrive
5:15pm VIP Reception
5:30 Doors Open
6:00pm Tasting
7:30pm Concert and Awards
8:30pm Conclusion
Food and Drink
All food and non-alcoholic beverages are included.
Cash Bar - All proceeds support Refresh Collective
Parking is free for:
- parents and teachers of participating students.
- the first 20 non-parent guest vehicles to arrive
* Park in the garage on Ontario between Prospect and Puclic Square (next to Mr. Heros)
* must bring parking ticket in to get validated
*no valet
The Teams
- Mary Bethune Elementary School with Molly Murray from Wake Robin Fermented Food
- The Music Settlement Early Childhood with Chef Kellee Etheridge from the Music Settlement
- MLK High School with Chef Ky Wai Wong from Tri-C
- SPN Teen Garden with Chef Claudia Diaz Machado from UH
- Greencorps Midtown and Slavic Village Learning Farms with Chef Brian Doyle from Cafe Avalaun
- Greencorps Fairfax and Buckeye Learning Farms with Chef Eric Wells from Skye LaRae's Culinary Services
- Iowa Maple with Chef Shirelle Boyd from Exquisite Touch Culinary Services
How This is Made Possible
This event is made possible by the Refresh Collective monthly support team, Tri-C, The Food Trust, Cleveland Neighborhood Progress Climate Resilience Initiative as well as all of the chefs who volunteer there time. Thank you!
How Can I Support?
You can support by ordering any of our youth-made Fresh Gear or by donating here. Become a part of our fresh team!
Connect With Us!
IG: refresh_216 or FB: freshcampcle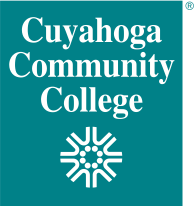 When & Where

Tri-C's Hospitality Management Center
180 Euclid Ave.
Cleveland, OH 44114


Thursday, October 5, 2017 from 5:30 PM to 8:30 PM (EDT)
Add to my calendar
Organizer
Refresh Collective is a 501(c)(3) arts and youth development non-profit in Cleveland, Ohio. Our mission is to refresh our city through creative arts, community engagement and youth development. Our Fresh Camp summer camps build creativity, confidence and character through hip-hop recording and performance. Our Fresh Force, workforce development program, supports students academically while providing higher than minimum wage internships at our Fresh Lab recording studio and Fresh Gear clothing line. Students earn and learn higher skills in music production, recording, song writing, performance, graphic design, screen printing, sales, communications, and entrepreneurship to prepare them for the workforce. See more at refreshcollective.org.