Fresh Start 2017

Saturday, April 8, 2017 from 10:00 AM to 5:00 PM (PDT)
Event Details
FRESH START 2017
We live in interesting times and what you choose to make of your life is always both interesting and exciting! Do you have a life dream?  Have you lost your vision for your life? Do you struggle with the practical aspects of life while feeling a sense of spiritual dissatisfaction? Is life not what you want it to be? Are yoy ready to transfirm, to chsnge your lide and get a ladting FRESH START in life?
Then get ready for an empowering day that will give you the tools to change your life and create a vision for it!
Next Event: April 8, 2017 in San Diego
Life brings many discoveries, creations, and thrills. Be ready for a rollercoaster as we ride the dragon into new adventures and new visions. As part of this it is time for you to solidify how you can use the symbolism of the Dragon to embrace your femininity, your gifts, your spirituality and your power. You will emerge from the ourse empowered to make positive changes and advancements in your personal and professional life.
Join author and life strategist Barrett Clemmensen Powell,  as she facilitates the  "Here Be Dragons" course to empower you to transform your life.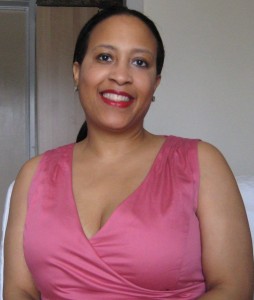 Barrett Clemmensen Powell
Author, Speaker, Life Strategist
This is uniquely-designed coaching program integrating vision work and positive psychology will  do just that! Whether you are an entrepreneur, a career person or simply a person with a vision for your life that you wish to accomplish, you will achieve your dream through the support of vision coaching. 
Barrett uses positive psychology coaching to discover the values and goals important to you, the challenges you face and the resources you have to overcome them. She challenges you to push beyond the imitations you have arranged for yourself. Then, Barrett partners with you to guide you in creating your unique vision and making it manifest using a visioning process and the power of the Dragon.
Barrett specializes in working with people as they transition into their 30s, 40s, 50s and 60s, empowring them to create personal and professional success.
You will learn how to integrate the power of the Dragon to enrich and deepen your spirituality and live in the magic of life. You will create your own "magical life", one right with success in the areas you desire and the achievements you desire to make.
Fresh Start 2017 (San Diego)
April 8, 2017
10am-5pm
Regular Price: $149 DKK
Lunch and materials included
Organizer
Barrett Clemmensen Powell