Portions AZ is hosting their FIRST food tasting event of 2021, with all new mouth watering dishes and mind blowing mimosas on deck!
About this event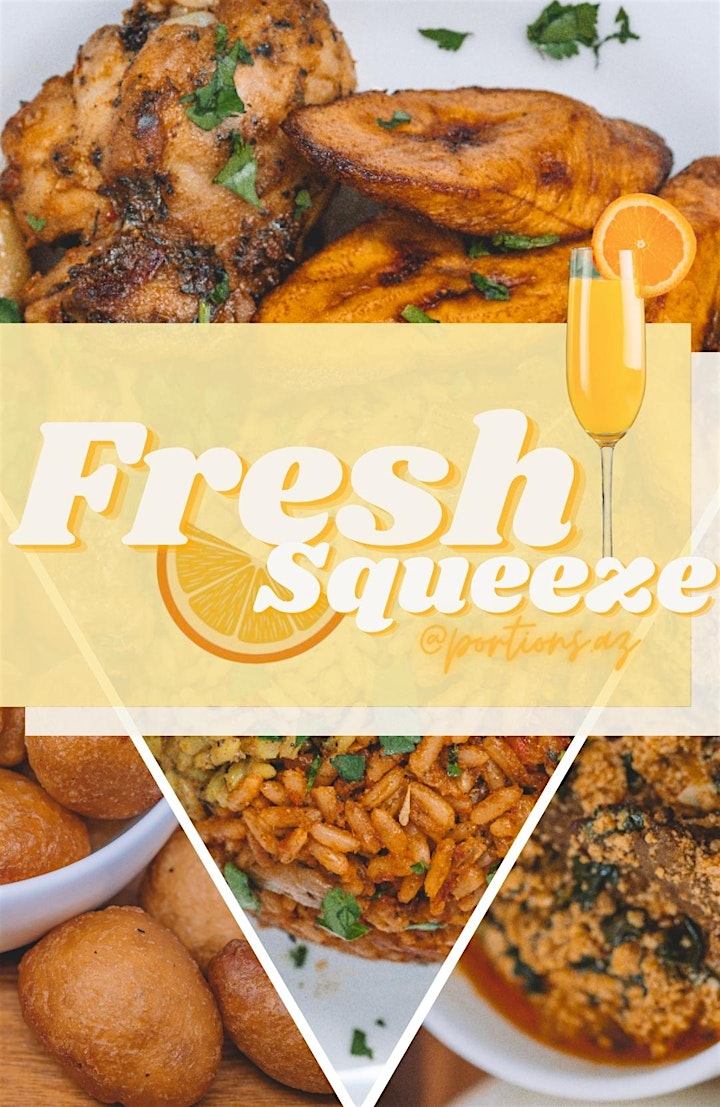 A TWIST ON YO MAMA'S RECIPES
It's the 2nd anniversary for the growing legend that is PortionsAZ! The month will be full of giveaways and surprises and this event will mark the climax for our anniversary. Consider this "prime day" for Portions and African food lovers in AZ.
This year, we want to showcase the mouth watering possibilities when you fuse African and Asian staple delicacies. Come and experience Nigerian food like you never have before and wash it down with bottomless mimosa that rival the taste and "bottomlessness" of the most popular brunch spots in the valley. #nocap #Africatotheworld
Where: Portions AZ Kitchen and yard
Time: 11:00AM - 5:00PM
**The COVID-19 pandemic isn't really over, health and safety continues to remain a concern.
Therefore, we will be scheduling 2-hr time slots, with a maximum of 20 guests per 2 hours. Please click on this link to select your desired time slots once you purchase your ticket -- FRESH SQUEEZE TIME SLOTS
Hand sanitizers and masks will be made available
Upon arrival, please bring the following:
Copy of confirmation email
Driver's license or a valid form of ID