Learn to make a delicious Tagliatelle pasta! Discover the power of cooking when it comes to boosting your mental health this holiday season.
About this Event
LET'S MAKE SOME PASTA!
Register now for this special virtual pasta class that will not only give you the steps needed to make the ultimate Tagliatelle dish for your friends and family, but also offer up some delicious strategies for managing stress and anxiety too.
A new study published in the Journal of Positive Psychology found that people who often take on small creative projects such as baking or cooking reported feeling more relaxed and happier in their day-to-day lives.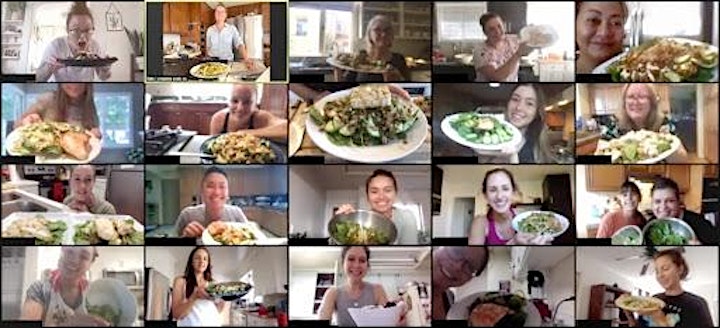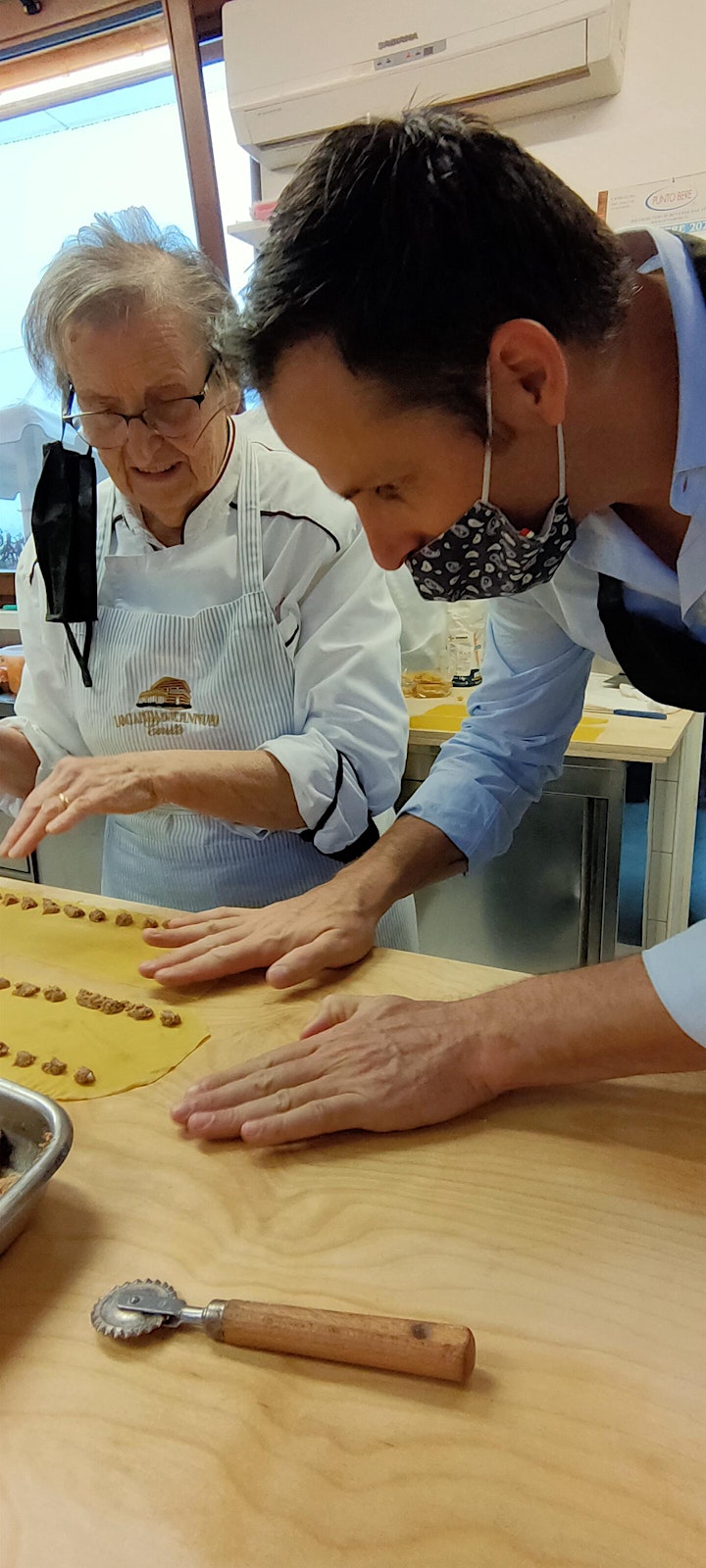 Tagliatelle is a traditional type of pasta from the Emilia-Romagna and Marche regions of Italy. Individual pieces of tagliatelle are long, flat ribbons that are similar in shape to fettuccine and can be served with a variety of sauces, though the classic is a meat sauce or Bolognese sauce.
Your class pass includes:
1. Group instruction led by Food and Wine Expert Roger Bissell
2. A complete ingredients list include bonus recipes for the perfect sauce
3. Strategies for optimal well-being & stress management
4. Recommended wine list
5. Access to exclusive video featuring Michelin chefs with pasta tips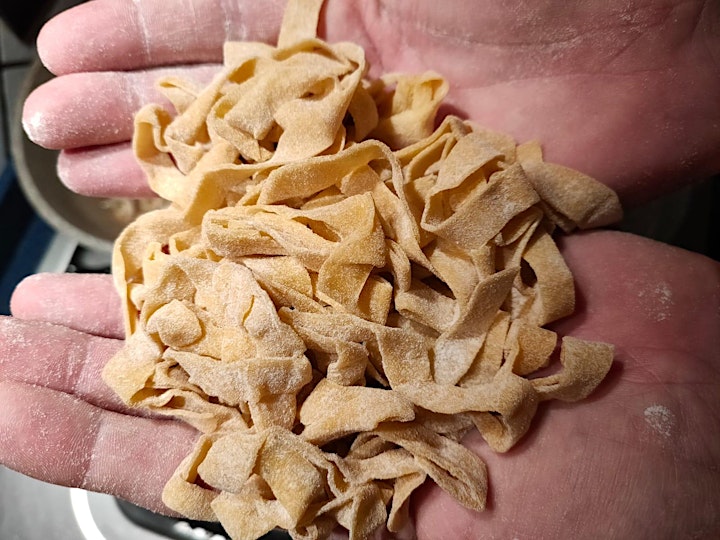 Ingredients List:
1 bag of Farina di Grano Tenero 00 Flour or Caputo 00 Pasta Flour
Extra Virgin Olive Oil
Table Salt
12 eggs (room temperature)
Pasta machine (for rolling) or a rolling pin (If you don't have either of these, that's ok. Roger will demonstrate a technique that you can use without either!)
If you are unable to secure the ingredients in time for class, you can still participate and have a great time tonight as it will also be a fun conversation on food, wine and travel.
Date and Time
Location
Refund Policy