Description
SaniShanel Presents: Fresh J's Comedy Show
Hosted by Jonathan Tumblin & J. Green
Wear Your Freshest Pair of J's and Laugh Out Loud with...
Featured Comedians:
Trevor Wallace
Teddy Ray
Kamira White
Garrick Dixon
Esau McGraw
8:30pm WEDNESDAY, April 18TH !
XEN LOUNGE: 10628 Ventura Boulevard, Studio City, CA 91604
Doors Open at 7:30pm
Showtime 8:30pm -10:30pm
Fresh J's Live Podcast 11:00pm- 11:30pm
First Come First Serve Comfortable Couch Seating!
Happy Hour on Food & Beverage Begins at 10pm
{{8PM PreShow Performances By Tazz Majer & Reem Riches}}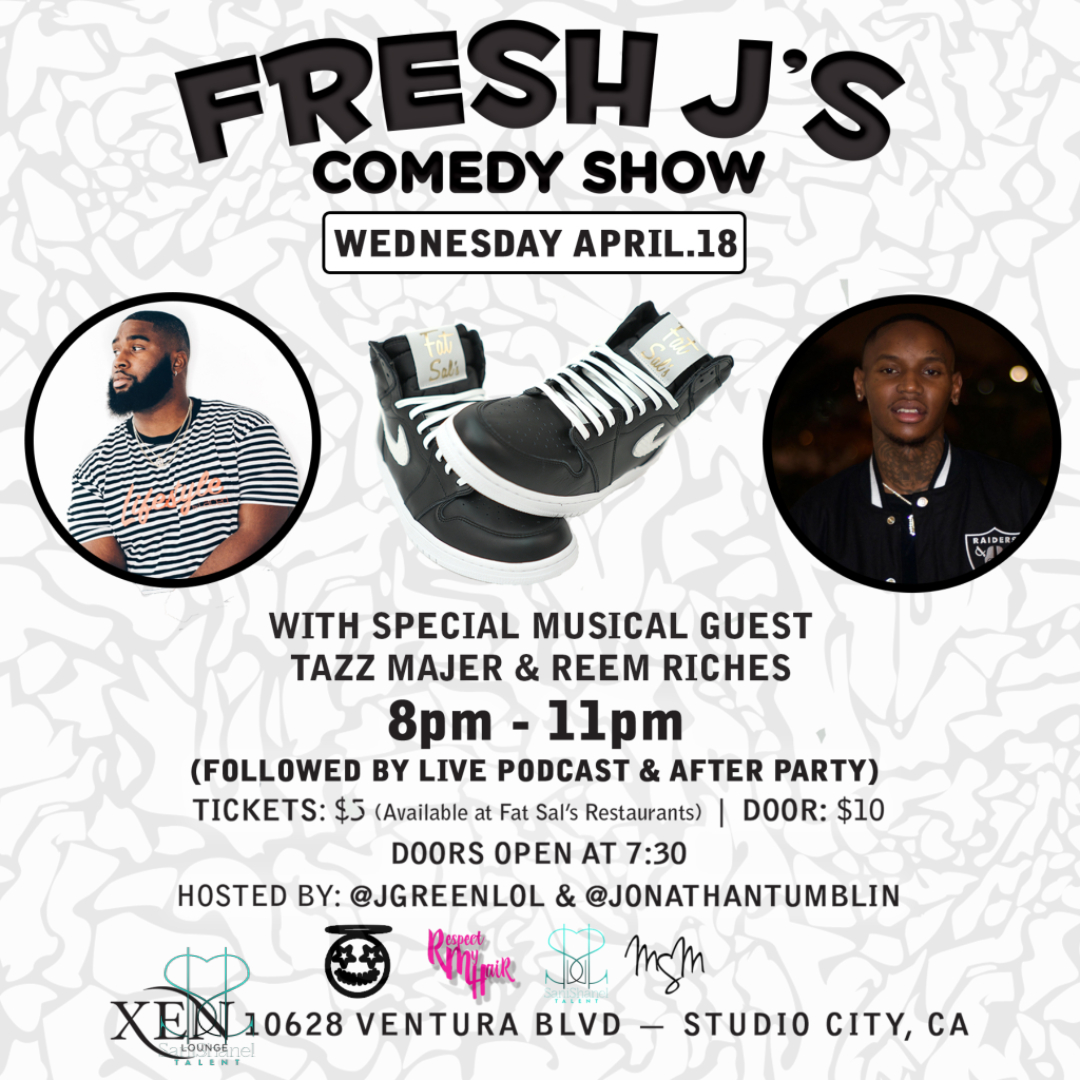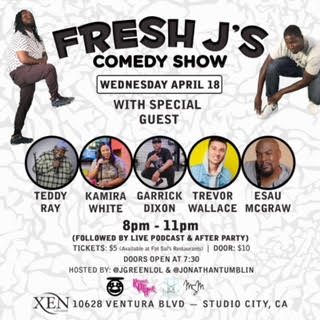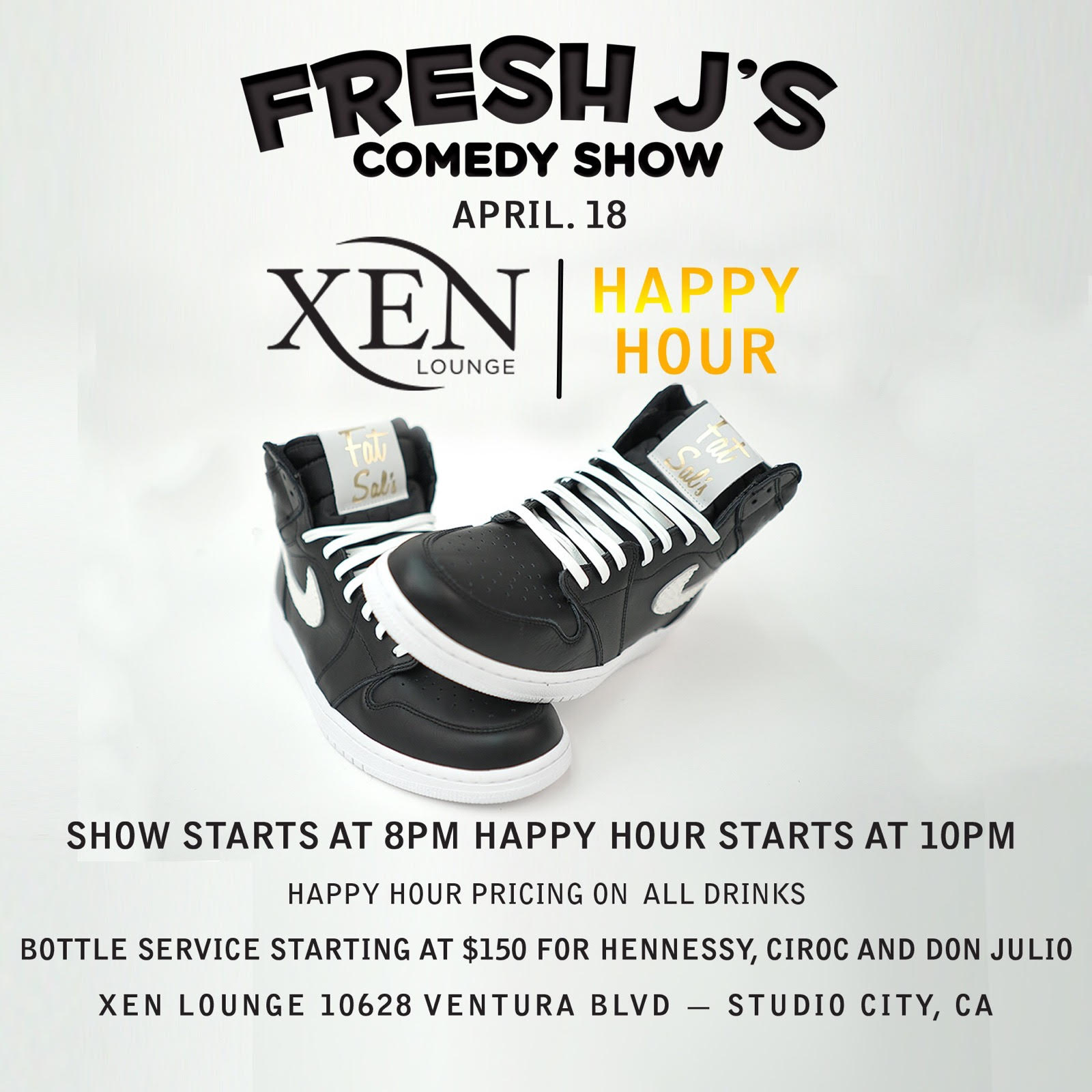 Instagram | Twitter | Facebook
#FreshJSPod #SaniShanel #Comedy #StandUpComedy #XenLounge