Description
Deep frying isn't always on the approved list if we have restrictive eating plans, but there are times when you miss that crunch and juiciness of a piece of fried chicken, fish, or even french fries. In this class, we'll teach you how to replicate that Southern-fried crunch and flavor without the deep fryer!
This class is designed for adults ages 55+.
ABOUT THE INSTRUCTOR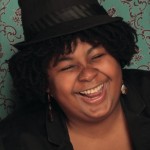 Chef Fresh is Peterson Garden Project's Resident Chef. She's a Southern girl transplant to Chicago, and a community-based activist surrounding food and food security extensively in communities of color, and with youth and elders.
An engineering and physics nerd turned chef, she has professionally studied cooking in Thailand and the U.S. and has worked in elite kitchens, including Google and Facebook.