Description
If you're a fan of pasta, you'll be an even bigger fan of pasta that you've make YOURSELF! In this class, we'll make a few delicious types of pasta that are fun and easy to replicate at home. You'll never want to buy store-bought noodles for your chicken soup or beef stroganoff again.
This class is designed for adults ages 55+.
ABOUT THE INSTRUCTOR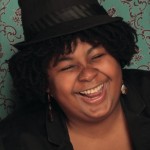 Chef Fresh is Peterson Garden Project's Resident Chef. She's a Southern girl transplant to Chicago, and a community-based activist surrounding food and food security extensively in communities of color, and with youth and elders.
An engineering and physics nerd turned chef, she has professionally studied cooking in Thailand and the U.S. and has worked in elite kitchens, including Google and Facebook.