About this Event
I have been working on this trip my whole life and many other lives for that matter. It is the sum of so many things for me: all my travels to Italy, creating Palazzo Lavaca, channeling the masters Da Vinci and Galileo, Michelangelo and the deep appreciation for this particular golden civilization where aesthetics were at an all time humanity high: aesthetics as in principles based on sacred geometry, harmonics, coherence and a higher intelligence.
When I was designing Palazzo Lavaca, I traveled to Venice to find the families that make the velvets, the wallpapers, the dyes, the tassels, and many other Italian skills. I actually remembered walking the same streets as another version of myself in another time. I'm sure many of you reading this can relate.
Now it is time to share these multi-dimensional experiences with others. It is my honor to present this metaphysical luxury tour in collaboration with Gold Lily by Callie Ogden, and share it with the public.
Looking forward to sharing this life changing journey with you,
Giselle Koy
This is the Frequency of Beauty Tour.
Just some of the highlights I want to provide are:
Channeling and activation of Wealth Codes at Medici Chapel
Channeling and Arcturian Activations at Galileo Museum
Beauty Activations at Ufizzi Museum, Botticelli
Guided Meditations through Boboli Gardens
Archetypal retrievals at City Council Building
St. Theresa Blessings throughout Italy
Spiritual Epigenetics and Youthening Practices at Monetcanti Spa
Elemental Activation in the fertile Tuscan Valley
Clarity Hour everyday for group sharing
Included daily*:
Morning Mediation
Morning Yoga with Callie of Gold Lily
2 Meals Per Day
Train Travel & Museum Tickets
Luxury Accommodations
Clarity Hour for group sharing
Group talk with Giselle
Itinerary:
3 nights in Florence
2 nights in Tuscany
2 nights in Rome
* Ticket does not include airfare and airport transportation.
* Refunds are available as follows.
Full refunds available untll March 30, 2020.
50% refunds available until July 30, 2020.
No refunds after August 1, 2020.
Deposit of $1100 will hold your spot. All FOB tour attendees must be pre-approved. Email gisellekoy@gmail.com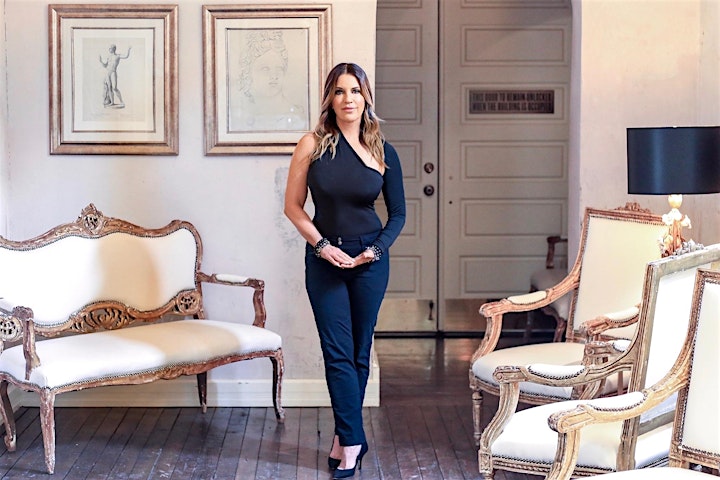 Giselle Koy
Giselle Koy is a transformational coach who channels soul-fulfilling destinies for visionaries. She is known for helping people step into their full power on the world stage. Her gifts of divine clarity serve many people in positions of power. She speaks on "Turning Your Spiritual Gifts into Wealth" and has given keynote presentations on stages such as Paleofx, Cosmic Awakenings, Conscious Life Expo In LA, Conscious Media Festival and others.
As a certified Epigenetic Coach, Giselle speaks on the topic of Spiritual Epigenetics, an area where science and spirituality meet. She trains people to be more lit by combining spirituality with high performance training techniques, to look and feel younger and better than they ever have.
Giselle is the Founder of the Conscious Media Festival and Conscious Visionary Women, as well as a member of the Vanity Fair's Founder Fair. She is the host Giselle Koy Podcast, speaking with thought leaders about the New Human Emerging in this accelerated time of Earth's Ascension.
Giselle also serves as a divine channel, authoring six books on the subject of spirituality and the ascension process of Planet Earth. She has authored titles including "The Modern Muse," "The Buddha Field," "ICONSCIOUSNESS," "The Platinum Ray," "The Golden Christed Ray" and "The Codes of Immortality," all available on Amazon. She loves to connect people with their highest calling and guide them to live at Creator Level.
www.gisellekoy.com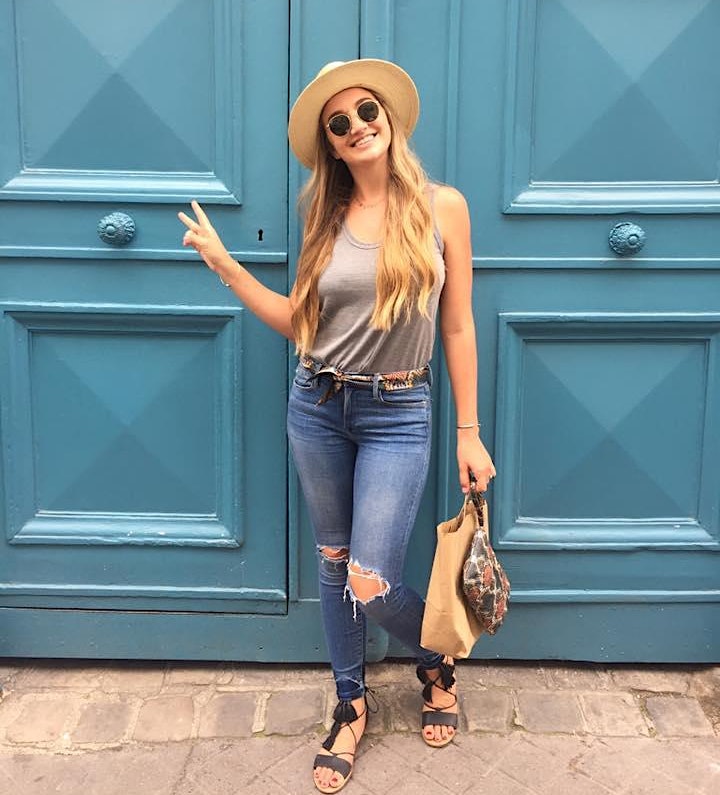 Callie Ogden Milbrandt
Callie is the director of the Frequency of Beauty Tour travel plans. She will be the onsite facilitator during our trip, and will lead our group in day-to-day activities, and teach yoga classes.
Callie is the Founder & CEO of Event Vines, an Austin-based event company and online networking platform. Callie is also a 500 hour certified yoga instructor, and licensed Texas Realtor. Her professional career combines and capitalizes on her unique interests, skills, and talents, while her devotion to her practice of yoga and meditation allow her to thrive and truly enjoy the variety of her mindfully curated lifestyle and businesses.
Callie lives in Austin, Texas with her husband, Matt and their dogs, Emma, and Bella. She travels frequently and is delighted to guide us through one of her favorite places to visit - Italy!