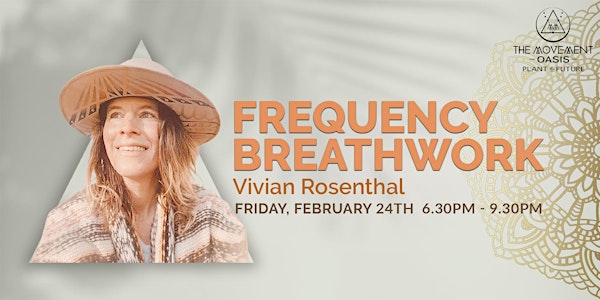 Frequency Breathwork
Frequency Psychedelic Breathwork Journey
By The Movement Be here now
When and where
Date and time
Friday, February 24 · 6:30 - 9pm EST
Location
The Movement Oasis 185 Northeast 84th Street Miami, FL 33138
Refund Policy
Contact the organizer to request a refund.
Eventbrite's fee is nonrefundable.
About this event
The Movement Be Here Now Presents
Psychedelic Breathwork Journey
Breathwork allows you to explore non-ordinary states of consciousness consciously. This is a voyage to simultaneously explore your edges and nurture yourself within a sacred container.
The Frequency Breathwork journeys are cosmic psychoactivations, which allow you to access higher heart consciousness and self-love by unlocking DMT (the psychoactive component of Ayahuasca) endogenously in the brain. In this liminal space the breath allows you to release stuck and suppressed negative emotions and trauma in the body to make space for healing to occur.
Through Breathwork you can touch feelings of deep self-love, bliss and unity consciousness, an embodied sense of oneness that we are all connected. Tears, laughter and unexpected feelings and emotions often surface as we move through layers of conscious and unconscious programming, patterns, stories and behaviors.
The Breathwork activations help you connect with your intuition (higher self), your creativity (divine purpose) and break free of addictions, traumas and limiting beliefs. While in the Breathwork, our brainwaves shift as the Default Mode Network (the thinking mind or ego) slows down and softens and we move into our heart, allowing neurogenesis to occur, the rewiring of our brain.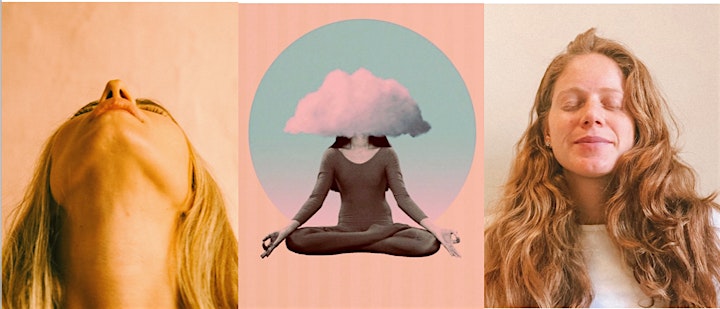 Who is this for?
This journey workshop is open to anyone, no prior breathwork experience needed. Come with an open heart and an open mind, ready to experience the frequency of your own electromagnetic being!
What people can expect
This is deeply cathartic experience. Because Breathwork is an embodied somatic practice, it allows for a deep release of whatever has been stuck in the body and mind. Breathwork has the ability to help us heal - mentally, emotionally, physically, energetically, spiritually - not from someone or something outside of us, but from the inside, from within. Learning to breath deeply and fully gives us access to our own life force energy, also called our Chi or Prana and empowers us to become our own healers and to have agency and sovereignty over our health and wellbeing.
There will be three main parts to our journey together: Breathwork, Movement and Connection, woven together with Music and Sound.
We will invite in deep transformation through the breathwork, followed by movement, play, singing and connection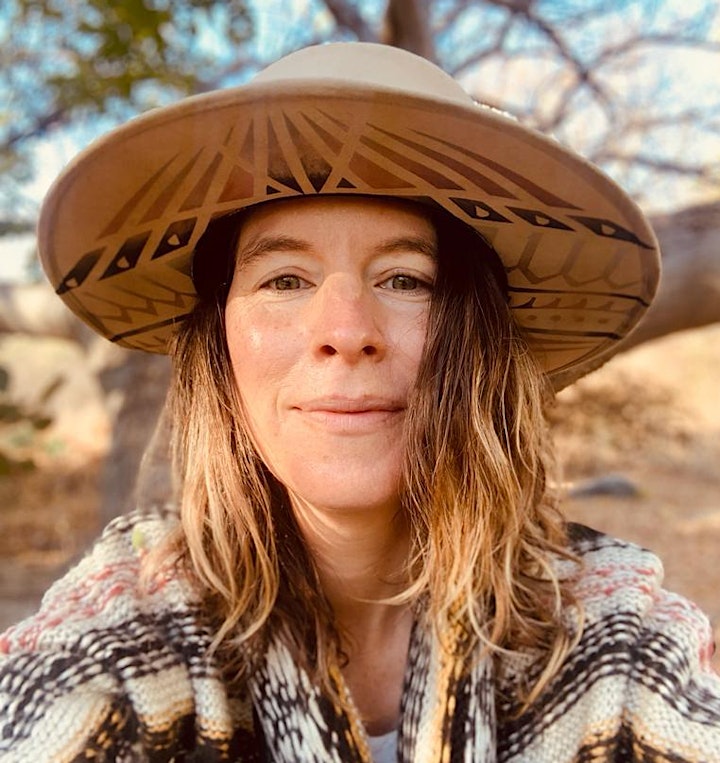 I am a healer, a breathwork teacher and a creative entrepreneur.
Breathwork has been my way home. My way to self-love. My way to presence. My way of healing body, mind and spirit.
I had struggled most of my life with anxiety and depression, which was fueled by years of sickness, including Lyme disease and myriad gut diseases. When I discovered Breathwork I knew that the trajectory of my life was forever changed. Not only was Breathwork the modality that I used to treat my own anxiety and depression and help heal my physical body, but it was clear that I was meant to share this medicine with others to help them with their own healing journeys. I co-founded the breathwork studio Frequency as a way to bring this powerful practice to thousands of others.
I weave together the visual arts with the healing arts to create collective spaces for awakening and transformation. Based on the Latin inspirare ("to breathe or blow into"), I have been called an inspiratrix, one who breathes life into others. She is the co-founder of Frequency Mind, a breathwork platform, a KRI certified Kundalini Yoga teacher and certified Breathwork facilitator.
I have been fortunate to have trained with many of the great Kundalini Yoga and Breathwork teachers, including Gurmukh Kaur Khalsa, David Elliot, Dan Brule, Lawrence Conlan, Linhai, Paramatma Siri Sadhana and Hari Kaur Khalsa. She is a certified Breathwork facilitator and a KRI certified Kundalini Yoga teacher.
I received an BA from Brown University and an M.Arch from Columbia University.
Previously, my passion for food as medicine brought me together with Elizabeth Fisher and Rebecca Cross to co-found LAVVA, a plant based yogurt. LAVVA can now be found at Whole Foods across the country. 
OUR VENUE
THE MOVEMENT OASIS