Description
French Macarons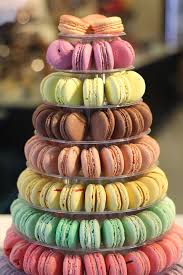 CLASS INFORMATION: Since they were brought to the US in the 80's, French Macarons have been growing in popularity. The crunchy, chewy textures, beautiful colors, and exotic flavors make these cookies a ton of fun to make and eat. Learn the techniques and some classic flavor combinations in this course.
Sample Menu: Parisian Macarons, Raspberry-Berry Macarons, Pistachio Orange-Ginger Macarons, Coconut Guava Lime Macarons, Chocolate Apricot Macarons
Who do I contact with questions?
Please email our Home Cook Team in Boulder at homecookboulder@escoffier.edu or call our administration office at 303.494.7988
What the cancellation policy?
Class registrations are non-refundable. If you cannot attend, you may transfer registration to another class 7 days or more prior the start of class. Missed classes may not be made up.
The school reserves the right to cancel any class not meeting enrollment standards and to change recipes based on product availability.
*It is extremely rare for a class to be cancelled due to weather.
Is there an age requirement?
Students under the age of 18 may attend our classes when they register and attend the class with a parent or guardian.