About this Event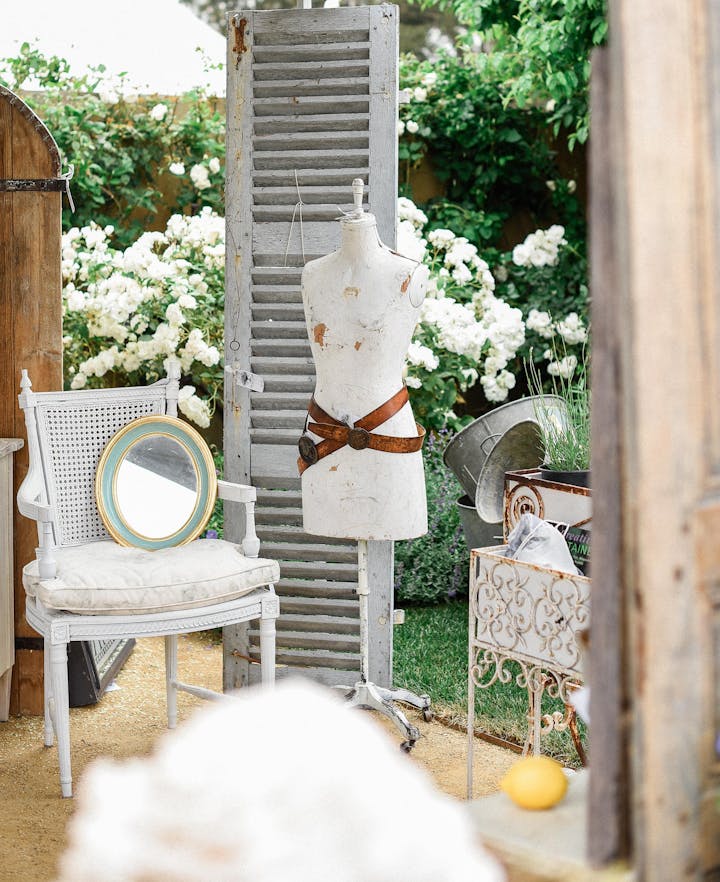 We invite you to experience the essence of fleaing in France at the Chateau Sonoma French Flea.
Join us for a weekend full of antiques and joie de vivre! Enjoy French fare, sip rosé and French 75's, and listen to Michel the French barrel organist and Arabelle singing her heart out Edith Piaf style as you hunt for the perfect vintage addition to your home.
We are excited to welcome vendors Elsie Green, Atelier de Campagne, Williams Antiks, Patine and Grenoille, just to name a few!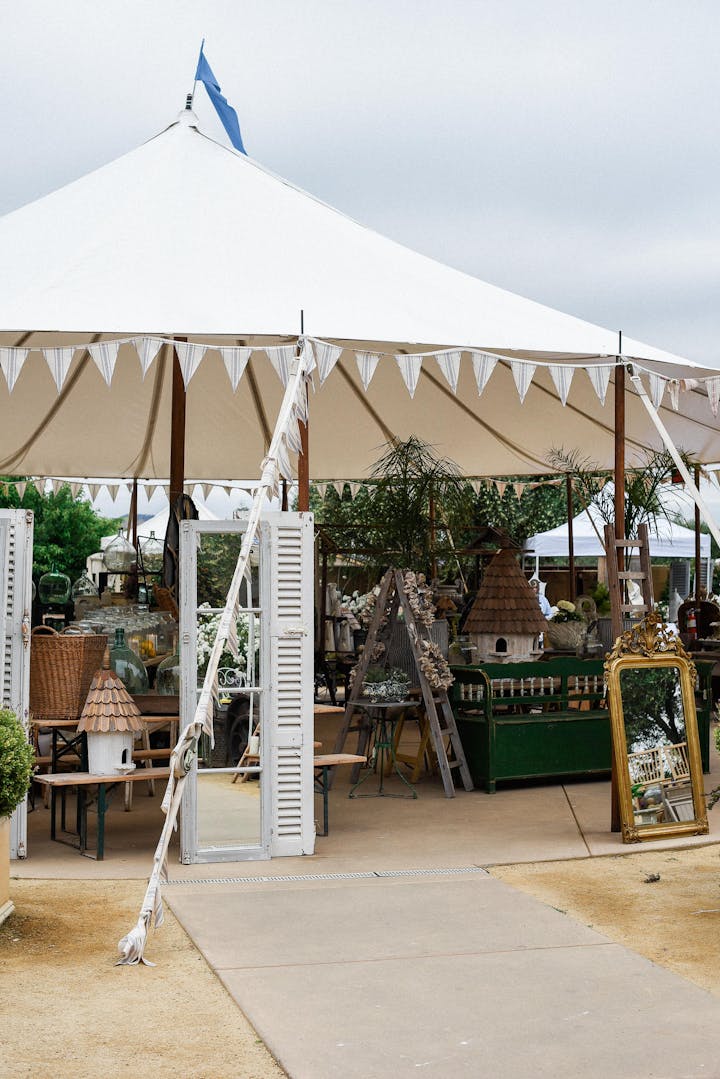 50% of all advance ticket proceeds from this event will be donated to The Mentoring Alliance and Face to Face in Sonoma!
Tickets:
$6 advanced ticket purchase
$10 at the door
Kids under 12 are free!
*Tickets are good for entrance on both days of the market and are non-transferable and non-refundable.
Entering the Market and Ticketing:
Cornerstone will remain open to the public during the market, while the entrance to the flea market is ticketed. Enter through Cornerstone's main entrance and stop at the ticket booth near Chateau Sonoma's store entrance to present your ticket and get a wristband for daily access. For ticket holders planning to use their ticket for entrance on both days, please remit your ticket to obtain entrance on both days. Please note: YOU WILL NEED TO PRESENT PROOF OF YOUR TICKET FOR ENTRY.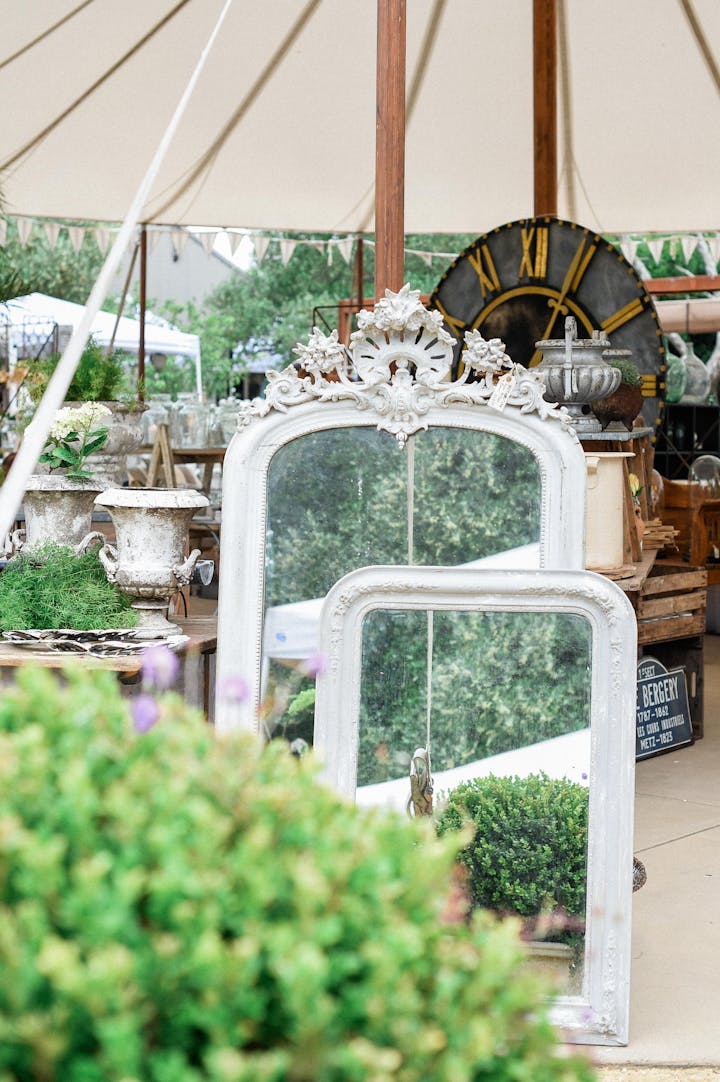 Hours:
Saturday May 25: 10-5
Sunday May 26: 10-4
Parking & Crowds:
On sunny summer days at Cornerstone, parking is always limited. Please plan to carpool or rideshare! We expect large crowds so it's best not to bring along furry friends.
More About the Market:
After experiencing the thrill of fleaing in France, Sarah Anderson, owner of Chateau Sonoma, was inspired to recreate an authentic brocante in Sonoma, California. It's been 17 years since the Chateau Sonoma French Flea Market was born, and it continues to be one of the best flea markets in the country! This year's market will twice as big as previous years, with two main tents and more food, beer and wine vendors than ever.