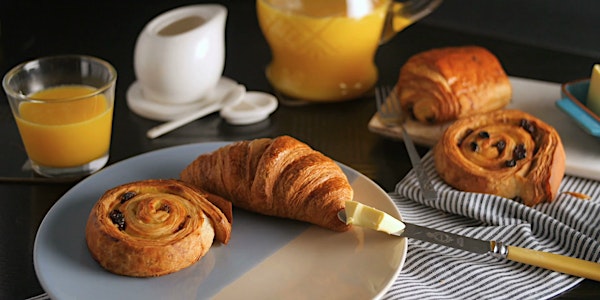 French BioBeach Breakfast Networking Event
Come and network with the French BioBeach enjoying breakfast and learning about the best companies in San Diego area, directly onsite!
When and where
Location
CureMatch 6450 Lusk Boulevard #Suite E100 San Diego, CA 92121
About this event
On the first Wednesday of the month, begin your day with the French BioBeach community to meet new members, network with the usuals, and/or just enjoy great coffee & croissants...
You don't have to be French or speak French! Just get ready to meet with a number of Biotech or related people inclined to develop their business in San Diego, and potentially extend it abroad, thanks to the French BioBeach community of International BIO peeps.
We look forward to seeing you!
TIME >> 7:30 AM - 9:00 AM <<
>> A NEW VENUE EACH MONTH <<
Our venue will rotate to take place at a different company every month. Come here often to figure out where will be our next breakfast :)
On September 4th, 2019, the breakfast would be hosted by CureMatch

PRICE? It is Free!!!
>> we like the idea of giving forward... You never know... <<
Please contact us if you would like to sponsor/host our next breakfast at your site.
Partnering Beyond Borders | FrenchBioBeach.com | (858) 246-7840