Description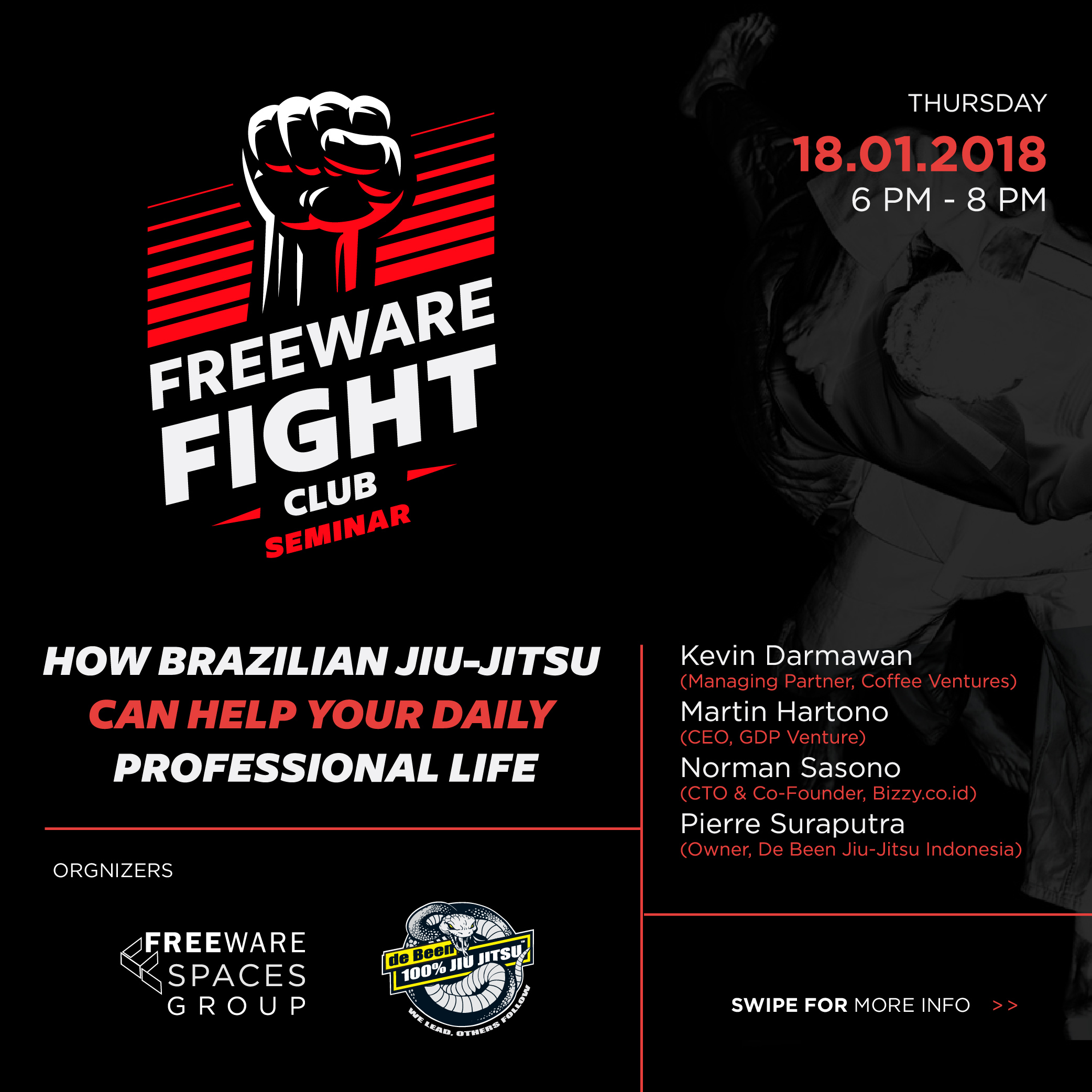 Freeware Spaces X De Been Jiu-Jitsu presents
Freeware Fight Club Seminar
"How Brazilian Jiu-Jitsu Can Help Your Daily Professional Life"
At Freeware Labs Kemang, Jl Bangka XII no 4, Jakarta Selatan
Thursday, January 18th 2018. 6 PM - 9 PM
Speakers BJJ Practitioners:
Kevin Darmawan
(Managing Partner, Coffee Ventures)
Norman Sasono
(CTO & Co-Founder, Bizzy.co.id)
Martin Hartono
(CEO, GDP Venture)
Pierre Suraputra
(Owner, De Been Jiu-Jitsu Indonesia)
Rundown:
18.00 - 19.00: Registration & Networking
19.00 - 19.15: Introduction of BJJ
19.15 - 20.00: Panel discussion
20.00 - 21.00: Demonstration of BJJ
Registration:
https://freewarespaces.eventbrite.com
1. Free Entry
2. Wear your GI (if any)
Brazilian jiu-jitsu is a martial art and combat sport that teaches a smaller person how to defend himself against a larger adversary by using leverage and proper technique. Jiu jitsu training is more rigorous than many other martial arts, owing to the intensely physical nature of grappling.