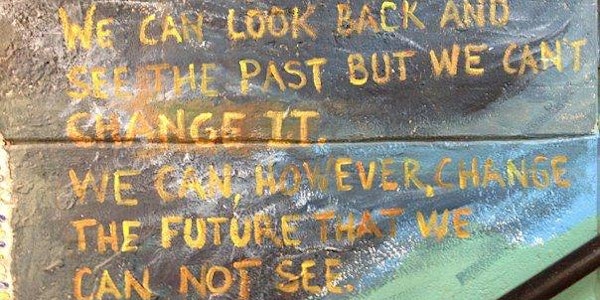 FreeWalkers Virtual New Year's Walking Challenge
New Years is the perfect time to set new goals. Choose your "own" mileage goal and walk with us for 15 days in-person and/or virtually.
Date and time
January 1 · 12am - January 15 · 11:30pm EST
About this event
CREATE YOUR FUTURE: Welcome in 2023 with a positive intention to increase your physical activity by simply walking. It's FREE (though, donations always welcome) and OPEN to all around the world. Simple - no excuses - this one's for YOU! Day one is New Years Day and last day is January 15th. This is just the beginning. We hope you will continue to increase your goal throughout the year. FreeWalkers mission: Get more people walking everywhere and anywhere.
SET YOUR PERSONAL GOAL: Start a new routine, recruit friends and family, walk with us or other groups or solo - whatever works for you. This is not a competitive event; it's collaborative and every mile counts. If you're not walking much these days, your goal might be as simple as one block or mile/day. If you're already an avid walker, go for the gusto when you set your goal.
Join the FreeWalker virtual community for camaradie and motivation. We'll help you go farther than you thought you could.
Save these dates: First one to kick-off the event and second to follow up.
Links will be sent on Thursday, 12/22/2022 giving you time to plan. Register TODAY so you won't miss the ZOOMS.
Kick-off Zoom, Wednesday, 12/28 @ 6:30 pm (ET): Schmooze and connect with others to get ideas on increasing your walking, new places to explore, how to dress for cold weather, tech tools to measure your mileage, trail apps to guide and measure your walks, motivational tips and much more....
Post-event Zoom: Wednesday 1/18 @ 6:30 pm (ET): Schmooze again to re-cap how it went, what worked and what would you change? Where do you go from here? Have you made new walking buddies? Found new places to walk? What's next? All for FUN!!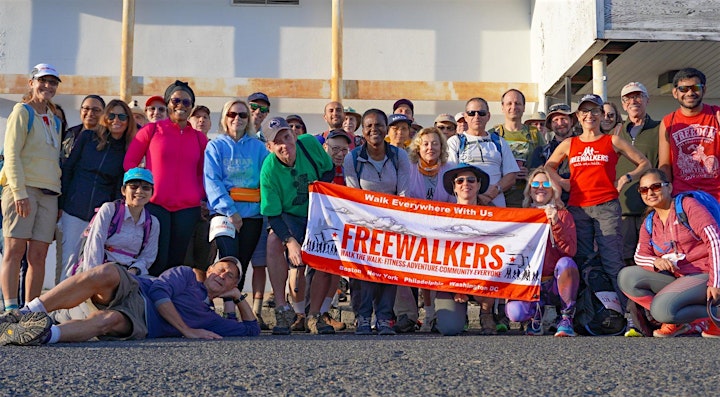 About the organizer
FreeWalkers is a non-profit 501(c)3 social organization and network for individuals interested in participating in distance walking events. Our group is free and open to everyone. We encourage each member to accomplish challenging goals as we work together, experience, and promote pro-pedestrian issues. Paricipants accept responsibity for themselves on the walk.