Description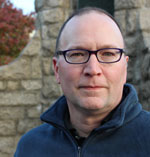 Come join us for our first speaker and author of the book "Pedestrianism: When Watching People Walk Was America's Favorite Spectator Sport". In the 2015 book the author tells how mass urbanization in the United States led to free time. And one of the most popular was the sport of pedestrianism — competitive walking matches — which filled a void for people eager to be entertained and challenged. Within a few decades it became the most popular sport and a predessor to other sports that were to follow.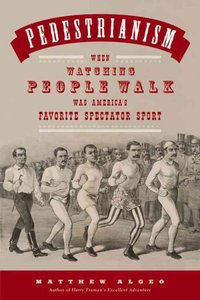 We may think of baseball as America's national pastime, but in the 1870s and 1880s there was another sport craze sweeping the nation: "Pedestrianism" or competitive walking. Huge crowds packed indoor arenas to watch the best walkers walk for big stakes and for hundreds of miles for several days on an indoor track. The top pedestrians earned a fortune in prize money and endorsement deals. But along with the excitement came scandals, charges of doping and insider gambling.Eventually, the competition pitted America against England for the title of World's Greatest Pedestrian.
Space is limited and seating is open. No attendance fee. Donations to FreeWalkers accepted.