Enjoy our FreeWalkers weekend getaway along two gorgeous trails. Fort Washington to 30th St Station
About this event
Enjoy our FreeWalkers weekend getaway along two gorgeous trails.
Start: Fort Washington Station
Finish: 30th St Station
Distance: 20mi
Return: SEPTA train
Coordinator: Charles Updike
Transit: SEPTA train between 30th St and Fort Washington.
Optional endpoints:Chestnut Hill West Station, East Falls Station
Some details may be subject to change. Register to stay tuned to developments.
Highlights:
20-mile walk from Fort Washington to downtown Philadelphia along the Wissahickon Creek
This event is free and open to the public, and part of a two-day walk. Walk either or both. Numerous lodging options near Fort Washington.
Sat Aug 21 Holmesburg to Ft Washington (Pennypack Creek)
Sun Aug 22 Ft Washington to Center City Philadelphia (Wissahickon Creek)
This beautiful walk follows the Wissahickon Creek downstream and includes a segment not travelled by FreeWalkers in other events. At the end of the Wissahickon, we follow the Schuylkill River into Center City with rail and bus connections at 30th Street Station.
Partners:
Circuit Trails is 800 miles of interconnected trails in Greater Philadelphia in the making, already one of America's largest trail networks. Once connected, the Circuit Trails will be one of the nation's premier urban trail networks and it will provide multiple benefits to neighborhoods, communities and the region as a whole.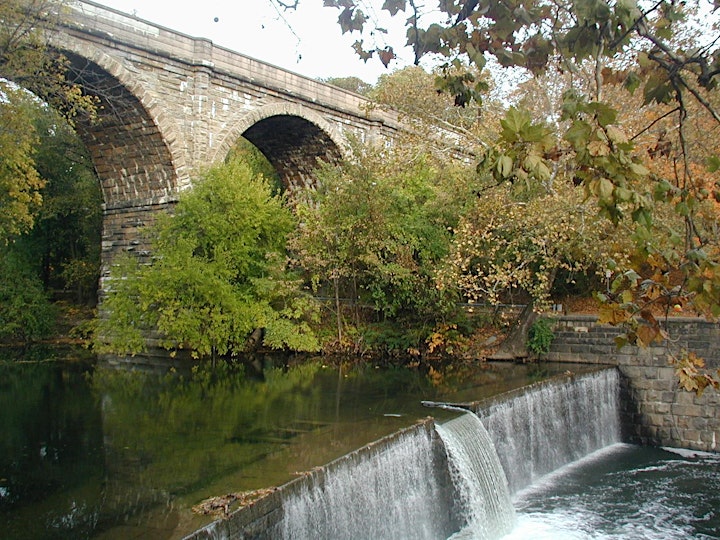 Organizer of FreeWalkers Getaway: Wissahickon Trail Walk
FreeWalkers is a non-profit 501(c)3 social organization and network for individuals interested in participating in distance walking events. Our group is free and open to everyone. We encourage each member to accomplish challenging goals as we work together, experience, and promote pro-pedestrian issues. Paricipants accept responsibity for themselves on the walk.