Veterans Benefit Socials (VBS) bring veteran assistance organizations together with active military & veterans, and their families. FREE!
About this event
Get your Organizations Name highlighted on the Flyer by becoming a Sponsor!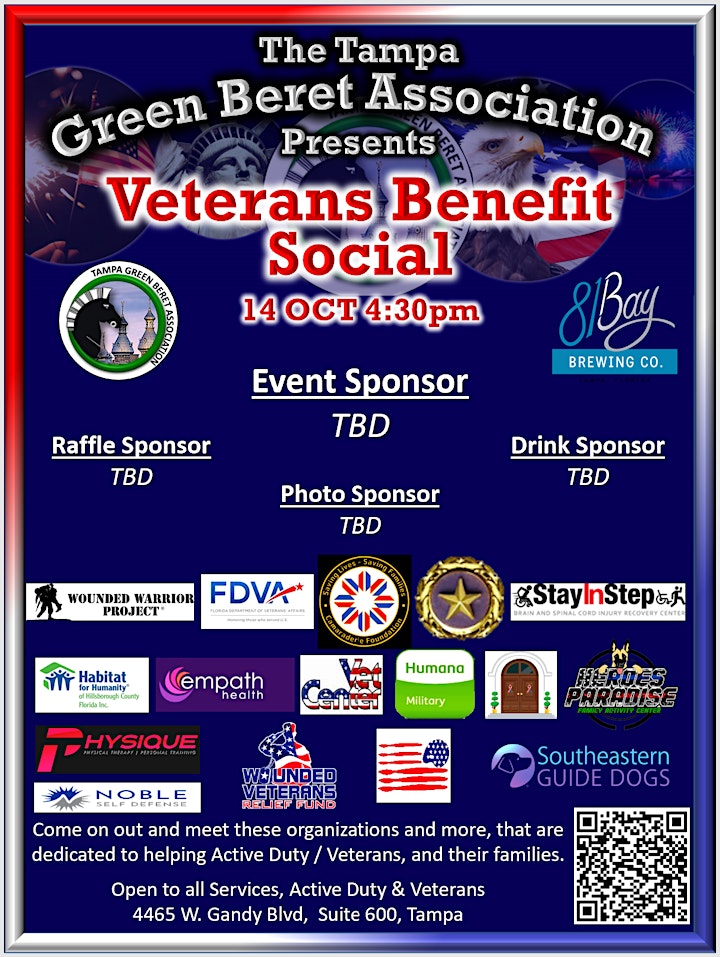 Organizer of FREE***Veteran Benefit Social (VBS)***FREE
The Tampa Green Beret Association ( and Chapter LX of the Special Forces Association, both not for profit organizations, are raising money to build and operate a Veteran Civic Center just outside MacDill Air Force Base called a "Team House" in the tradition of Army Green Berets.
The Veteran Civic Center will be the center of outreach to the large Tampa Bay veteran community, connecting Active Duty and Retired Veterans, and their families with a network of non profit companies and organizations that provide services, assistance, and hiring. The facility, right outside MacDill AFB, will be an ideal location to facilitate professional networking, pursuit of earned veterans' benefits, training education, and counseling, for those who already have, or are transitioning to civilian life in the Tampa Bay area.