Sip & Shop at HWC with a *FREE Starward Australian Whisky & Mr. Black Cold Brew on April 24th from12 PM - 3 PM.
About this Event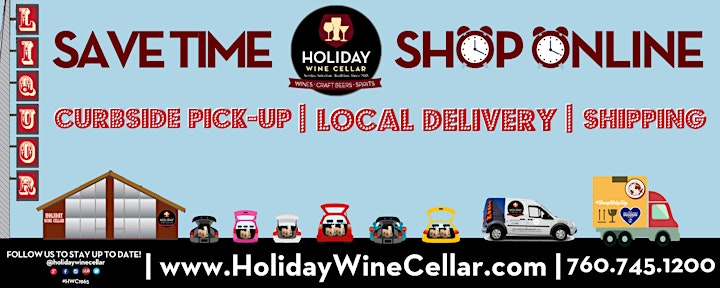 #FREEsipsAtHWC | Sip & Shop at Holiday Wine Cellar | Must be 21+
Enjoy *FREE sips of Starward Solera Single Malt, Starward Two-Fold, Starward Nova, and Mr. Black Cold Coffee Brew Liqueur on Saturday, April 17th, from 12 PM - 3 PM!
STARWARD brings together Australian malted barley and Australian red wine barrels to create a distinctly Australian spirit. Housed in a large industrial space in Melbourne, this urban distillery is as bold and unconventional as the spirit it produces and the city it calls home. STARWARD's distinctive whiskeys are exclusively matured in Australian wine barrels in the variable Melbourne climate – which experiences "four seasons in one day" – to create a dynamic form of elemental maturation.
Mr. Black was founded by Tom Baker and Philip Moore in 2013 with the ambition to take Australia's coffee culture late into the night. Mr. Black Cold Brew Coffee Liqueur is a bittersweet blend of top-grade Arabica coffee and Australian wheat vodka. Mr. Black's roasters source specialty coffees from top growing regions to craft a (very black) liqueur that is bold, complex, and unapologetically coffee. With half the sugar and ten-times the coffee concentration of traditional liqueurs, Mr. Black is a coffee spirit for coffee purists.
*LIMIT 3 | Sip Responsibly
#HWC1965 #FreeTasting #FREEsips #Free #MrBlackCofeeLiqueur #MrBlackCoffee #AustralianCoffee #SipHappens #FreeSpirits #SpiritsTasting #LandmarkStore #Escondido #NorthCountySanDiego #KeepingEscondidoCool