Description
If you wanted to Make money from online as a part-time or full-time
this is a great golden opportunity for you. to learn how to get new clients and projects through internationally
This is a workshop on how to get projects online from a platform such as freelancer.com elance.com different industry such as Data Entry-Software-developers Multimedia other industry
this is a booming market, where you can work from home and make this into a full-time business, can be done. As I have already done it.
The above image is proof of achievement and success I have got and even you can do it.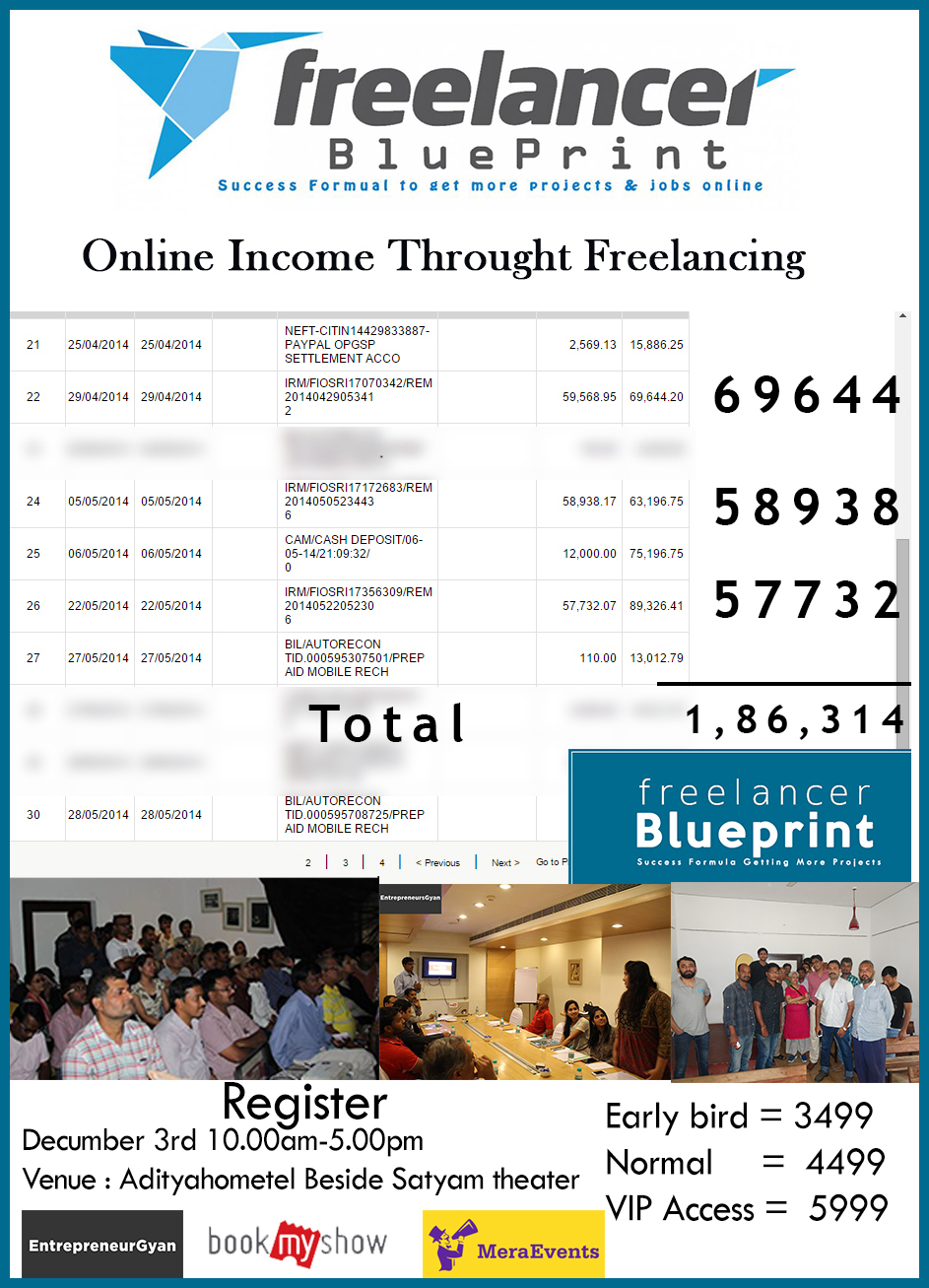 WHO SHOULD ATTEND THIS SESSION?

1 Working Professionals
2 Housewives
3 Start-up owners
4 Entrepreneurs
5 Students
6 Advertising & Marketing Professionals
7 Trainers

on December 3rd timing 10.00am-5.00pm
Venue Aditya Hometel Ameerpet beside Satyam theater, Hyderabad.