FreedomHack - a hackathon for good
When and where
Location
1776 DC 1133 15th Street Northwest Washington, DC 20005
Refund Policy
Contact the organizer to request a refund.
Description
FreedomHack is now completely sponsored (aka - Free!) for all
hackers and activistss. Join us for this weekend!

FreedomHack is a one of a kind hackathon that connects hackers, activists, and journalists in a 24 hour event to build tools to help get their stories safely to the world.
1. Build something awesome!
Build whatever you like that you think will help. Build from scratch or hack on top of open-source. Our goal is to help journalists get their stories to the world and to protect them in the field. It's going to be a great hack!
2. Your hack can change the world!
Your awesome hacks will actually be deployed to the world and help people around the globe get their stories to the world. You could save a life or help change the world - what better prize is there?
3. Find a team for your project!
Whether you are looking for collaborators or technical cofounders - this hackathon is a great opportunity to meet some awesome people and see how well you work together.
4. Awesome prizes!
Some spectacular organizations are coming together to give out some awesome prizes and giant trophies. It's going to be worth it!
The hackathon is to be held at 1776, Washington DC's premiere startup space, and judged by activists and technologists. Join us and spend 24hrs to try to make the world a better place!
Keynote
---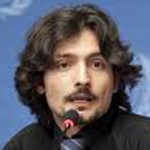 Dlshad Othman, Security, Activism and Syrian Revolution
Dlshad Othman is a Syrian activist and engineer with first hand experience. He provides Syrians with digital security resources and assistance so that they can utilize online communications and advocacy freely and securely in spite of increased online government repression.
Our All-Star Panel of Judges & Mentors
Shauna Dillavou
Executive Director
CommunityRED
Anton Gelman
CEO
Cont3nt.com
Teresa Bouza Corral
Dep. Bureau Chief
EFE
Sascha Meinrath
Director
Open Tech Institute

Kathryn Striffolino
Amnesty International
Seamus Tuohy
OTI
New America Fdtn
Jesus Robles Maloof
Lawyer
Human Rights
Luis Daniel
Reserarch Fellow
NYU
Kirby Plessas
Plessas Experts

Format
FreedomHack is a 24-hr hackathon. It starts on Saturday morning, hackers work through the day, and present their projects on Sunday. Projects are judged by a panel composed of technology professional and media activists. Winners collect amazing prizes and the winning projects are actually taken to Mexico to be tested in the real world. You will see your projects come to life!
What to Make
FreedomHack is a one-of-a-kind hackathon and has three categories, each judged independently. Build from scratch, from Open Source or COTS, or even create Documentation that makes journalist life easier.
1. Freeform Hack
Build anything you want that you think will help journalists and activists get their stories out of Mexico securely. You can bring your own idea or join someone else and build theirs. The only criteria for this category is to have nothing started before the hackathon - everything is to be done from scratch in 24hrs.
2. Mods Hack
Expand existing Open-Source or commercial products. No one can build security, tunneling, and crypto in 24hrs - luckily there are hundreds of projects out there that have done it successfully. Many are complicated or don't apply to the problem at hand. This is your chance to make what you want out of amazing tools that already exist.
3. Documentation & Activism Hacks
Build documentation, guides, translations, and more. You don't have to be technical to help enable a free and secure press. Much of the time journalists and activists need knowledge more than anything. What should they use? How should it work? Can they read it in Spanish? Get together with translators, activists, and journalists to help make non-technical tools. This is as vital as anything else.
More about the mission:
#FreedomHack is sponsored by a coalition of human rights groups and tech startups. The hackathon will combine the expertise of computer programmers, journalists and human rights experts to develop safe and secure digital tools for journalists and citizen reporters in the field, so that they can safely and securely distribute their stories. Teams will then present their products to a panel of journalists and security experts; winning teams will receive prizes.
Reporters Without Borders consistently ranks Mexico among the worst places for journalists and netizens. Reporters and citizen journalists are killed in Mexico every year by criminal cartels for trying to get their stories out. Journalists and citizen reporters are in desperate need for secure methods to allow them to deliver their stories without fear of retaliation—a vital component of a free press. #FreedomHack aims to create those secure channels and methods.
The major organizers of the event are CommunityRED, a digital safety net for citizen journalists in conflict zones, Cont3nt.com, a real-time market for breaking news, and Amnesty International an international grassroots human rights movement. #FreedomHack will bring together over 150 coders, journalists and cyber-security specialists to form teams with human rights defenders both in person and via video-conference in Mexico City.
This weekend will also be an opportunity for participants to work on a mobile alert app concept-- Panic Button-- that enables human rights activists to trigger rapid response from their network in an emergency. Panic Button is currently under development via an open process facilitated by Amnesty International, we already know from activists that the app is welcomed as a vital tool for individuals at risk but need all of the help we can get. In addition to inviting participants to work on the project during #Freedomhack; the organization welcomes the commitment of dedicated technologists interested in building out the app in the coming months.

#FreedomHack organizers will then test the winning projects in Mexico following the hackathon, solicit user feedback, and use the information gathered to improve and customize the product/s. Subsequent hackathons or similar tech challenges will then be convened to further develop the projects.
For more information, Contact:
Twitter Hashtag: #FreedomHack
Follow us:
@Cont3nt @CommunityRed @Amnesty
You can also follow Kathyrn Striffolino at Amnesty International on Twitter @katiestriff. She will regularly be tweeting about #FreedomHack.
Panic Button video: http://bit.ly/138hb1h
Blogs about Panic Button:
http://livewire.amnesty.org/2013/05/22/a-lifeline-for-activists/
http://livewire.amnesty.org/2013/04/15/how-to-turn-a-mobile-phone-into-an-alert-system-for-activists/