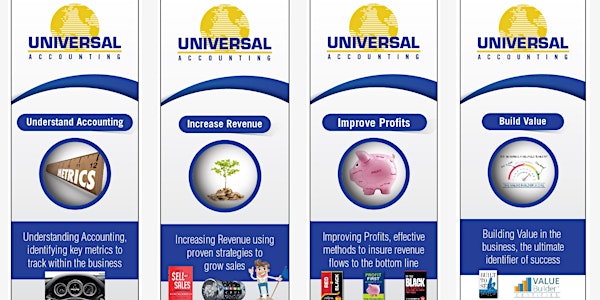 FREEDOM Workshop - August 2018
When and where
Location
Foresight Wealth Management 11550 S 700 E Draper, UT 84020
Refund Policy
Contact the organizer to request a refund.
Description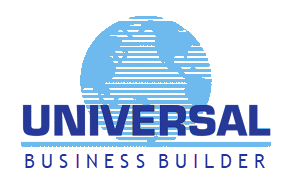 This full day event for business owners will help you focus ON your company in a new exciting way. Attending this event will give you the information you need to take your business to a new level with vision, direction and actionable items to make 2018 the best year ever.
You will learn:
What 3 areas of the business you need to focus on to be successful

The Key Performance Indicators you need to be watching on a daily, weekly and monthly basis

The difference between Marketing and Selling

What is the new tool in marketing you need to be using to get the sales you never had

How to make sales natural and comfortable for everyone

What 8 elements determine the worth of any business and how you can get an initial valuation of your company

Empower your greatest asset, your employees, to work with purpose and clarity to all add to the bottom line in a fulfilling way

The 4 keys to success in business, what you need to make this year the best year ever

How your mental focus will determine everything around you
Join us to get the information you need to run your business as the owner you should be. Get the help you need to:
Engage and Manifest

Understand Accounting

Increase Revenue

Improve Profits

Build Value in the business
As this is an all day event, a working lunch will be included.

9:00

INTRODUCTIONS of ATTENDEES




9:15

3 Types of Businesses

9:30

MAPPING the Business

9:45

Your Mental Focus

10:45 BREAK

10:55

Knowledge of the numbers

Understand Accounting

What Accounting reports should you look at

The 5 key numbers in business

What numbers should you be watching

11:35 Category of One

12:10 BREAK (Work Through Lunch – 20-minute break)

12:30

BANK

1:30

Profit First




1:45

Your Quest to Build Value

2:25

Interactive Worksheet

2:50 BREAK

3:00

Panel Discussion




4:15

Take-Aways and Wrap UP




4:30

Action Items

5:00pm Close
Presented & Sponsored by: