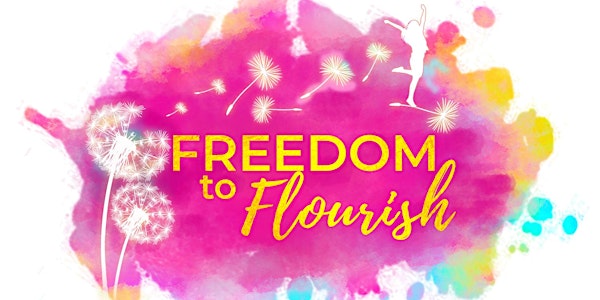 Freedom to Flourish: A Taste of The F.A.B. Divorce
FREE Webinar for women thinking about, going through, or struggling with the emotional fallout of divorce. Take control and feel better.
About this event
Dealing with the logistical and legal side of divorce can be difficult, but eventually it will be over. The emotions that accompany divorce, fear, guilt, worry, sadness, anger..., can not only linger, but can keep you stuck and make the entire process more difficult and drawn out than necessary.
There is another way. Like all transitions and major life changes, your divorce is an opportunity to learn and grow. You can learn tools to help you take back control of your emotions. You can examine the lessons learned through this relationship and through the divorce process. You can begin to see the light at the end of the tunnel and plan the wild and wonderful life you can have on the other side of your divorce.
Join us for A Taste of The F.A.B. Divorce and sample the variety of tools, emotional shifts, and mindset changes that can help you feel like yourself again and create a life you love living. This FREE webinar will provide actionable tools that you can begin to use immediately:
Get unstuck and pave your runway to freedom.
Create an emotional safety net to help buoy you through the process.
Learn how to squash the fear (and shame, and guilt, and feelings of being a failure), refocus, and move forward with hope and possibility .
Space fot this FREE event is limited. Sign up TODAY. To feel different you have to DO something different.
Look for two other time and date opportunities: Tuesday, June 28th 9am ET & Thursday, July 28th ET.
Click through to find out more: