Sales Have Ended
Registrations are closed
Thanks so much! Each purchase , everyone who registers, supports speaker travel and accomodations for the event. We appreciate your support and can't wait to see you there!
Sales Have Ended
Registrations are closed
Thanks so much! Each purchase , everyone who registers, supports speaker travel and accomodations for the event. We appreciate your support and can't wait to see you there!
Join us July 3rd & 4th for the Freedom Symposium & V4VxLPE. Speakers include attorneys, scientists, parents & freedom groups.
About this event
IMPORTANT, Please read entire description for details!! *** THERE ARE TWO EVENTS on July 3rd; one is FREE at City Hall and one is for PAID TICKETS to the the Freedom Symposium. ***
>>>Tinyurl.com/FreedomSymposium <<<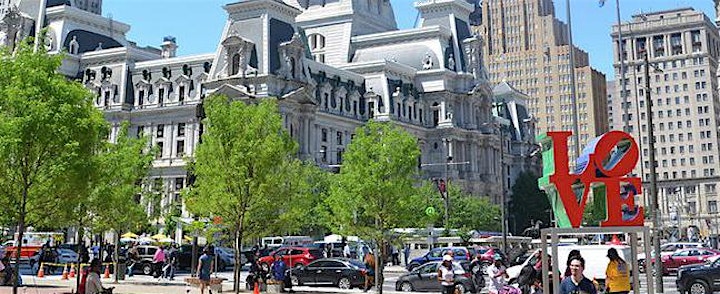 July 3rd & 4th, Freedom Symposium and V4VxLPE
Please see links in description below. >>>Tinyurl.com/FreedomSymposium <<<
Unique TWO DAY event available to registered attendees and the public. Hear from attorneys, scientists, freedom groups and parents alike. They're coming together to help the people find the resources and education necessary to fight back against these blatantly unnecessary and illegal mandates and/or conditions.
How will you choose to be a #Voice4Choice? Join us at on Saturday, July 3, 2021, at 9AM, as registered Freedom Symposium guests will gather in the ballroom to thank our sponsors, welcome our speakers and kick off the day! We'll depart Le Meridien, for a short walk to the City Hall for the rally and to hear from our speakers at 10:30 AM.
If you're traveling from a distance, consider staying the night on Friday July 2nd, to make sure you're there for registered guest activities on Saturday morning, prior to the public rally. Stay the night of the 3rd and join us for the V4VxLPE Sunday morning. Make a vacation out of it 🎉 - we have a block of rooms at a discounted rate- make your Reservation at the hotel Le Meridien!! Philly's restrictions have been lifted and the city will be buzzing with activity for the Independence Day weekend, most of which are within walking distance to the Le Meridien hotel.
After rallying at City Hall, registered (PAID) attendees will return to the hotel for networking and a series of talks from our speakers. Breaks between speakers will allow some time to check out our exciting vendors. Following our series of speakers, registered guests of the symposium are provided a light meal allowing for more networking and to coordinate and collaborate on actionable steps moving forward.
We will also be featuring a screening of Mikki Willis' film.
*** P L A N D E M I C *** followed by a virtual Q&A with Mikki. 
Sunday, July 4th, from 10A-12P we will hold our free V is for V educational demonstration, in Philadelphia's iconic Love Park. We need all the people we can get for this event! The V is for V campaign, designed by J.Coleman and O.Mikos is an easy template to follow – it makes a huge impact with short statements and facts. The city will be bustling with all kinds of events and traffic- we have an opportunity to educate during a very heavily attended city day! Start Independence Day asserting your constitutional right to gather and peacefully educate, in the birthplace of our constitution! Reclaim your liberty!
Our confirmed speakers:
**Mary Holland Esq.: Renowned attorney with the Children's Health Defend legal team, she works tirelessly to advocate for rights as free citizens, the law and freedoms.
**Dr. James Lyons-Weiler: Scientist and founder of the nonprofit, Institute for Pure Applied Knowledge (IPAK)
**Karen Kain: Parent, tireless advocate and activist for informed medical consent and medical freedom, also a parent that lost a child to vaccines and was compensated by NVIC.
**Susie Olson-Corgon: Health /medical freedom advocate and founder of Initiatives for Family Health.
**Tia Severino: independent journalist, filmmaker and host of The People's Truth on UIMEDIANETWORK.ORG (Simulcast on Peeps TV)
**Julie Booras: Public outreach and Development for National Health Freedom Action and RIGHTTOREFUSE.ORG, she is an entrepreneur turned health freedom advocate
**Health Freedom PA, a medical freedom, legislatively active, advocacy group.
**Vicki Flannery: of the Moms for Liberty, Montgomery County Chapter will attend and speak about their mission to work against the many negative changes occurring in our children's curriculum.
Registration is for those looking for a more immersive experience with extended time hearing from speakers, meals, vendors and networking opportunities.
Click the link to register:
Tinyurl.com/FreedomSymposium
Stay tuned! We continue to add guests, vendors and more for registered symposium attendees. So check back for updates!