Description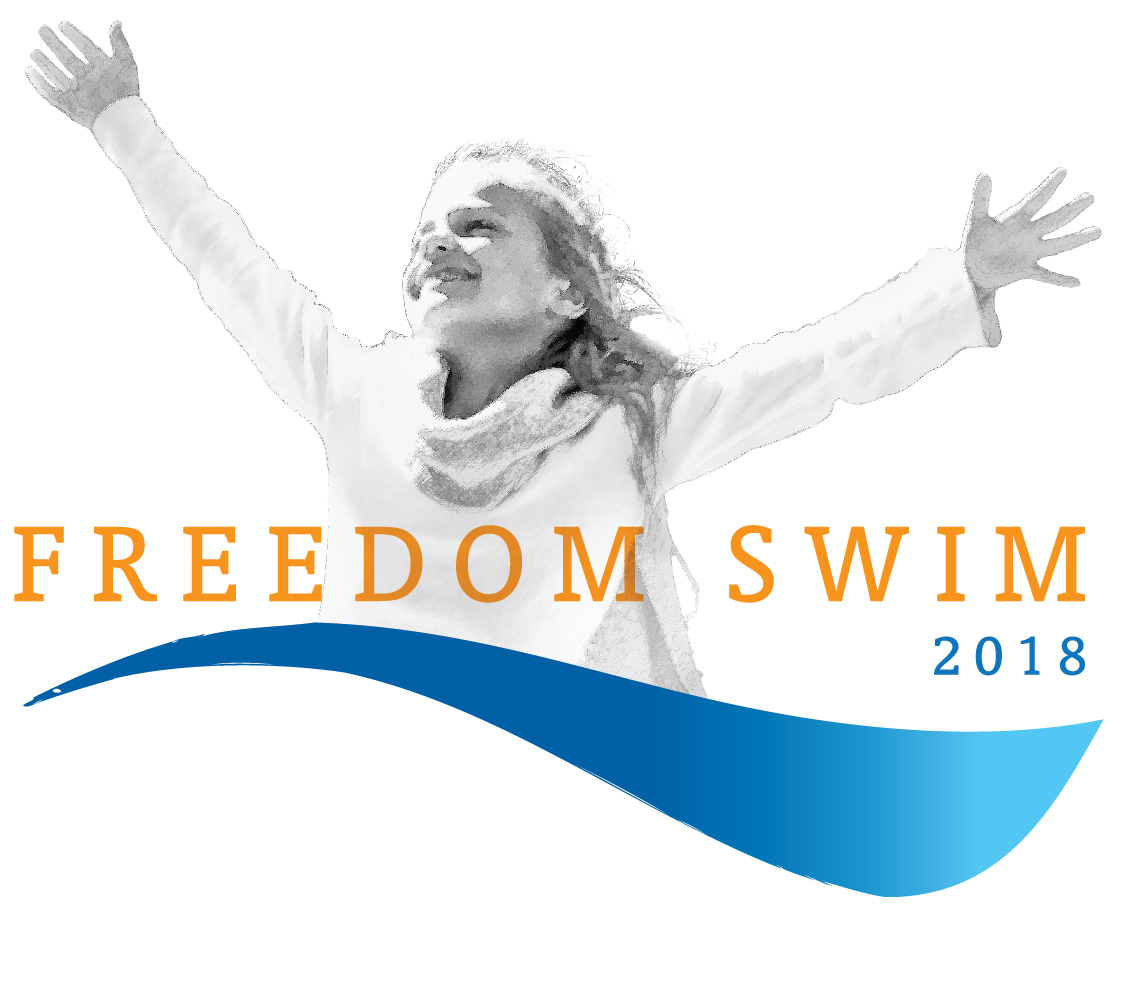 Slavery is real. Kids can help!
Join us for the third totally fun swim-a-thon for youth swimmers, to benefit IJM (International Justice Mission) in their work to stop slavery!
You don't need to be a 'competitive' swimmer to participate – kids of all abilities, ages 6 to 18, can join in and take part. You can swim any style or distance that suits you; whether it be 1 or 100 laps in freestyle, breaststroke, sidestroke, doggy paddle, or anything else!
Form a team of friends, or we can help you form one! Swimmers are invited to our Kickoff Party on Sunday March 18 from 4:30 to 6:30pm, Play N Wisconsin (3919 Parmenter St, Middleton). There, you will learn more about modern-day slavery and be inspired with stories about how IJM is rescuing and restoring victims. We'll give you important info to help you with getting pledges, and you'll get to snack and play!

Then, on April 7, come swim your heart out! Check-in will be from 9:15 to 9:45. At 9:50, the Little Freedom Swimmers (ages 3-6) will swim one lap assisted by parents. The main event will start at 10:00, with music, snacks half-way through, and lunch from Chick-fil-A to reward you at the end! The highest fundraising teams will be awarded prizes! Only 8 teams can compete, so register soon!

FAQs
How does this event work?

Freedom Swim teams will have 8 to 12 swimmers, ages 6-18, one lane per team. Up to eight teams may participate.

Each team must have at least one swimmer in the pool at all times.

Each team may decide how to divide pool time between swimmers. Swimmers are allowed to take breaks as often as needed!

Individual and team laps will be counted during the event. For the purposes of our event and pledges, 1 lap equals 1 length of the pool.

Get into the spirit - wear costumes, create a team chant - it's up to you!
We will offer swimmers a small snack halfway through the event, and plenty of food at 12:00.
After the event ends, swimmers will have 1 week to get pledges in to our IJM campaign pages or sent in by check before the prizes are awarded to the top two teams for highest funds raised!
HAVE FUN! Enjoy knowing that the money we raise will help bring justice for the poor around the world! Last year we raised $38,921, funding 6 rescue operations (a rescue can save a few or hundreds, depending on the situation). How many rescues could we fund this year?

Why should we support International Justice Mission?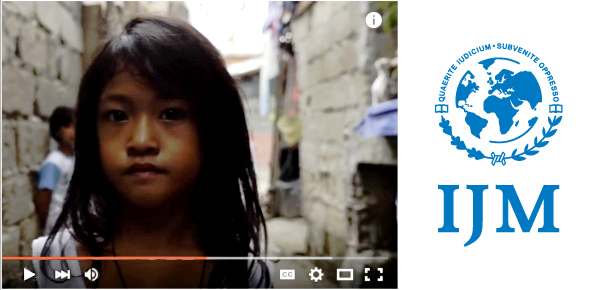 Right now, 45.8 million people are enslaved worldwide. Children, women and men are trapped in forced labor or sexual slavery, where violence, deceit and abuse become their everyday. International Justice Mission is a global team of over 600 lawyers, social workers, investigators, community activists and other professionals, working to protect the poor from violence through 17 field offices throughout the developing world, with partner offices in Australia, Canada, Germany, the Netherlands and the UK sharing in the global mission.*
"Through the support of a global movement of friends and partners, we have collaborated with local authorities to rescue thousands of victims of everyday violence and put hundreds of violent criminals behind bars. And, each day, we see powerful proof that justice for the poor is possible." *
Highlighted as one of 10 non-profits 'making a difference' by U.S. News and World Report, IJM's effective model has been recognized by the U.S. State Department, the World Economic Forum and leaders around the globe, as well as featured by Forbes, Foreign Affairs, The Guardian, The New York Times, The Phnom Penh Post, The Times of India, National Public Radio and CNN, among many other outlets.*
*Wording taken from www.ijm.org
If a little effort and a little money from each of us combine to give new life to people who are oppressed right now, why not?!
Let's do it! How do I register?
Click the "Register" button at the top of this page to sign up as an individual (your parent will need to help you and sign the waiver for you), and you'll see a place to tell us who you are planning to form a team with. Each swimmer will register individually.

What can/can't I bring to help me swim?
Swimmers are allowed to use paddles, flotation, wetsuits, kickboards. Flippers/fins are not allowed. Food is allowed in the lobby area of the pool but not on deck. Drinks with lids are allowed on the pool deck.

How do I fundraise?

First, come to our Kickoff Party on on Sunday March 18 from 4:30 to 6:30pm, Play N Wisconsin (3919 Parmenter St, Middleton) to learn about IJM's work and how this organization is changing the world by rescuing slaves and bringing justice to the poor. We'll give you tools for fundraising and set up your team's own IJM campaign page to show your friends and family. Parents are encouraged to come too. Then, tell everyone what you're up to! Pledges can be flat amounts (e.g. $30 no matter how many laps) or per lap (e.g. $1 per lap for a particular swimmer or for a team). Donations can be given online or by check and will go directly to IJM, a non-profit organization, so donations will be tax-deductible.
What is included in my registration fee?
You will receive a t-shirt (made by Freeset -- read more below), swim cap, and food (Chick-fil-A, etc.) at the event, not to mention being part of something awesome!

Is my registration/ticket transferrable?
Sure -- if you decide not to swim, please find a substitute swimmer! Just email blustkids7@gmail.com and we'll help you with this.

Do I have to bring a printed ticket to the event?
No. We'll check you in when you arrive, but you do need to be registered in advance.

What happens if our team doesn't find enough swimmers?
If you can't find 8 or more swimmers, we will help you form a team. 8 is the minimum, to help us offset event costs. We reserve the right to move swimmers between teams as needed to even things out, although we'll do our best to keep you with your peeps!

Can my parent or friend volunteer to help with the event?
Absolutely! You'll see a place in the registration to offer to help us out.
Where can I see a size chart for your t-shirts?
Right here: Freeset size chart. Freeset tees are fair trade and organic, made in Kolkota, India, by women coming out of oppression! Read the Freeset story. We're so glad to be putting this registration fee towards helping more victims thrive in a new life!

Where can I contact the organizer with any questions?
First check our website: www.freedomswim.org, then if you still have a question, use the website to contact us.