Sales Have Ended
Registrations are closed
Please sign up for updates at www.rememberthe400.com
Sales Have Ended
Registrations are closed
Please sign up for updates at www.rememberthe400.com
August is Freedom Month! Join Remember The 400 as we march against racial injustice, rally for change, and celebrate our victories!
About this Event
Come join this simultaneous, global, celebration!
*Toronto CA * Englewood NJ * St. Louis MO*
*Atlanta GA* London UK*
March with us against racial injustice!
Rally with us for change!
Celebrate with us, our past and present victories!
On August 23rd @ 1:00 pm, Remember The 400 will take over multiple cities worldwide, including Toronto, Canada, in celebration of Freedom Month! This is our chance to take back our narrative and tell our story!
Our voices will be heard!
August is Freedom Month!
Join the Movement!
---Register to RSVP---
Who is Remember The 400?
Remember The 400 Foundation is about bringing together individuals and organizations dedicated to creating a positive regional impact in healing the racial divide.
Sign our petition to make August Freedom Month:
Visit our website for more information: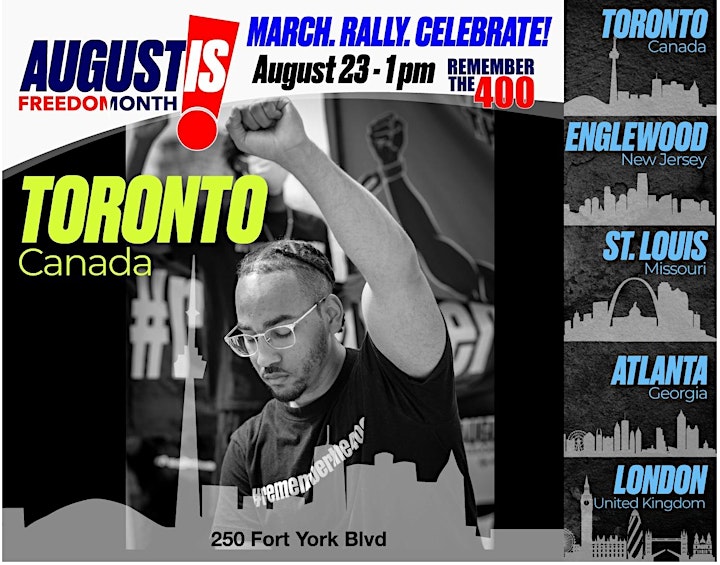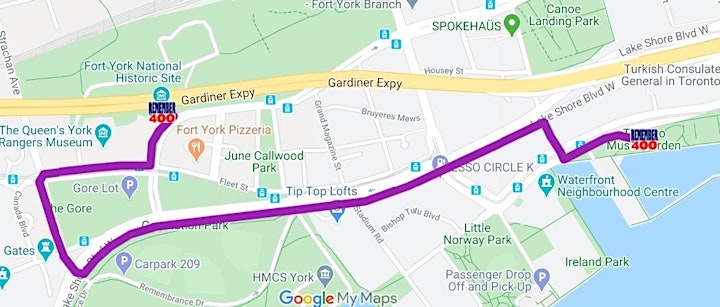 We in Toronto , will be marching along the scenic route of Fort York to the Toronto Music Garden where our Freedom Month rally and celebration will begin! See you there!
---Register to RSVP---