Freedom Fund Celebration 2016 - South Carolina NAACP

Tuesday, May 17, 2016 from 5:30 PM to 8:30 PM (EDT)
Event Details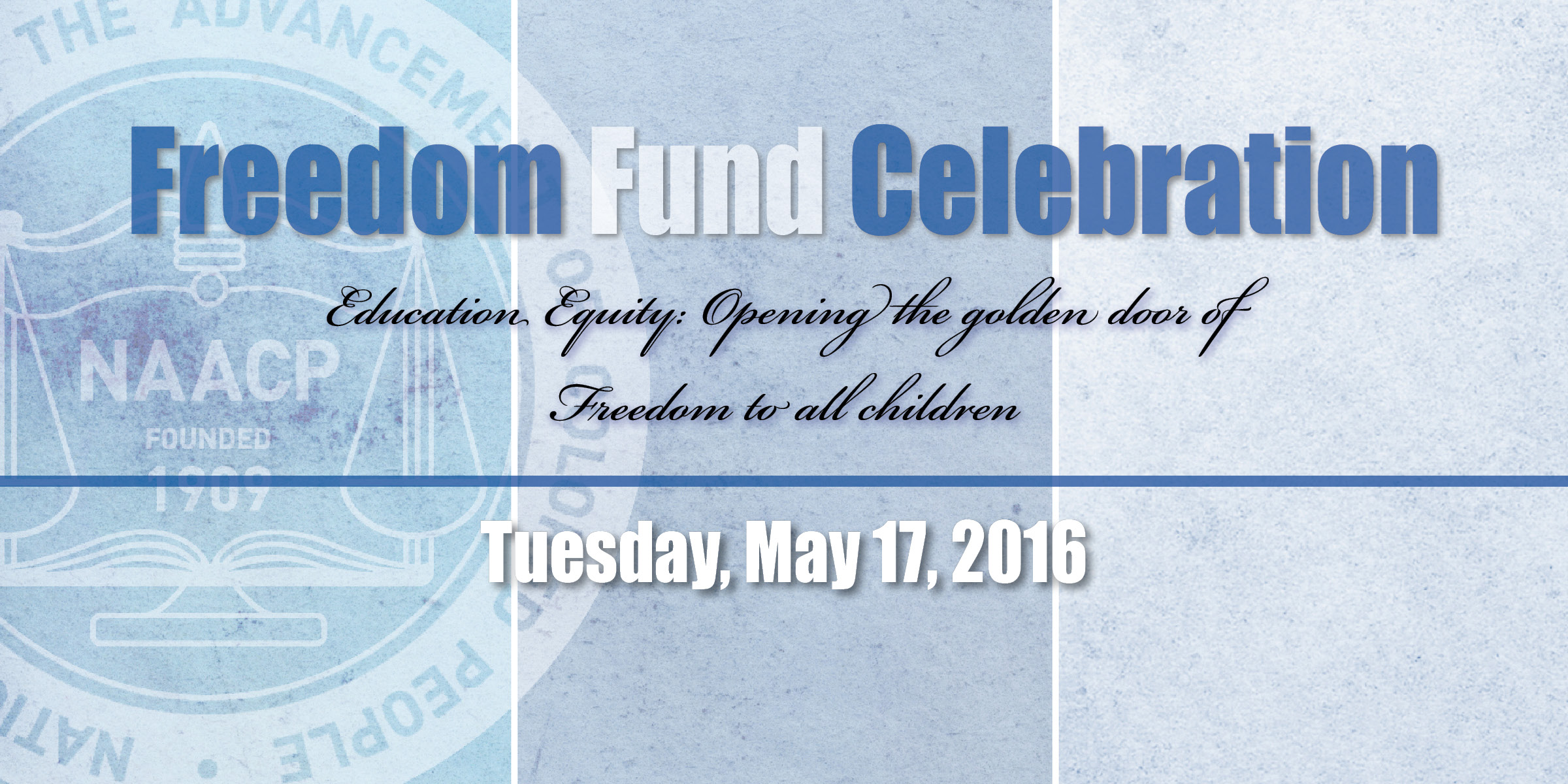 Statewide NAACP Freedom Fund Celebration
Join us on Tuesday, May 17, 2016 for an exciting evening of fellowship to be shared by hundreds of the most civic-minded people in South Carolina.  This event supports our work to bring about educational equity for the children attending public schools in our State.  We invite you to support the cause of civil rights in South Carolina by attending and supporting our efforts.
The program will be dedicated to the petitioners in Briggs vs. Elliott, a lawsuit which originated in Clarendon County, SC which became the first successful legal challenge to "separate but equal" statutes in America.  Briggs vs. Elliott is one of the companion cases in the Brown vs. Topeka, Kansas Decision handed down by the United States Supreme Court on May 17, 1954.  Nearly sixty-two years later, much remains to be done.
The Freedom Fund Celebration will feature remarks from select state and national officials, live performances, and the Coronation of the  2016 NAACP Woman of the Year.  We will seat guests starting at 6:00 PM followed by dinner service at 6:30 PM. The attire is business dress. 


Organizer
South Carolina State Conference, NAACP
The South Carolina NAACP is the leading nonpartisan civil rights organization in the state of South Carolina. The mission of the NAACP is to ensure the political, educational, social and economic equality of rights for minority group persons and to eliminate racial hatred and racial discrimination.
Freedom Fund Celebration 2016 - South Carolina NAACP