Description

Join us Saturday April 6, 2019 - 10am for an amazing bus tour of some of San Antonio's most historic African-American landmarks and locations! This experience is being brought to you by Melaneyes Media, the producers of Walk on the River: A Black History of the Alamo City," Learn more about the film HERE http://walkontheriver.com/
We will load passengers at the MLK Academy @ 9:30am and will be prepared to hit the road by 10am sharp. From MLK Academy, we will take a ride to visit a host of monumental sites including:
The Carver Cultural Community Center (formerly the Colored Branch Library)
Phyllis Wheatley High School
Ellis Alley
The Ella Austin Orphanage ... and more
As we tour the city, we will explain the history and cultural significance of the places we visit. This Freedom Bus Tour is a result of the information and history revealed in the documentary film "Walk on the River."and was organized at the request of many of our supporters. As the city grows and changes, as the "Eastside" (historically considered the Black side of town) becomes more gentrified, as historical locations and landmarks are being demolished or forgotten- we are doing our best to help preserve our own history and tell our own story.
The tour will take place on a modern 56 passenger charter bus which includes the following amenities:
Unobstructed View of Scenery
Tinted Windows
Controlled Climate System
Reclining Seats and Footrest
Individual Seat Lighting
On-Board Restroom Facilities
Overhead Storage for Carry-On Items
PA System
TV Monitors
Wireless Internet
110 Electrical Outlets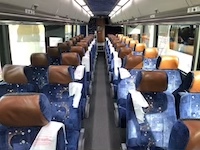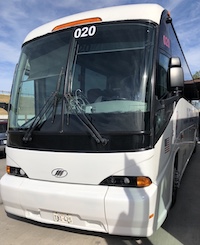 The Freedom Black History Bus Tour will take place twice on Saturday April 6, visiting the same locations:
Tickets for this event need to be purchased in advance online, we will NOT be able to accept money or sell tickets in person the day of the tour.
• General Admission Tickets: $25
**Please make sure that you can attend before you purchase tickets, there will be NO REFUNDS.
---
**For questions and sponsorship opportunities, please contact:
Email: melaneyes3@gmail.com
Call: Logic Allah (210) 560-1733
Thank you for your support!