Event Information
Location
St. Malachy Roman Catholic Church - The Actors' Chapel
239 West 49th Street
New York, NY 10019
Mercury Opera and St. Malachy's - The Actor's Chapel in NYC's Times Square present a concert of music to support #Ukraine.
About this event
ADVANCE SALES HAVE ENDED FOR THIS EVENT. PLEASE COME TO THE DOOR IF YOU WOULD STILL LIKE TO ATTEND.
St. Malachy's - The Actors' Chapel and Mercury Opera team up to raise funds with FREEDOM, a concert for Ukraine.
The concert features the talents of Stefan Szkafarowsky, bass Glenn Seven Allen, tenor, Kate Fruchterman, soprano, Stacy Dove, soprano, Jennifer Glière, soprano, Boris Derow, tenor Marion Vernette Moore, soprano, Natalia Payne, actor, Marta Bagratuni Cello/Vocals, Kateryna Aiman- Domra with St. Malachy's Choir under the Musical Direction of Stephen Fraser and Artistic Direction of Daria Parada.
All proceeds of the event will go to Razom for Ukraine 's Emergency Response a 501(c)3 organization distributing direct aid to those affected by Russia's unprovoked war and aggression against Ukraine, a peaceful, sovereign nation. 
Suggested minimum donation to this event is $25
A tax receipt receipt will be issued at a later date.
Please be generous. 
Thank you for your support.
Program:
Under Your Protection, We Flee - prayer to the Mother of God - Old Slavonic  - Boris Derow
Zvinka's Letter - Natalia Payne
Oh, They Tore Us Apart- Sonevytsky - Stefan Szkafarowsky
Prayer for Ukraine - Lysenko  - The Actors' Chapel Choir
Zvinka's Letter - Natalia Payne
Domra solo performance - Folk Melodies - Kateryna Aiman
Zvinka's Letter - Natalia Payne
The Prayer - Foster/ Bayer Sager  - Kate Fruchterman and Glenn Seven Allen
Non fate guerra - Jeffrey Stock  - Glenn Seven Allen
Zvinka's Letter - Natalia Payne
Cello solo performance - J.S. Bach - Marta Bagratuni
Oy Khodyt sohn - Ukrainian Folk Melody - Summertime - Gershwin - Marion Vernette Moore
Zvinka's Letter - Natalia Payne
I'll Walk with God - Brodszky - Stefan Szkafarowsky
You'll Never Walk Alone - Rodgers - Stacy Dove and The Actors' Chapel Choir
Zvinka's Letter - Natalia Payne
Imagine - Lennon - Boris Derow and The Actors' Chapel Choir
Zvinka's Letter - conclusion
Finale - National Anthem of Ukraine - Verbytsky
When: Monday, April 11th
St Malachy's - The Actors' Chapel - 249 West 49th Street, NY
Doors 7:00 p.m. Concert: 7:30 p.m.
American soprano Stacy Dove is a versatile artist and powerful performer who has been praised as "a plush, dark soprano" and "a model of bel canto grace" (Parterre Box). In March 2020 Stacy made her Canadian debut to great acclaim as Musetta in La Bohème. Reviewers were taken with her "take no prisoners gusto" hailing her Musetta as "charming, more than a bit playful, and a high point of the evening" (OperaWire). In 2021, Stacy returned to New York City Opera as Frasquita in their Bryant Park performance of Carmen. In the 2019-2020 season, she made her debut at Feinstein's / 54 Below as a member of La Luna Quartet. She also made appearances with New York City Opera, and as a Soloist in Beethoven's 9th Symphony under the direction of Dr. Matthew Webb. Following her appearance with Florentine Opera as Valencienne in The Merry Widow the Milwaukee Journal Sentinel wrote, "Her musical and theatrical expressiveness must make everyone hope she'll be back." Stacy made her New York City Opera debut as Frasquita in their performance of Carmen in Bryant Park. She then reprised the role that fall in NYCO's tours of Asia, Australia, and the Middle East. Other engagements include Ava (Hopper's Wife - Cover), Zerlina (Don Giovanni), The Beggar Woman in Sweeney Todd, Yvette/Georgette/Voce di Sopranino (La Rondine), Anne Truelove (The Rake's Progress), as well as Pamina and First Lady ​(The Magic Flute).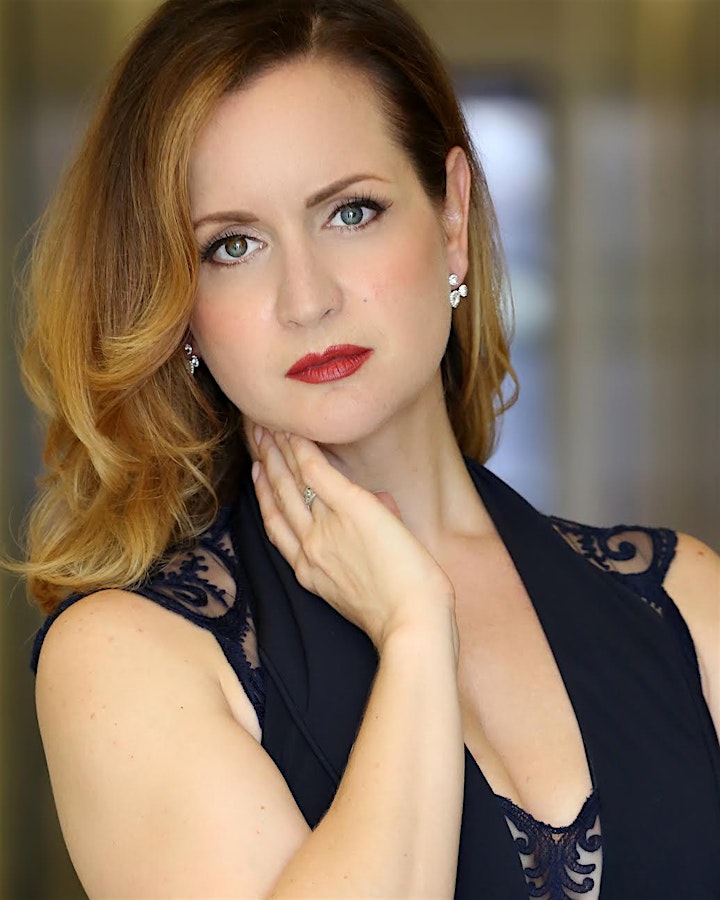 Kate Fruchterman, soprano, is based in New York City. Ms. Fruchterman made both her Canadian debut and her role debut of Mimì (La Bohème) with Mercury Opera in March 2020. OperaWire described her performance as "consistently endearing... Fruchterman displayed a demure bearing which was belied by her lovely, bolder vocal approach." This past spring, she sang the roles of Young Micol/Adriana in the workshop of Ricky Ian Gordon's new opera, The Garden of the Finzi Continis with New York City Opera. The 2019-20 season saw her London debut performing the Soprano Solo in the Lord Nelson Mass and Vivaldi Gloria with the Cantamus Bach Choir & Orchestra of London and her performance of Louise in the new operetta Story of an Hour based on Kate Chopin's short story of the same name with Gramercy Opera in Brooklyn. She was praised for her "beautiful voice and acting finesse" in Frid's monodrama The Diary of Anne Frank with Opera Pomme Rouge, and "flawless vocal performance" in her portrayal of the "delicate and enchanting" Marzelline (Fidelio) with West Bay Opera. A resident artist at the Teatro Regio di Torino through the Opera Foundation, she sang a "gentle and graceful" professional debut as Sacerdotessa (Aida). Other roles include Corinna (Il Viaggio a Reims), Despina (Così fan tutte), Cleopatra (Giulio Cesare), and Pamina (Die Zauberflöte). Ms. Fruchterman lives in New York and holds her Master of Music from Mannes College and Bachelor of Music from the University of Southern California.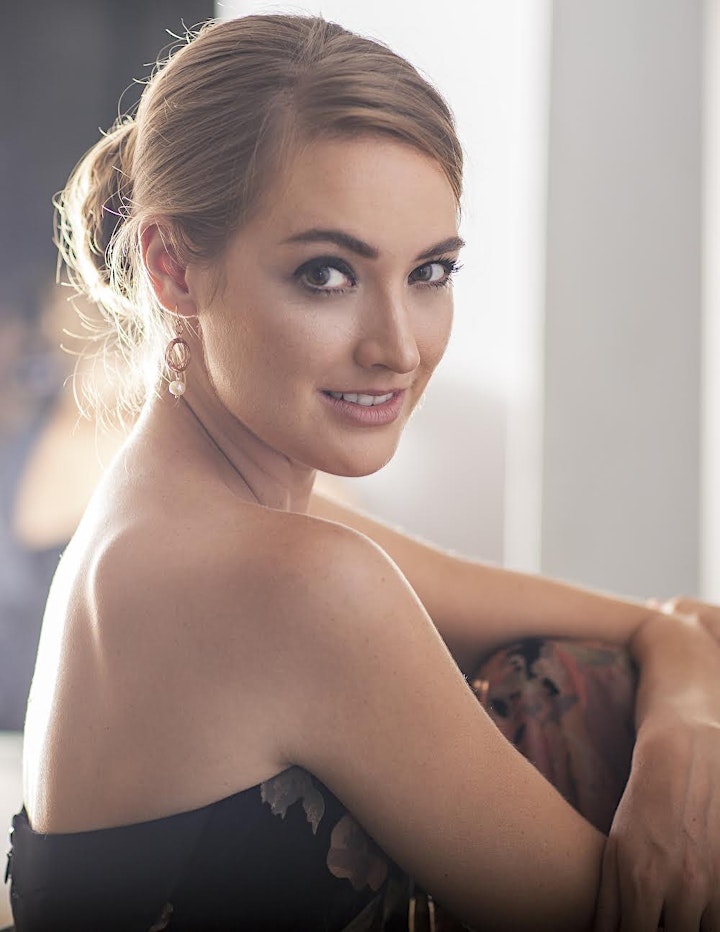 Glenn Seven Allen is garnering critical acclaim on theatre, opera, and concert stages throughout the United States as a consummate singing actor, lauded for his dynamic interpretations of heroes and leading men, alike. Mr. Allen was hailed by Opera News as an "Edwardian matinee idol, giving by far the most detailed dramatic performance." Known for his work on Broadway and in leading theatres throughout the country, Mr. Allen appeared as Giuseppe in the Tony-winning Broadway run of Guettel's The Light in the Piazza. Other theatrical credits include Girl Crazy with City Center Encores, Casino Paradise with Lincoln Center's American Songbook Series, Lancelot in Camelot at the Arvada Center, Rutledge in 1776 at Goodpseed Opera House, Pontius Pilate in Jesus Christ Superstar at North Carolina Theatre, the role of Assistant D.A. Kramer in the world première of Bonfire of the Vanities at The Process Studio Theatre, Carousel with the NY Philharmonic for PBS Great Performances, and Clifford Bradshaw in Cabaret at the Arena Stage in Washington, D.C., where he received The Helen Hayes nomination for Best Actor.Mr. Allen holds a Master's Degree in Acting from the University of Washington and a Bachelor's degree in Musical Theater from the University of Michigan School of Music Theatre and Dance. He is currently a member of the acting faculty at the Yale School of Drama and is a sought after clinician for his "Acting in Song" master classes.
BORIS DEROW Canadian tenor stepped in as a last minute replacement as Alfredo in La Traviata with Opera Classica Europa in 2017 leading to numerous concerts and principal leading operatic roles in Germany with Opera Classica Europa and a re-engagement with Opera Classica Europa in 2018 performing Don José in Carmen in multiple venues in Europe, and in the Alberta Badlands. During that 2018 season he also debuted in the role of Pinkerton in Madama Butterfly and the title role of FAUST in Pretoria South Africa with the Pretoria National Symphony and Opera. Upon returning to Canada he performed Radames in Toronto under the baton of William Shookhoff in a concert performance of Aida, followed by another turn as Don Jose in Carmen, Alcindoro and multiple roles in La Boheme at The Citadel's Rice Theatre March 2020. In concert Boris Derow has performed with Donatori Musici in Bonn, Germany as tenor soloist in J.S. Bach's Magnificat in D major, Opera Classica's Classics meet Rock, and more in the Hessen region of Germany. In addition to his many singing engagements, Boris founded the AXIOS Mens Choir which specializes in Eastern Rite Liturgical music. He holds a Bachelor's Degree in Theology, and spent two years at Brandon University as a voice major before embarking on his turn as the frontman for Fortune 500, a rock band that toured all over South East Asia.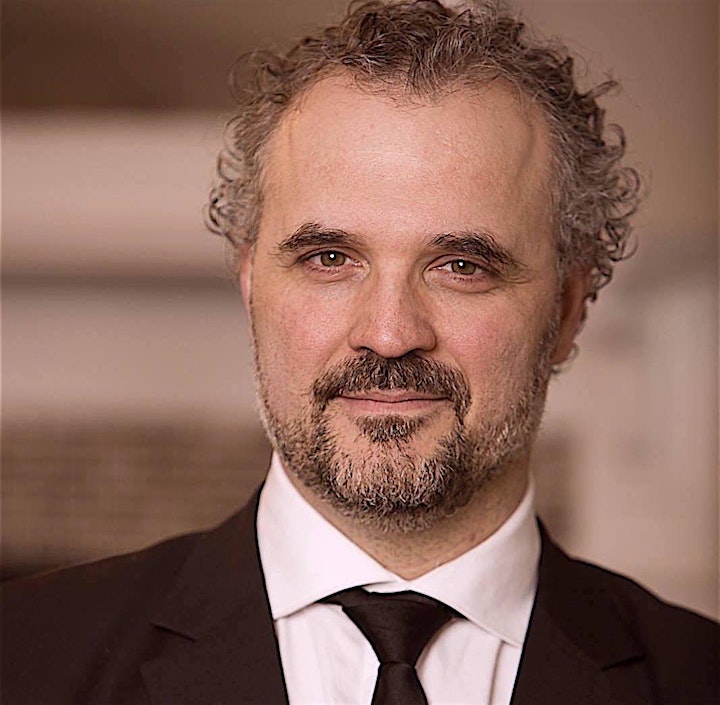 Kateryna Aiman, Domra player recently moved to the US from Ukraine. Since childhood Kateryna has dedicated her life to music. Her principal instrument is the DOMRA, a Ukrainian folk instrument which she began playing at age 5 in her home town of Kamianske. An accomplished pianist, domra player and conductor of folk orchestras, Kateryna attended the prestigious National Tchaikovsky Academy of Music in Kyiv where she earned her Masters Degree. In addition to her performing career, Kateryna teaches music and tutors special needs children at the kindergarten level. In her spare time Kateryna enjoys visiting parks, galleries and museums and is fond of the spring and fall seasons in New York.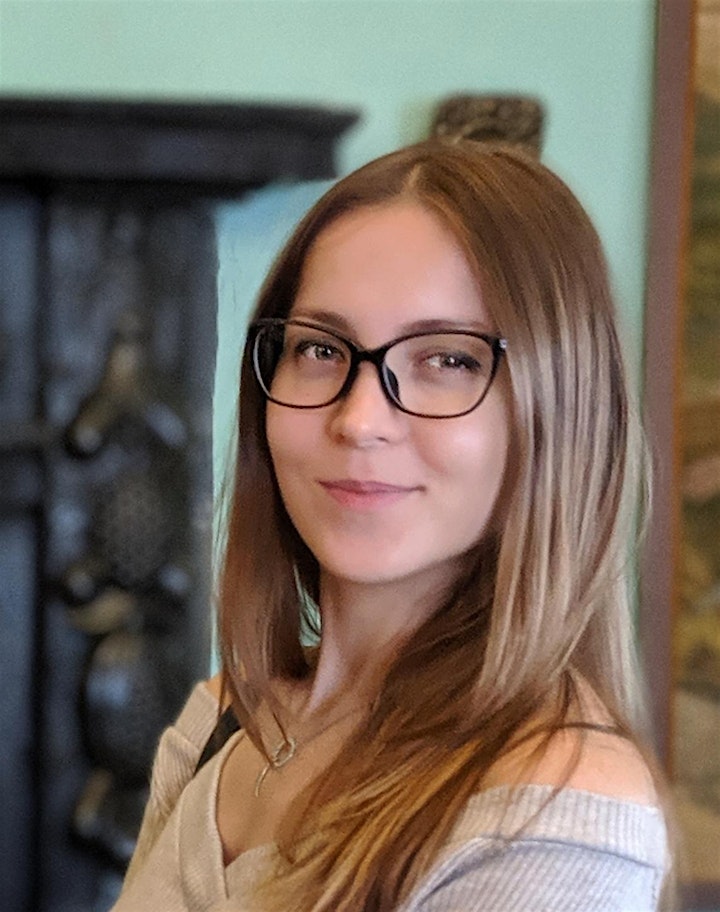 Soprano MARION VERNETTE MOORE debuted at Teatro La Fenice in Venice, Italy in Beethoven's Ninth Symphony and as First Lady in Mozart's Magic Flute. Throughout her extensive and illustrious career she has performed leading roles in the world's most prestigious opera houses and concert halls including La Scala. Her repertoire encompasses the roles of "Aida", "Cio Cio San", "Liu", "Leonora", "Mimi", "Amenaide" along with Soprano solos in Carmina Burana, Revelations-with the Alvin Ailey American Dance Theatre, Requiem di Verdi, Stabat Mater, Fauré's Requiem, and Mozart's Requiem. Ms. Moore is honored to be among the choir members who Cantor at Saint Malachy's - The Actors' Chapel in New York City.
Natalia Payne is a stage, screen and voice actor who has appeared in over 50 international plays, television shows, films, and audio dramas. She has collaborated with Tony, Emmy, Golden Globe and Pulitzer Prize winning artists. In New York, Natalia has originated roles on stage in world premiers of Fairview at Soho Rep, The Last Match at Roundabout Theater Company, Aliens with Extraordinary Skills at Women's Project, Me, Myself & I at Playwrights Horizons, New Jerusalem at Classic Stage Company, and Jailbait at Cherry Lane Theater, among many others. On screen, Natalia has played recurring roles on the award winning Canadian TV shows Workin' Moms and Cardinal, and has appeared in many US TV shows and films. Originally from Toronto, Natalia grew up speaking Ukrainian, and studied theater at Yale University. https://www.nataliapayne.com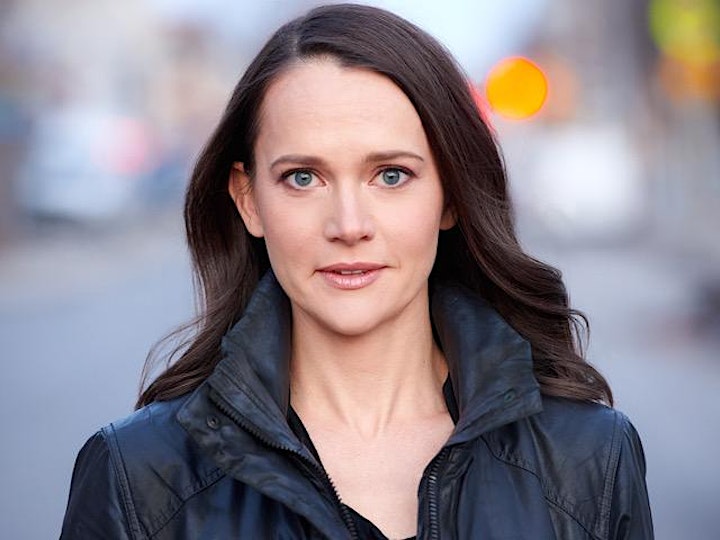 Marta Bagratuni, acclaimed Ukrainian/Armenian/American performer/creator, provides a daring figure of a new generation of artists, performing classical music at Carnegie Hall to pop on Good Morning America to debuting new theatrical works as an actor-musician. At her Weill Recital Hall debut sponsored by Musical Armenia, she provided "a special, compelling introspective moment, with the deeply moving interpretation" (Armenian Weekly) of her own arrangement of Komitas' Groong. In a performance of Secondary Dominance, a multimedia production at the Prototype Festival, Marta "electronically massaged and enhanced the delicate chamber-music passages" (Wall Street Journal).
Her debut classical recording, "Pieces of the World," made possible by Kickstarter, is a 300 year journey of music spanning 13 composers from different countries, ending with a world-premiere commission. With original artwork and music videos, the multi-media release "showed sensitivity and technical brilliance" (Audiophile Audition). In addition to Pieces of the World, Marta has played on soundtracks and records such as, Cry Macho (dir. Clint Eastwood), Every Breath You Take (dir. Vaughn Stein), Dawn (YEBBA - RCA Records), Stay High (Childish Gambino - ATO Records) Nothing Breaks Like a Heart (Miley Cyrus - BMG), among many others.
Marta made her performance debut in the Newport Music Festival at age five, her international debut in St. Gallen International Festival at age nine and her orchestral debut at age 12. She made her professional singing debut at 22 in a semi-staged production of La Traviata as Annina in Kalamazoo, MI with the Kalamazoo Symphony Orchestra. Incorporating both acting and music simultaneously, Marta was cast as a company member in theatrical projects such as August Rush (Paramount Theater, IL - dir. John Doyle) and UNMASKED (PaperMill Playhouse, NJ - dir. JoAnn Hunter), both premiere productions.
As a creator in the film medium, "Just Super;" a short film Marta wrote, produced and starred in, screened at the Women's Film Festival in Philadelphia and the Anthology Film Archives in NYC. "Mishima", a music video she co-directed alongside Aly Migliori (inspired by Philip Glass' piece of the same name) premiered on NYC's WQXR.com's online blog that same year. Her 2020 found footage short, "August, 2000" has received modest accolades. Her most recent short film The Lesson, an intimately hyperrealistic power play between a cello professor and his reverent student, shot on 16mm is making its rounds at national and international film festivals.
www.martabagratuni.com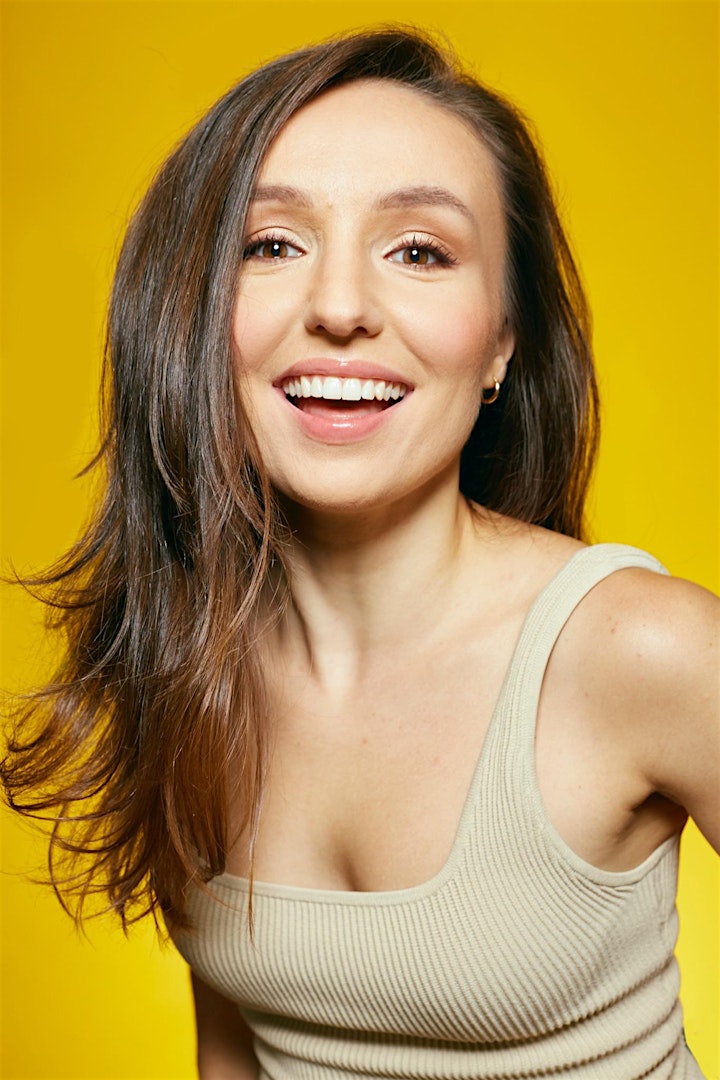 Bass Stefan Szkafarowsky has been praised for the beautiful quality of his bass voice as well as for his impeccable technique and ability to create outstanding characters. Performances this season include a return to the Metropolitan Opera for Monterone in the new production of RIGOLETTO as well as Bonze MADAMA BUTTERFLY, Old Hebrew SAMSON ET DELILA for Virginia Opera, and Il Commendatore DON GIOVANNI for Opera Idaho.
Other engagements include NABUCCO with the Metropolitian Opera, the title-role ALEKO with New York City Opera, Dikoij KATIA KABANOVA for Seattle Opera, the High Priest NABUCCO for Lyric Opera of Chicago, Benoit/Alcindoro LA BOHEME for Dallas Opera, Zaccaria NABUCCO for the Lviv Opera House in Ukraine, Il Commendatore DON GIOVANNI and Prince Gremin EUGENE ONEGIN for Des Moines Metro Opera and Tulsa Opera, Uberto LA SERVA PADRONA at the Macau International Music Festival in China, Bonze MADAMA BUTTERFLY for Los Angeles Opera, Sacristan TOSCA for Pensacola Opera, and Old Hebrew SAMSON ET DALILA for the Savonlinna Opera Festival.
Past performances include engagements with the Metropolitan Opera in LA ROSSIGNOL, WERTHER, SALOME, MADAMA BUTTERFLY, RIGOLETTO, THE NOSE, NABUCCO, AIDA, THE RAKES PROGRESS, BORIS GODUNOV, LA GIOCONDA and EUGENE ONEGIN. He has performed both Monterone and Sparafucile RIGOLETTO and Vodnik RUSULKA for Opera Colorado, Mitiukh BORIS GODUNOV for Dallas Opera, Sacristan and Sciarrone TOSCA for Nashville Opera, Dr. Bartolo LE NOZZE DI FIGARO for the Macau International Music Festival, Sacristan TOSCA for the Savonlinna Opera Festival, Benoit/Alcindoro LA BOHEME for West Palm Beach Opera, Timur TURANDOT for Dayton Opera, and has performed Basilio IL BARBIERE DI SIVIGLIA and Kuno DER FREISCHÜTZ for Des Moines Metro Opera.
Other past performances include Sarastro DIE ZAUBERFLÖTE for Indianapolis Opera and San Antonio Opera, King AIDA with Opera Pacific and Nevada Opera, Lackey Havrilo WAR AND PEACE for the Metropolitan Opera, Sacristan TOSCA and Old Hebrew SAMSON ET DALILA for Florida Grand Opera, Benoit/Alcindoro LA BOHÈME, Il Commendatore DON GIOVANNI with Opera Pacific and Atlanta Opera, Friar Lawrence ROMÉO ET JULIETTE for Toledo Opera, Tchaikovsky's OPRICHNIK for the Cagliari Opera House, Grand Inquisitor DON CARLO for Minnesota Opera, Ferrando IL TROVATORE and Crespel THE TALES OF HOFFMAN with Washington Opera, Zaccaria NABUCCO with Florentine Opera and Santiago, Chile, and Ramfis AIDA with New Jersey Opera.
He has performed with the Lyric Opera of Chicago, New York City Opera, Opera Grand Rapids, New Orleans Opera, Arizona Opera, San Diego Opera, Dallas Opera, Pittsburgh Opera, Hamilton, Calgary, Edmonton, Montreal, Winnipeg, and Vancouver in such roles as Ramfis, Banquo, Sparafucile, Wurm, Prince Gremin, and Daland.
As a concert artist, Stefan has been a featured soloist with the Pittsburgh Symphony, National Symphony in Washington D.C., Minnesota Orchestra, St. Louis Symphony, Colorado Symphony, Hartford Symphony, Milwaukee Symphony, Vancouver Symphony, and the Montreal Symphony. He has worked under the batons of Maestro James Levine, Plácido Domingo, Michael Lankaster, Mstislav Rostrapovich, Leonard Slatkin and Michael Tilson Thomas.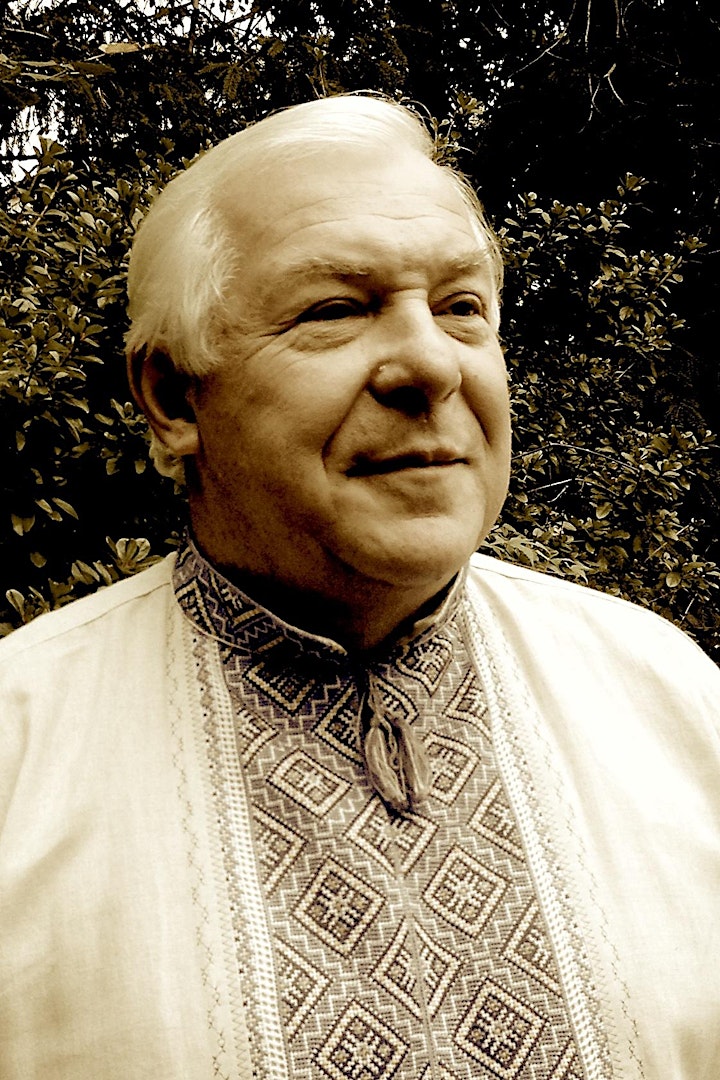 Soprano Jennifer Glière who hails from from Cincinnati, Ohio, has been described as "a sensitive artist who knows how to turn a phrase while giving urgent meaning to the text." She has appeared in recital and oratorio in Austria, France, Germany, Italy, Russia, Ukraine, and throughout the United States. She has given two recital tours in Mexico, performing in live festivals and events around the country as well as giving masterclasses to several youth choirs and appearing in television and radio studios. Her repertoire runs the gamut from Barbara Strozzi chamber music and cantatas, early Baroque zarzuelas, Handel's Ode for St. Cecilia's Day, Bach's B Minor Mass/Magnificat, and Rossini's Stabat Mater to Luigi Dallapiccola's Canti di Prigionia and Poulenc's Gloria. She was pleased to celebrate Pope Francis' visit to the US by singing in His Holiness' Mass in Madison Square Garden and soloing in Karl Jenkins' The Armed Man: A Mass for Peace with Camerata New York. She has performed with the Buffalo Philharmonic Orchestra, the Rochester Philharmonic Orchestra, the Cincinnati Symphony Orchestra, and the Zhitomir Chamber Ensemble, and Amor Artis, among many others. Summer 2019 found her in Russia, performing recitals in Ekaterinburg and Moscow.
Equally at home on the concert and operatic stages, Gliere has most recently garnered rave reviews for her portrayal of Violetta in La traviata; OperaWire noted that she was a delicate powerhouse... displaying vocal effervescence as good as any champagne. Other acclaimed roles include Suzel in Mascagni's L'amico Fritz and Gilda in Verdi's Rigoletto. Recent mainstage appearances include the Bard Summerscape Opera and Festival, Fringe productions at the Boston Early Music Festival, Regina Opera, and Amore Opera. Favorite operatic credits at home and abroad include Le nozze di Figaro, La bohème, and The Telephone/Old Maid and the Thief.
Gliere holds graduate degrees the Eastman School of Music in Rochester, New York, where she studied with Kathryn Cowdrick. Principal mentors have also included Will Crutchfield, Christopher Fecteau, Benton Hess, and Russell Miller.
Jennifer is indeed related to the Ukrainian/Soviet composer Reinhold Gliere. Relatives from Brazil, Moscow, and Berlin have all taken part in forming an extensive family tree and discovering the rich Gliere family history back to 1350. Jennifer's musical life started with the violin, continuing a long family tradition of making and playing string and woodwind instruments in Germany and Russia. The instrument she plays was made by her great-great grandfather and handed down, becoming one of her most prized possessions in 6th grade.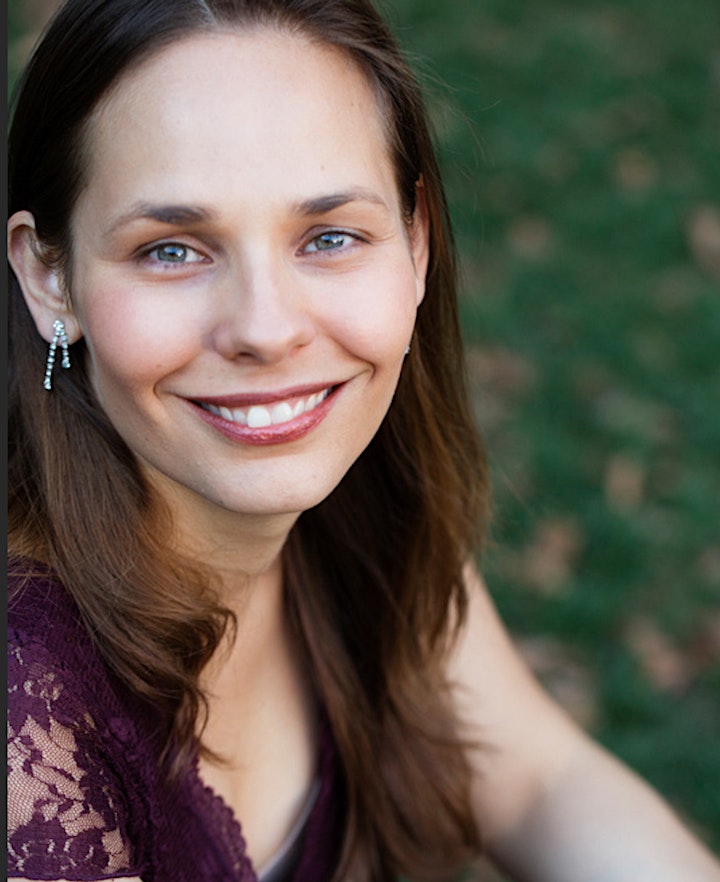 Musical Direction -  Stephen Fraser has been active as a choir director, organist, singer, teacher, and composer in the New York City area since 2007. He is Director of Music and Organist at St. Malachy's - "The Actors' Chapel" in Times Square, where he directs The Actors' Chapel Choir and The Creston Singers. He is also organist and composer for The Salvatones, a New York-based professional ensemble, and directs their acclaimed youth choir, The Salvatones Young Voices. In 2008, he was winner of American Guild of Organists/ECS Publishing Award in Choral Composition. During the visit of Pope Benedict XVI to New York in 2008, he accompanied the choirs for the papal Mass at St. Joseph's Seminary in Yonkers. Moreover, the choristers sang one of his compositions; an arrangement entitled "Now the Green Blade Riseth" for this special event. In 2014, he received 2nd prize in the International Composition Competition for Sacred Music Pope Benedict XVI in Rome. His choral music is performed at many festivals and concerts on both sides of the Atlantic. He holds degrees from the University of Toronto, Eastman School of Music, and Yale University (Institute of Sacred Music). In 2006-2007, Stephen studied improvisation with Sophie-Véronique Cauchefer-Choplin. He has also served as Assistant Organist at St. Patrick's Cathedral, where he played weekday Masses broadcast live on SIRIUS/XM Radio. On the Upper East Side, he was Associate Director of Music at the Church of the Holy Trinity, where he conducted the adult and youth choirs. Stephen has also worked as organist for "The Sunday Mass" on the ABC Family Network, and has sung in several reputable ensembles, including the Yale Schola Cantorum, Cantori New York, and the Oratorio Society of New York. Stephen is currently a DMA Student in Organ at the Manhattan School of Music, working with Kent Tritle.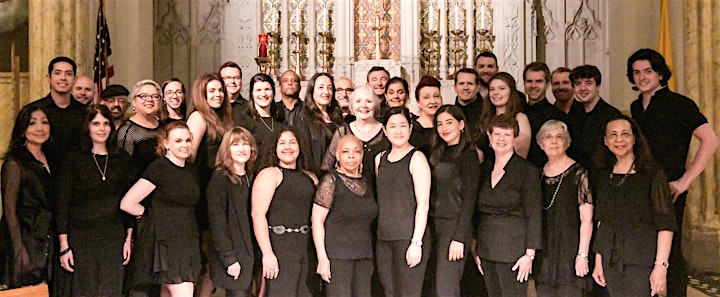 Canadian /American Producer and more- Daria Parada is an extraordinary combination of storyteller and natural leader. An award winning producer and director of live theatre, her unique approach combines cutting-edge directorial decisions, and innovative interpretations of classic works. Her eclectic and POPULAR work has been acclaimed by the Canadian press. The prestigious Globe and Mail named her a CATALYST 'ONE OF CANADA'S TOP 10 ARTISTS IN ART & DESIGN.' In 2014 she was honored with the TELUS COURAGE TO INNOVATE THE ARTS AWARD. Daria is the Founding and Artistic Director of Mercury Opera -- a company founded in NYC in 1999 that performs in site-specific locations to SELL OUT and STANDING ROOM ONLY crowds , on boats, railway platforms, an amphitheatre, a stripclub and a diner to name a few. Audiences describe Parada's shows as an IMMERSIVE experience for the audience who feel "PART OF THE ACTION" and liken it to being on a "A FILM SET". As its director her responsibilities range from budgeting and scheduling to casting, crewing and promotion. The recipient of dozens of articles and profiles: print, television and Internet she has also received favourable press from American outlets, including several in New York. ABC-TV News, Lifetime Live, CBC Television, ABC, City TV, Global TV, CTV, OMNI Television, and BRIC ARTS MEDIA (Brooklyn television) NY DAILY NEWS, CRAINS,L MAGAZINE and more. As a performer she has graced many stages throughout Europe and North America, and her vocal talents can be heard on the soundtracks of numerous film scores. The Internationally renowned Baryshnikov Arts Center granted her a residency. Like many who preceded her, including Orson Welles and Mike Nichols, a transition from stage to film has been a natural one. Along with plans for an Off Broadway transfer of her critically acclaimed production of Puccini's La Boheme, other projects include feature films in development. She currently resides in Brooklyn with her husband Boris and their dog, Abby.
ABOUT ST. MALACHY'S -Located on West 49th Street, between Broadway and Eighth Avenue, St. Malachy's Roman Catholic Church was founded in 1902. And although the years have seen many changes in the neighborhood of the church, St. Malachy's remains today, an active, integral part of its most unusual, most dynamic community. St. Malachy's service to its community was comparable to that of most other Catholic churches in New York City up until about 1920. Then the Theatre District moved in and suddenly, actors, dancers, musicians, craftsmen, and tourists were filling the seats, replacing the types of parishioners St. Malachy's had seen in previous years. Fortunately, the priests and leaders of St. Malachy's have all been men and women of their times, and so, adapted St. Malachy's to meet the needs of its new parishioners. Masses, confessions, missions were all rearranged to accommodate the rigors of theatre and nightclub schedules. And, finally, with the construction of the Actors' Chapel below the main church in 1920, St. Malachy's became famous as a haven of worship for the entertainment community….Douglas Fairbanks married Joan Crawford at St. Malachy's. Herb Shriner's children were baptized here. Thousands jammed West 49th Street outside the church in final tribute to Rudolph Valentino. George M. Cohan, Spencer Tracy, Perry Como, Irene Dunne, Hildegarde, Florence Henderson, Elaine Stritch, Lawrence Luckinbill, Rosiland Russell, Danny Thomas, Bob and Dolores Hope and Ricardo Montalban, all worshipped at St. Malachy's. Fred Allen, Don Ameche, Cyril Ritchard, Pat O'Brien and Jimmy Durante served many a Mass.As late as 1968, over 16,000 people monthly attended St. Malachy's; and on opening nights, many in show business came to light candles for the success of their shows. But sweeping change came again. Madison Square Garden moved away. The night clubs closed. Massage parlors, porn shops, prostitution and drugs moved in and the neighborhood became unstable. Theater people and tourists feared lingering in the area and stopped visiting St. Malachy's. Much of the parish's congregation moved away. Most who stayed were elderly and poor. Many were held virtually under siege in decaying single-room occupancy hotels and tenements with tubs in kitchens and shared bathrooms in hallways. The church and its people were suffering, and vandalism and theft were weekly occurrences. But in 1976, Father George W. Moore was assigned to St. Malachy's and set in motion yet another wave of far-reaching change. A pastoral team concept was initiated, which included not only priests and sisters, but also a group of caring men and women of all faiths. Their mission was to renew the long tradition of St. Malachy's: ministering to people of the neighborhood and finding the answers to their needs. To this end, staff members actively participated in a variety of local and community organizations, including Community Boards 4 & 5, the Mayor's Midtown Citizens Committee, The Broadway Association, the League of American Theaters and Producers, the Theater Development Fund, Actor's Equity, 42nd Street Civic Association, 42nd Street Redevelopment Association and the Clinton Planning Council.One of the outstanding accomplishments of their efforts was the 1977 establishment of Encore Community Services to serve the needs of senior citizens. Its simple purpose, to improve the quality of life of the elderly living in the Times Square/Clinton/Midtown communities, Encore provides seniors with healthy meals, shopping escorts and social events. St. Malachy's has become a well-known voice to our legislators not only on a local level, but city, state and federal levels as well. St. Malachy's commitment to the aging population has led to participation in the New York City Department of Aging, Council of Senior Centers and Services, the Clinton Advisory Council on the Aging, the Lower Westside Interagency Council on Aging, and the Boro-wide Interagency Council on the aging. In March 2018, Rev. John F. Fraser was appointed pastor. Fr. Fraser has continued the vision begun by Fr. Moore of a parish in service to both the local community and the entertainment industry. With its unique demographic of local parishioners, tourists, and performing arts industry professionals, St. Malachy's has remained a place where 'Catholics can always come home' and where people of all backgrounds are welcome. St. Malachy's continues to be a symbol of faith, hope, and love, living out the Gospel message in the 'hustle and bustle' of Times Square.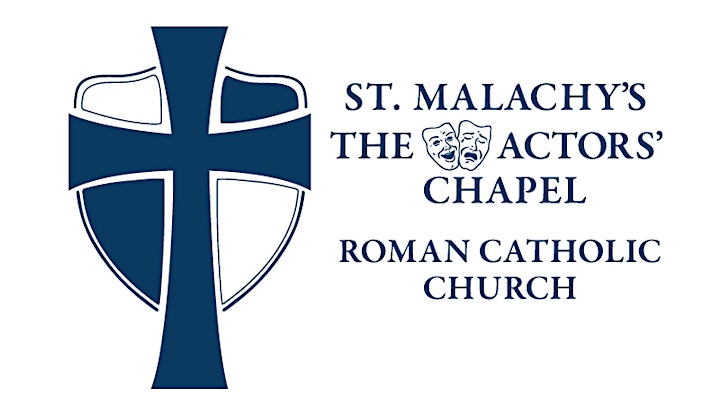 Date and time
Location
St. Malachy Roman Catholic Church - The Actors' Chapel
239 West 49th Street
New York, NY 10019