Sales Have Ended
Ticket sales have ended
YOU ARE IN! You have your ticket to #FREECON2020 Denver
Sales Have Ended
Ticket sales have ended
YOU ARE IN! You have your ticket to #FREECON2020 Denver
#FREECON2020 USA // Denver
About this event
Are you constantly hustling to get new clients, but feel like you're getting nowhere fast?
WE'VE ALL BEEN THERE.
And that's exactly why #FREECON is here!
The only one of its kind, The Freelance Conference is designed by freelance business owners, for freelance business owners.
We'll spend 3 days together in beautiful Denver, Colorado building skills and resources to run a successful single-owner business.
Interactive sessions with experts
Workshops
Networking
Mentoring
And more …
And — of course — we'll celebrate each other's successes, triumphs, and breakthroughs all along the way!
Every traditional J-O-B has bosses, mentors, peers, and colleagues to learn from and grow with…
As freelancers, we have escaped the bosses but we are still human — we still need mentorship, collaboration, and comradery.
Why should Freelancing be any different?
It Shouldn't.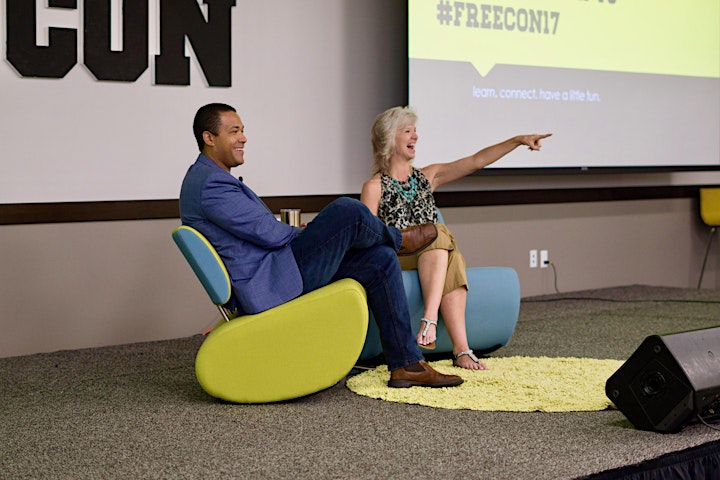 Organizer of #FREECON2020 USA // Denver
Since 2014, The Freelance Conference has worked side-by-side with freelancers across the country, peering in to the world of freelancing as an industry, career and lifestyle.
Now that freelancing is a more accepted form of business model, we want find and solve the roadblocks that are holding freelancers back. We are reaching out to not only legitimize the industry of freelancing but bring us together as a community to learn from each other to benefit everyone that participates.
The Freelance Conference is an event created by freelancers, for freelancers. It was born in the spirit of those who leave or are desiring to leave a J-O-B with the dream of time, freedom, better income, and the ability to control your own careers and life. The conference combines that shared vision with the reality of what it takes to make the dream of self-employment come true; a set of skills that few of us come equipped with in full.